Creating a Kid-Friendly Adventure: Tips for Traveling Parents
Traveling with kids is a lot of work. You'd think this statement would be an obvious one, but being relatively new to the parent life, it was pretty eye-opening for my wife and me.
Nearly a year in, every small trip has been an ordeal. Our baby hasn't been more than a couple hours away from home, and we've only done a couple overnighters. So when we started planning a week-long trip—to include the baby's first time on an airplane—we figured we needed to do some homework. Enter the internet.
We read more "Tips for Traveling Parents" blogs than you would believe. There's a lot of information out there. Some very broad and widely useful, and some only applicable in rare circumstances. To consolidate, I created a list of the most valuable tips for our trip.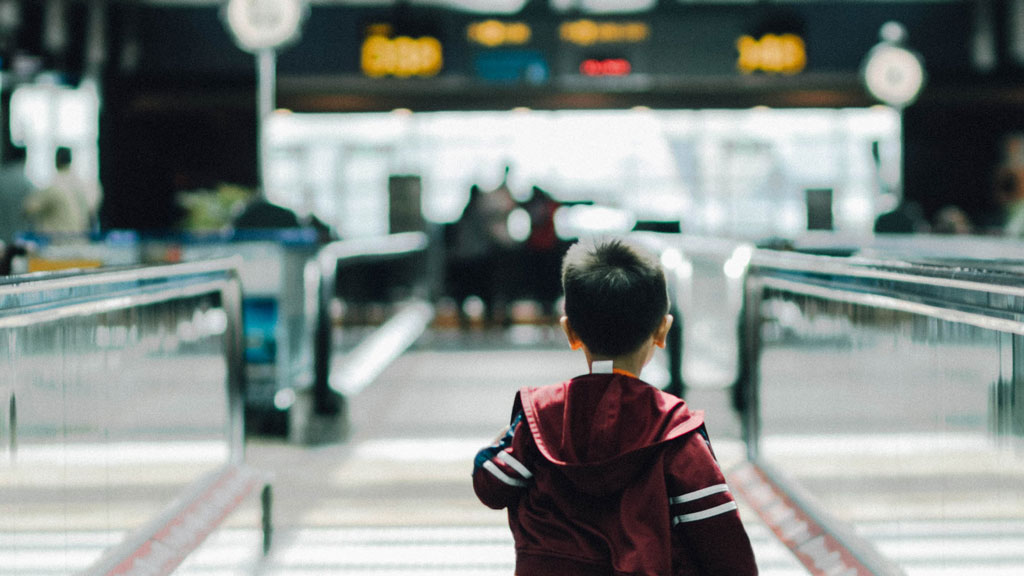 Check Flight and Accommodation Details Early
Depending on your airline and travel location, you may be required to pay a fee for children under the age of 2, even if they're sitting on your lap. Most of these fees apply to international flights and could be the amount of tax of the adult ticket or a seat at infant prices. Even if it's lower, any amount is unpleasant if it's unexpected.
For any special hotel requests, make them early and then contact the hotel to verify these accommodations at least a week before travel. And, if you're renting a car, get a confirmation from the rental company a car seat will be available. If you can't get a solid confirmation, it might be a good idea to take a seat with you.
Build Extra Time into Your Itinerary
When it was just the two of us, my wife and I could pack and get out the door in no time. We were the couple on time for everything, the ones who complained when anyone was late. Oh, how the tables have turned.
Now, it takes much more time than expected to get out the door. And that's just in normal life. When we travel, we need to take getting to the airport, going through security, gate-checking a stroller, and boarding the plane into account—all with a baby.
We've also used this approach to plan out our activities when we get there. Morning and afternoon naps are part of our itinerary and we haven't planned a lot of set activities. With the necessary exception of a Padres game, everything else will fall into place around naptime.

Plan Travel Activities
Keeping the baby happy on the flight is probably my top concern. Having her entertained will make life better for everyone around. We plan to download some shows onto a phone, but at a year old, my daughter is more interested in eating electronics than sitting still and watching. For us, tactile play will be our saving grace.
We'll also pack a few favorite small toys and will introduce a couple new ones throughout, too. Exploring and playing with something new will hopefully keep her mind occupied for a while. Another great idea is to bring a deck of cards for her to play with.
But, even better than entertaining her is letting her sleep. We went as far as to shop airlines for flight times that matched up with her nap time.

Buy What You Can When You Get There
One of the best pieces of advice I've read is to pack as minimally as possible. Our trip is a domestic one, so we'll be able to buy the same diapers, wipes, formula, etc. we use every day when we get there. To keep it simple, we've planned to pack only what we'll need for our travel day, and we managed to get a direct flight so we don't have to worry about packing extra for layovers.
This same advice can apply to international trips. Though items may not be the exactly the same as you're used to, with babies everywhere in the world, you should be able to find the essentials.
Enjoy as Much as Possible
When it's all said and done, this is a vacation, and we're planning things we want to do. At her age, the baby is basically just along for the ride (we decided before she was born to not wait until she can remember trips). If something unexpected comes up or we have a meltdown, we'll address it at the time.
That said, we aren't planning a completely smooth trip. We're definitely anticipating something unexpected and, even though she's a very happy baby, at least one fit. We've opted to stay away from museums and cathedrals and are doing kid-friendly activities that welcome excitement and noise.
Other Tips
While we'll be focusing on the above tips, there are some others that are still great even though they aren't applicable to us. Such as:
 Make sure you have necessary paperwork (passport, visa, immunization record) if you're traveling internationally.
 If your child needs any medications, make sure you have enough for the entire trip, plus a little extra.
For toddlers and older young kids, be OK with them running around the airport. They won't be able to on the plane, and this may help expend some energy.
On longer flights, trade baby time with an "I sleep, you watch," system.
Have a conversation with kids about travel expectations. For example, let them know they are only allowed one souvenir, so they need to be sure of what to get and they aren't allowed to complain about what they've chosen.
 Provide older young kids with their own camera, or access to yours, so they can document the trip from their perspective.
Check local websites for free activities, like concerts or cultural events. Another free idea is to use a hiking app for a kid-appropriate nature walk.
However and where ever you're headed, a little planning can make a world of difference. Safe travels!
What are your best kid-friendly travel tips? Share them in the comment section.
This post is also available in: Chinese (Traditional)