International Women's Day 365 Days a Year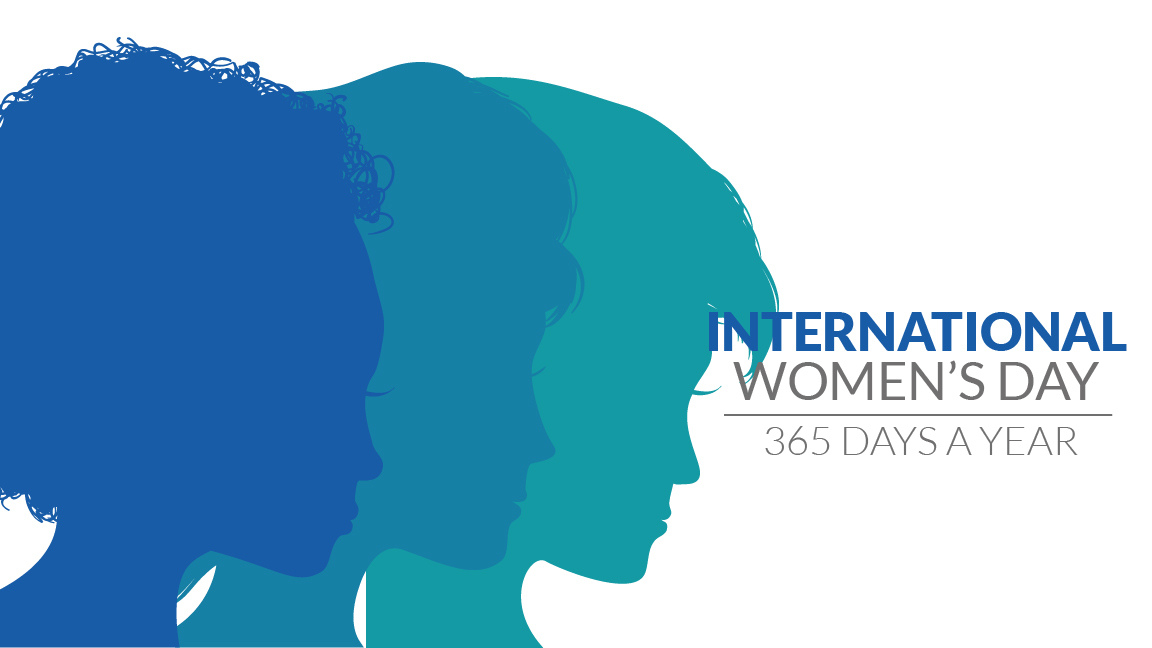 International Women's Day is March 8. It's a global day celebrating the social, economic, cultural and political achievements of women. The day also marks a call to action for accelerating gender parity.
International Women's Day has me reflecting on my own female lineage. On a day where we're encouraged to celebrate the achievements of women, I think about my grandmother who was told she had to go to finishing school instead of college.
She was a woman who ended up immigrating to the United States, as a single mom, to seek better medical care for her sick daughter. And a grandmother who built her own business!
She also raised an impressively opinionated woman (Hi, Mom) who put herself through college and now runs a successful municipality.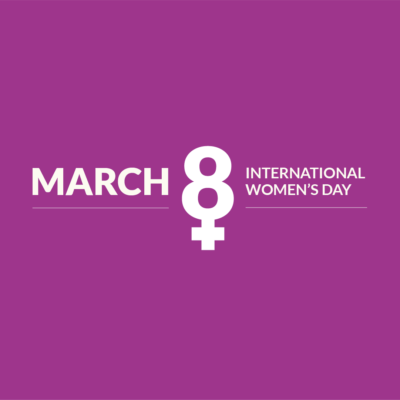 A History
February 1909 marked the first Women's Day in the United States. The large demonstration marked the one-year anniversary of the 1908 New York Garment Workers' Strike.
Soon after, women's days became a rallying point for people around the world to protest war and fight for women's suffrage.
In 1917, a Women's Day protest in St. Petersburg even triggered the revolution responsible for bringing down the Russian Empire. In 1975, the U.N. established March 8 as its official International Women's Day. Learn more about International Women's Day.
International Women's Day Timeline 
I Am Woman
As I outlined this post, all I could think about was Helen Reddy's song "I Am Woman." Pretty sure I was born in the wrong decade. But it's a great theme song for today:
 [youtube]https://www.youtube.com/watch?v=V6fHTyVmYp4[/youtube]
International Women's Day: Empowerment
So where do I fit into this rich history of female empowerment? Well, for starters I work for a company that empowers women in everything they do.
From the female athletes we partner with like Devin Logan, a U.S. freeskier, and Olympic silver medalist, to our mom-entrepreneurs who have crafted their own unique businesses around the life they chose! Like Laura Milne, for instance.
For Ashley Collins, our vice president of marketing and public relations, it's about leading by example.
"I've had two children while working here and even when I was away on maternity leave I missed it," she says in a profile written about her for USANA's intranet. "I've loved it because I've always had good leadership. The mentors over me have trusted me and the people have kept me here."
Women at USANA support each other in whatever avenue we chose to excel in!
 USANA Celebrates Women Every Day
Lori Truman, USANA's vice president of U.S. field development, looked around a meeting one day and recognized the wealth of female energy and talent in her fellow employees.
She decided to take some action and further the female talent by crafting a community around the energy. Enter SWEET Retreat: Successful Women Empowering Entrepreneurs Together.
SWEET Retreat's mission is to embrace female individuality and empowerment as building blocks to run successful businesses.
SWEET Retreat Objective: To inspire the entrepreneurial-based growth and personal development of USANA Women Business Leaders in a fun, creative and supportive environment that best meets their direct selling industry identified needs of recognition, service, sisterhood and business skill enhancement, as well as provide resources to aid in designing strategic personalized action plans to stimulate their continued sustainable business and personal growth.
Sisterhood, Skill Development, and Service
Sweet Retreat is in its sixth year! It's become so successful that some markets such as Mexico even hold three mini-retreats a year.  I use SWEET Retreat as an example because it's an experience that embraces International Women's Day … 365 days a year.
---
"SWEET Retreat isn't just about connecting like-minded women who have an entrepreneurial mindset and who strive to have and share a healthy lifestyle. It's about finding your purpose, fostering the inner strength to pursue your dreams, and discovering the possibilities that lie within each of us to be more and do more. And these lessons won't be easily forgotten—they plant seeds that grow in the minds of the attendees in the weeks and months following, creating a ripple effect that will improve lives and communities for years to come. Oh, and it's also ridiculously fun!"
— Teresa Elias, USANA Director of Brand Strategy
---
International Women's Day in Daily Practices
There are a ton of inspiring women here at USANA. All embrace their individuality and lead by example. A few of them just spoke at a Home Office Women in Leadership Lunch & Learn and offered three unique perspectives:
Amy Haran, vice president of communications, on knocking down personal barriers: "Bold actions leads to confidence."
Diane Leroy, vice president of project management, on networks and team building: "It all starts with you."
Marie Mullen, manager of international finance, on overcoming cultural barriers: "Find an outlet, like a sport or hobby. The tools you learn outside of work will develop your workplace confidence."
Consequently, all three quotes can be applied to any profession. Pick one and try it this week.
---
Today is a day of celebration! Let's celebrate every day and support each other in whatever avenue we're passionate about. Whether it's vitamins, skiing or even financial reports. Try these three easy steps:
Embrace your individuality
Foster confidence
Inspire others
Who Are Your Female Role Models?
Empowering Resources
A Mighty Girl—The world's largest collection of books, toys, and movies for smart, confident, and courageous girls.
Outdoor Women's Alliance—Inspire confidence and leadership in women of all ages, believing that strong women have the power to build healthy communities and—quite literally—change the world.
https://whatsupusana.com/wp-content/uploads/2017/03/International_Women_s_Day_Feature_16x9.jpg
648
1152
Sasha Patane
http://whatsupusana.com/wp-content/uploads/2019/11/USANA_Logo_Black.png
Sasha Patane
2017-03-08 04:00:25
2017-03-08 07:28:13
International Women's Day 365 Days a Year