Start Your Story: The Ultimate Guide to Instagram Stories
Hi there! I'm Nina Tekwani, the director of social media at USANA. And I'm excited to share with you tips and tricks to help build your audience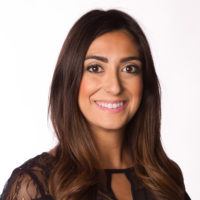 using Instagram Stories. I have a passion for travel, social, and photography. I'd like to share some information that'll help you become more acquainted with Instagram Stories. Consider this your ultimate guide to Instagram Stories.
I wanted to introduce Instagram Stories because it's my favorite social media feature. It's simple to use and a great tool everyone can harness for their personal brands. Let's start with the basics.
What Is Instagram Story?
Instagram Stories is a feature that allows users to post photos and videos that disappear after 24 hours. They are also interactive. You can add with locations, stickers, and text. Since its inception in August 2016, Instagram Stories have become a useful tool to engage with people on Instagram.
There are so many benefits to using Instagram Stories. It allows you to establish authority and credibility. And most importantly it helps you develop a relationship with your audience. Photos in your feed don't always tell the whole story, and the stories feature allows you to share raw, in-the-moment content.
Instagram Stories are called stories for a reason – you have a story to tell! Give your audience a reason to continue to follow you!
Best Practices for Instagram Stories
When creating your story, make sure you create a series of photos and videos that craft a fluid narrative.
Storytelling is a key way to build a relationship with your audience.
More importantly, make sure your first story hooks them so that they want to keep watching the rest. If you don't hook them in the first clip, they will move on and not see the rest of your story clips.
It's important to keep in mind the volume of clips you upload into your story. If you have strong content to share, do it in the most efficient way possible. It's better to tell a story in three to 10 clips than 30! It is inevitable that the more stories you have, the fewer people will see the ones at the end. If you have an important message to communicate but you're not sharing it until the end of your clips for that day, make sure that your story keeps them engaged the whole way through.
Moving Past Instagram Story Basics
Once you understand the basic functionally of the feature it's time to start leveraging it to build your brand. Below are some steps you can implement in Instagram Stories to take your brand to the next level.
Share incentives — give your audience a special offer or information that they will not receive anywhere else. This will entice them to continue to follow your stories.
Use tags! You can tag accounts, locations, and hashtags. Tagging helps you increase your reach because others grammers will be clicking on accounts, locations, and hashtags.
Dress up your stories — add text, stickers, emojis, and drawings. Instagram frequently updates stickers based on the holiday or season, so take advantage of it!
Try these three tips in your stories and watch your audience and engagement grow.
Building Your Brand on Social Media
If you are focused on building your brand on social, convert your personal account to a business account. In order to do so, you have to have a Facebook page for your business, separate from your personal profile, which you will link to when you convert. This will open up access to analytics for both your feed and your stories. You can view how many people are watching, who is watching, where they are clicking (if you use tags), and when they swipe away. This will help you understand what content is working, and where your strategy needs to be tweaked.
Do Your Research
Once you understand the basics of Instagram stories, do your research. See how different brands use the feature. And ask yourself why you are engaged with their Instagram stories. Is it because of strong narrative throughout the uploads? Do they implement video in their stories? Are they using engaging color? Is the text on an image strong?
Here are some of my favorite Instagram Story accounts to follow. Pro tip: you can only watch Instagram Stories on your mobile device. Stories will not appear on a desktop.
Parting Wisdom
Instagram Story is meant to feel organic — it doesn't need to have the same polished feel as your feed. So go try it out! Make your own Instagram stories and remember to tag us @USANAinc.
https://whatsupusana.com/wp-content/uploads/2017/09/Instagram_Stories_Feature_16x9.png
648
1152
Nina Tekwani
http://whatsupusana.com/wp-content/uploads/2019/11/USANA_Logo_Black.png
Nina Tekwani
2017-09-29 06:00:43
2018-09-24 16:42:50
Start Your Story: The Ultimate Guide to Instagram Stories