Self Care for Healthy Moms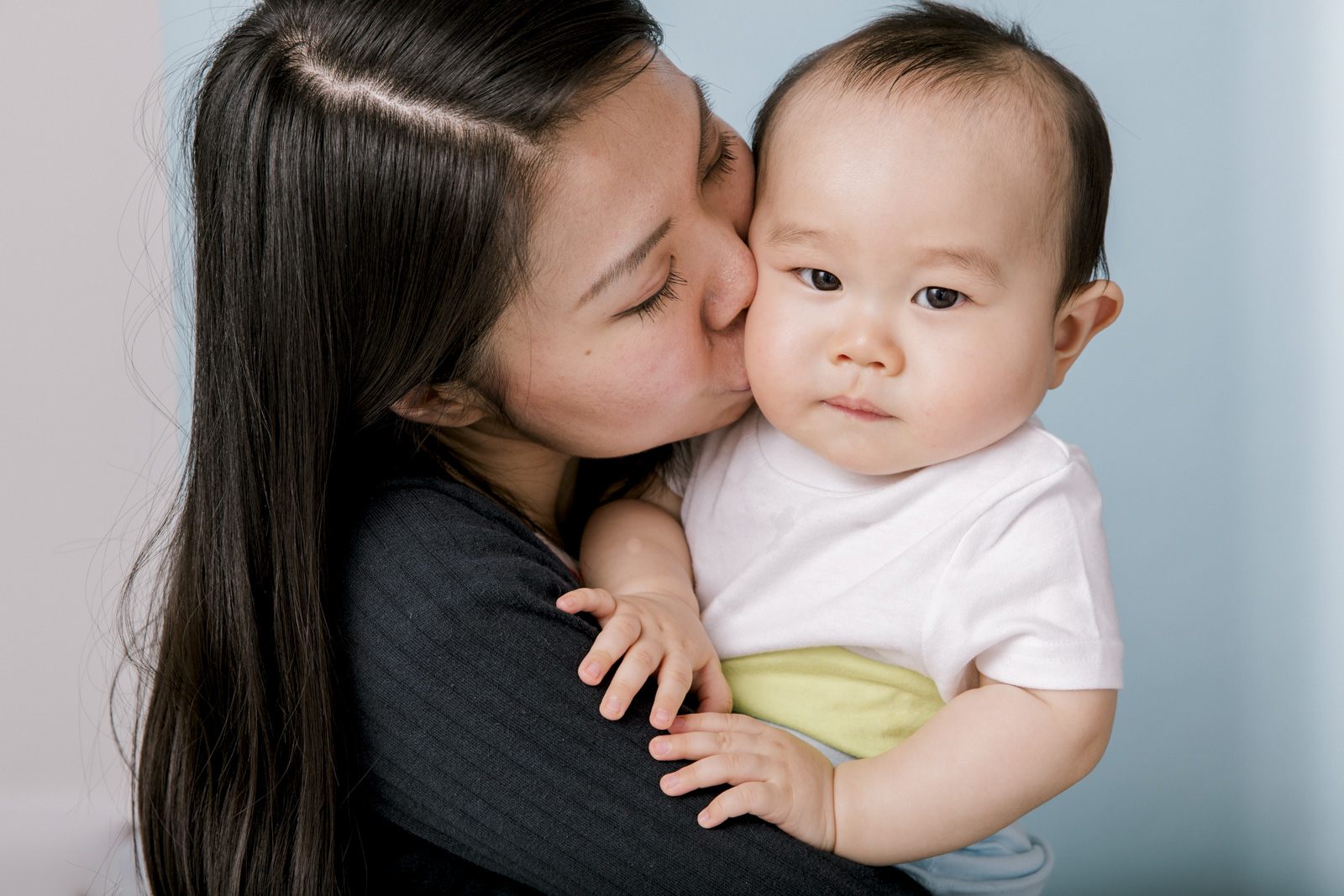 My Mother and Her Garden
The heavy smell of wet soil, prickly vines brushing against my tiny fingers, running up and down row after row of green sprouts stretching toward the summer sun. These are some of my earliest memories. All because my mother raised me and my brothers out in the family garden.
As I grew older, the garden grew larger. She planted and pruned many fruit trees and bushes of tart raspberries and blackberries that would stain your fingers purple no matter how much you licked them. By late summer, she was filling musty cardboard boxes with everything she needed to make batches of fresh salsa, spaghetti sauce, raspberry jam, peach syrup, strawberry rhubarb pie, spicy garlic pickles, and much more.
My mom would frequently pull carrots out of dirt and hand them to me to eat. Yeah sure, I ate them and they were good, but it wasn't a Snickers bar or a Twinkie. Still, she was persistent and continued making dinners using as many fresh fruits and vegetables as she could. And my body couldn't resist—with time I grew to love eating vegetables, tomatoes in particular.
The Mother's Lifestyle
Many of you are, or plan to be, mothers. And every day you may be asking yourself how you can balance the task of raising a family and also taking care of yourself. Now that I'm an adult, I've begun to realize just how challenging and stressful it was for my mother to raise four boys, care for her massive garden, and keep her health strong.
For all mothers, it's a daunting challenge full of responsibility and tried patience. It's not just like a job or hobby where you get to go home every day and have weekends off. It's a lifestyle—a way of living. And it's a lifestyle that doesn't always respect your health and wellness.
A small survey showed that 43 percent of new moms only get about 5.5 hours of sleep per day and that roughly 62 percent of women under 50 who gave birth last year are also in the workforce.
Another study showed that 8 of 10 moms described parenting as "exhausting… but fun." And that many millennial mothers feel that parenting has become increasingly competitive. Perhaps due to the rise of social media, 3 out of 4 admitted that it's important to try to be the "perfect" mom.
On top of it all, mothers are also the primary decision-makers when it comes to their family's health. While the times are a changing, they are still the primary grocery shoppers and meal preparers in the family.
Care for Yourself and Carry On
It seems crystal clear—if you're a mom, then not only do you work harder than most, but you deserve a break more than most. Even with kids running around the house, your health is still important. After all, how can you care for those who matter most to you if you don't care for yourself?
Here are a few ways moms have been able to care for themselves:
Get together with friends or plan a mom's night. Many moms struggle because they feel isolated. So get together with your friends and just talk and have a good time. It might be best to arrange for someone to watch your little ones. That way you can leave the house for a bit and go somewhere fun and relaxing. But if you can't, then just have your friends come over. Who cares how messy the house is and how crazy your kids are? You can all talk, laugh, and realize you're not alone.
 Take a class each week. Maybe you want to do yoga or take a spin class or finally learn how to paint. What matters is that you continue learning and chasing your personal goals. If you can, arrange for a way to attend a weekly class. You'll be able to meet new friends, do new things, and keep your body and mind engaged.
Enjoy the small things. Little reminders to have joy and feel calm can go a long way. You could end your day with a hot cup of tea or by reading a book. Maybe you love taking short walks or sitting on the front porch. Find those little things that make you smile and make time for them each day.
Count your blessings. It's official, being grateful may actually make you a happier person. So instead of thinking about what you don't have, take time to reflect on the good things in front of you. Right now, make a list of five things you're thankful for. Then add five more things to that list each day. Soon, you'll have a hundred reasons to smile and hold your head high.
Ask for help. This can be tough. No one wants to feel like they've failed. And sometimes asking for help can make us feel like we're giving up. But the simple truth is, there are probably many people in your life who would love to help you out. Ask your family, friends, community organizations, and maybe even co-workers for support. Maybe with some help, you can arrange to go out with friends or a significant other and have a refreshing break.
Care for your health. Being a mother is both mentally and physically demanding. You must take time each day to take care of your health. Have an evening routine that is calming for everyone. Maybe that way you can get to sleep early. Don't skip meals and try to eat as healthy as you can. And you may be exhausted, but make sure you're exercising a little bit each day. Nutritional supplements can also help fill in the gaps between what your body needs and what it gets on your busy schedule.
Building a Legacy of Health
Last weekend, my wife and I started digging and planting our own garden. There's still a lot of work to be done, but it will be worth it. We really want to make our own fresh salsa and spaghetti sauce. If my mother hadn't surrounded me with fresh fruits and vegetables when I was a kid, I doubt we'd be putting so much time and effort into growing them for ourselves. And I can't wait for the day when my children take their first bite of a juicy, tangy tomato grown in the very garden that they play in.
It's really that simple. My mother passed her healthy habits down to me, which I hope to pass on to my children. That's how health comes full circle. And it can all start with a mother's example.
USANA provides a number of premium supplements that can help you build your legacy of health and wellness. Prenatal CellSentials™ is a great way for expecting mothers to get the vital nutrients they need. Body Rox™ and Usanimals™ are perfect for helping your teens and little ones get vitamins and minerals they need for healthy growth and development.*
"The hand that rocks the cradle is the hand that rules the world."
– William Ross Wallace
*These statements have not been evaluated by the Food and Drug Administration. This product is not intended to diagnose, treat, cure, or prevent any disease.
https://whatsupusana.com/wp-content/uploads/2018/05/2018-03-29_Usanimals128.jpg
1067
1600
Taylor Pulver
http://whatsupusana.com/wp-content/uploads/2019/11/USANA_Logo_Black.png
Taylor Pulver
2018-05-07 15:46:15
2018-05-07 15:56:36
Self Care for Healthy Moms