Rest Easy – 7 Recipes for Post Workout Recovery Nutrition
Exercise is awesome. It strengthens muscles (including your hard-working heart), boosts your mood, lowers certain disease risks—and keeps you living the #FitFam life. But as anyone with a consistent workout schedule knows, some days in the gym are more difficult than others. At times, you'll soar through every set with ease. Other days, 45 minutes can feel like umpteen hours (and you can't believe you've still got another circuit to run through).
A key factor of energy levels during exercise, and in your everyday, is nutrition. What you eat and drink affects your ability to perform at the gym—physical endurance, mental clarity, and how susceptible you'll be to fatigue. The right proteins, carbs, fats, and micronutrients help you go the distance. For an in-depth breakdown of the macro and micronutrients affecting your workout performance, just Ask the Scientists.
Proper nutrition leading up to exercise is vital. But knowing what to eat after is just as important. The right nutrients set your body up to make a proper recovery and fuel muscles for growth. #swolenation, indeed.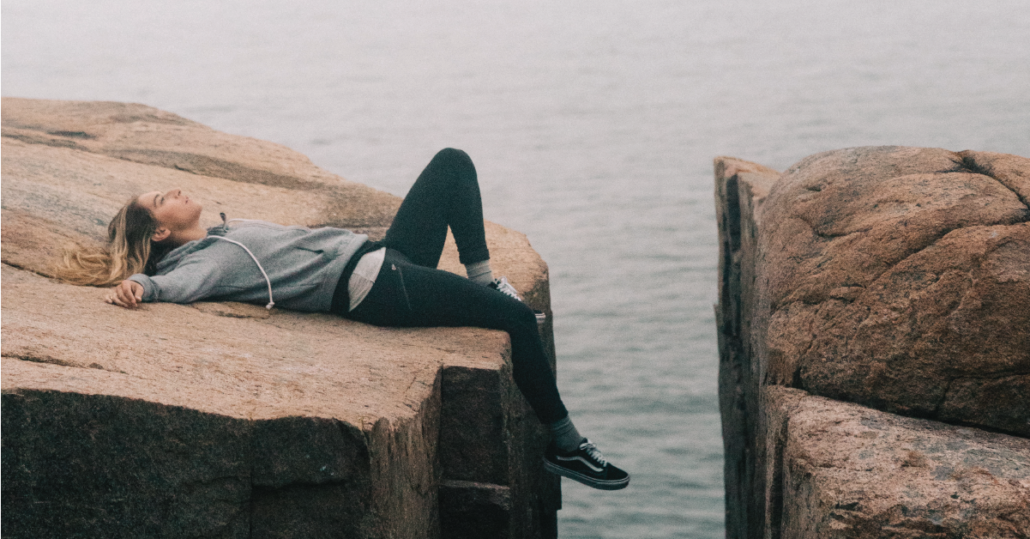 7 Recipes for Post Workout Recovery Nutrition
These seven recipes provide optimal post workout recovery nutrition. Some you can make the day before and take to the gym, others call for quick post-workout prep. Whatever you whip up, plan to eat within 45 minutes of working out, or have a small snack before a bigger meal. You'll see a lot of the same nutrients featured in our seven recipes for pre-workout, but a key difference is portion size and ratio—less carbs, more satisfying fats and proteins.
Black Bean Chocolate Protein Bars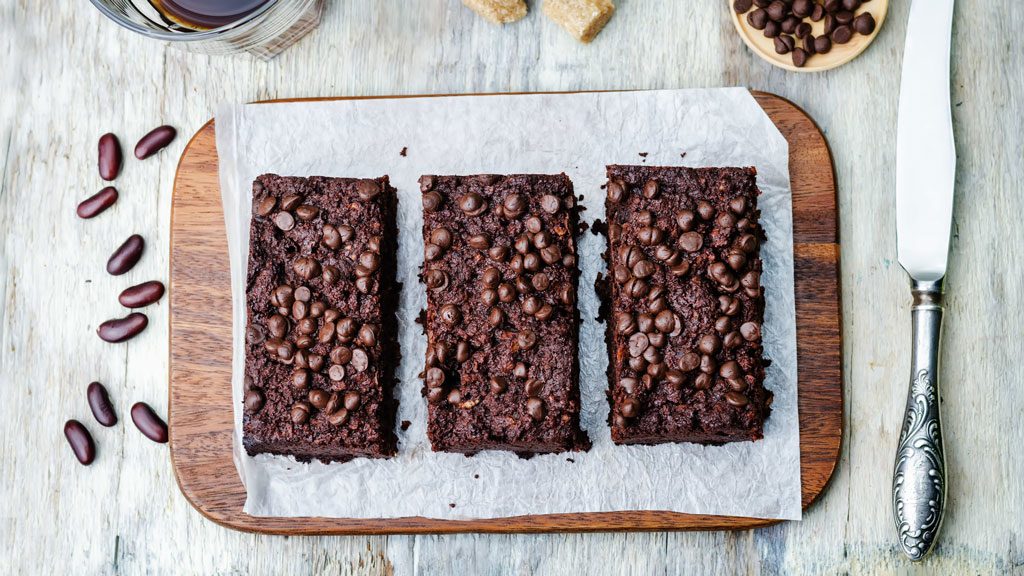 Black beans are not beans at all, but legumes—edible seeds. And they contain a whole host of bone-friendly nutrients. This vegetarian-friendly protein brownie bar is easy to make, and even easier to carry in your gym bag.
15 oz. canned black beans, drained and washed
½ cup Dutch Chocolate Nutrimeal™
½ cup cocoa powder
¼ cup coconut oil
¼ cup turbinado or brown sugar
1 tsp. vanilla extract
½ cup mini semisweet or dark chocolate chips
Salt, to taste
Instructions
Preheat oven to 350°F and grease an 8×8 baking pan with a small dab of coconut oil. Combine black beans, Nutrimeal™, cocoa powder, coconut oil, sugar, vanilla, and salt until completely smooth (in a food processor, if you have one). If mixture is too dry, mix in one or two teaspoons of warm water. Stir in chocolate chips and spoon mixture into pan. Cook 20–25 minutes. Cool for one hour, and then refrigerate for three hours. Cut
Protein-Plus Chia Berry Overnight Oats
Overnight oats are featured on our pre-workout recipe list, but this one packs even more protein to recharge those well-worn muscles. Five minutes to make, stays good for five days for anytime eating. Easy.
½ cup steel-cut oats
1 Tbsp. chia seeds
2 scoops Nutrimeal™ Free
1/3 cup plain Greek yogurt
½ cup milk of your choice
Sugar-free sweetener, to taste
½ cup frozen berry blend
Pinch of salt
Instructions
Mix oats, chia seeds, Nutrimeal™ Free, Greek yogurt, milk, sweetener, and salt in 16 oz. glass jar. Top with frozen berry blend and refrigerate overnight, or at least eight hours.
Gingerbread Cookie Powered-Up Protein Shake
This delicious shake features a hefty amount of Nutrimeal™ and Greek yogurt, complemented by nutrient superstars cinnamon, ginger, and cloves. Shake up some spice that's oh so nice for your next post workout recovery nutrition.
2 scoops French Vanilla Nutrimeal™
1 scoop Dutch Chocolate Nutrimeal™
1 cup unsweetened almond or skim milk
1 cup Greek yogurt
½ tsp. cinnamon
½ tsp. ginger
1 dash ground cloves
5 ice cubes
Instructions
Add all ingredients to a blender. Blend on medium-high for 30 seconds, or until smooth.
The "I Can't Believe It's Not Cheesecake" Protein Shake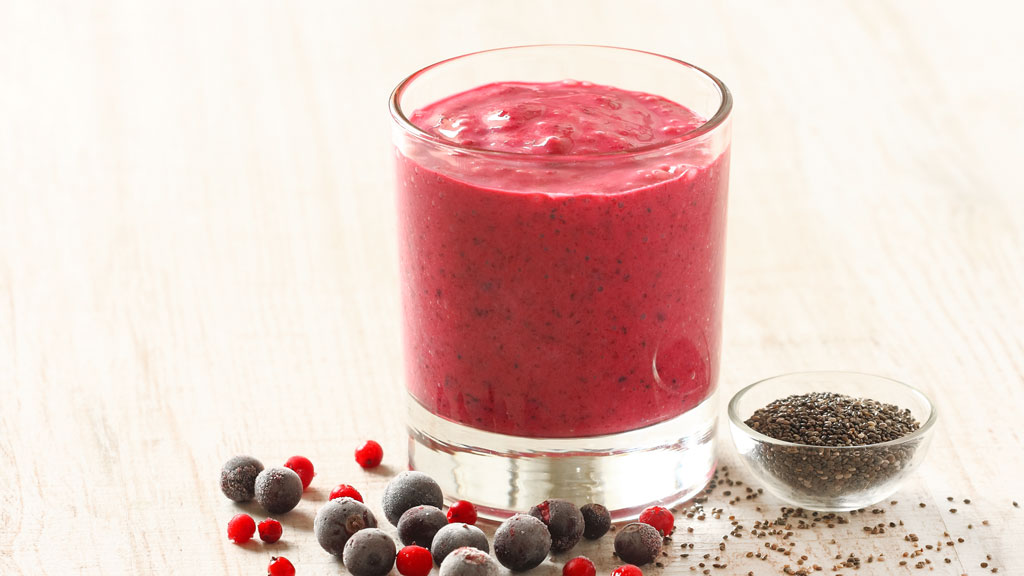 It's all in the name. This unconventional Nutrimeal™ shake has to be tasted to be believed. Like the vegetarian pizza below, this shake recipe sneaks in cottage cheese for an extra helping of protein.
2 scoops French Vanilla Nutrimeal™
¾ cup 2% cottage cheese
1 Tbsp. sugar-free cheesecake instant Jell-O pudding mix
5 ice cubes
Instructions
Add all ingredients to a blender. Blend on medium-high for 1 minute, or until smooth.
Ultimate Tuna Snack Crackers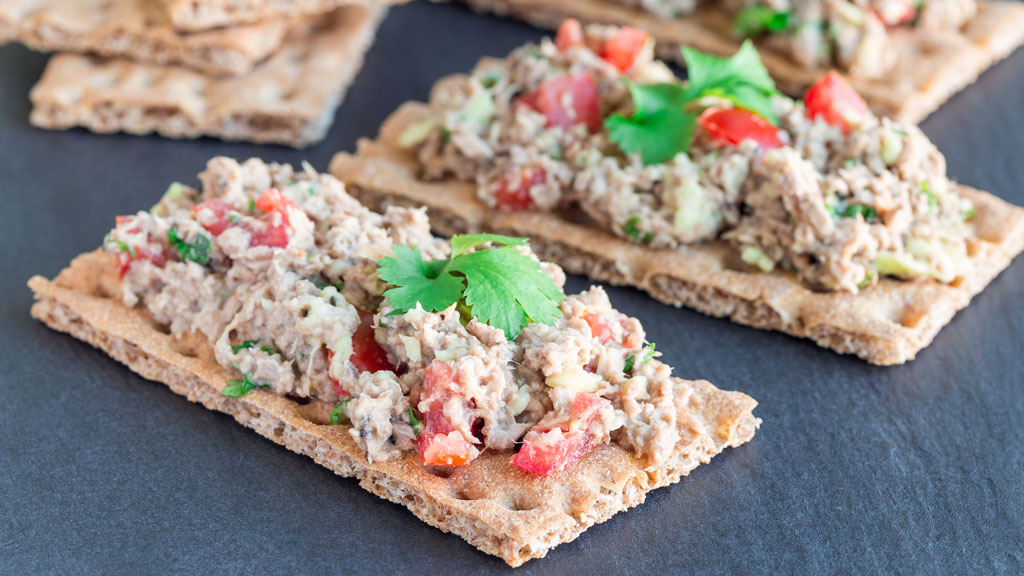 Responsibly sourced tuna is an all-star for healthy living, packed to the gills with protein and other essential nutrients. Pre-prep this salty-sweet snack and stock a cooler for after the gym.
1 can tuna, drained
2 celery stalks, diced
2 Tbsp. light mayonnaise
2 Tbsp. sweet pickle relish
Garlic salt, to taste
10 whole-wheat crackers
1 whole bell pepper or apple, cored and sliced
Instructions
Mix tuna, celery, garlic salt, mayo, and sweet pickle relish until combined. Spread mixture onto crackers and serve, topped with bell pepper or apple slice.
Cottage Cheese and Spinach Vegetarian Pizza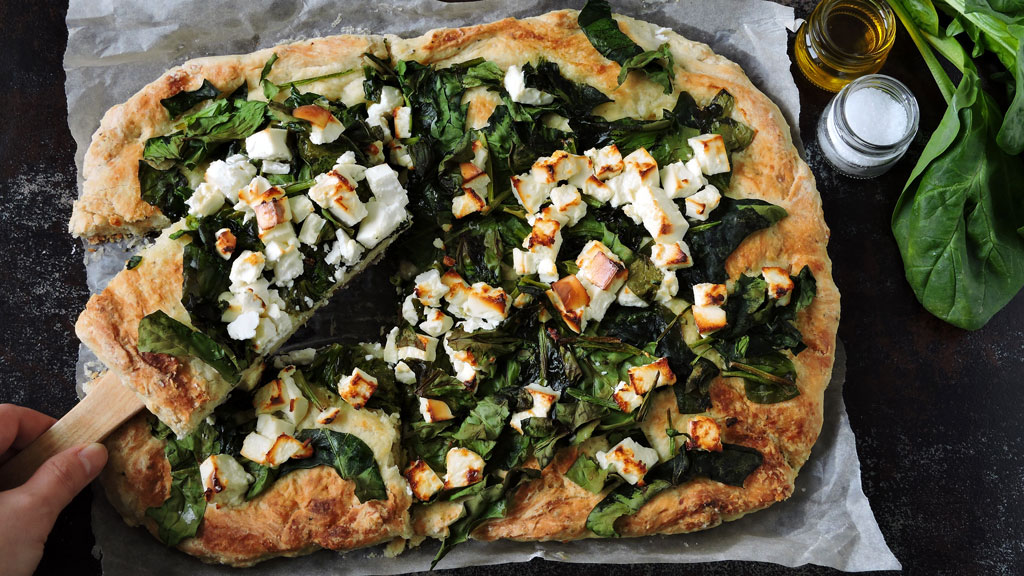 Don't let this vegetarian-friendly recipe fool you: cottage cheese brings a whopping 28 grams of protein per serving. Bonus, you can pre-make the pizza dough and simply roll it out when you're ready to whip up a delicious post workout pizza.
Pizza dough for 14″ pie (check out this dough recipe courtesy of Food Network)
6 oz. frozen spinach
2 cloves garlic, minced
16 oz. cottage cheese
¼ cup parmesan cheese, fresh grated
¼ tsp. salt
¼ tsp. pepper
½ tsp. basil
½ tsp. red pepper flakes
1 cup mozzarella cheese, shredded
Olive oil
Instructions
Preheat oven to 450° F. Heat olive oil in a large pan over medium-high heat. Sauté spinach for three minutes, or until fully heated through. Add garlic and cook, stirring frequently, for another 30 seconds (or until garlic is fragrant). Remove from heat and cool 10 minutes. Combine all toppings, except mozzarella, in large mixing bowl. Lightly oil a pan or baking sheet and spread dough to fit pan. Spread the mixture onto dough and sprinkle mozzarella on top. Bake 14–17 minutes, or until crust is golden brown.
Sweet Potato Salmon Cakes with Greek Chipotle Sauce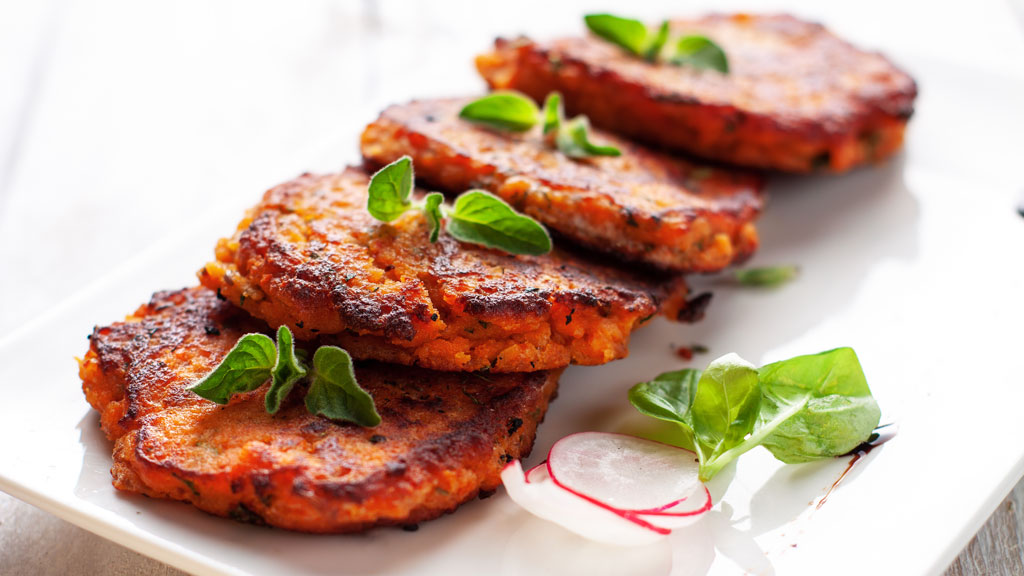 Salmon and sweet potato come together to give you a perfect blend of protein, carbs, fiber, potassium, and omega-3 fatty acids. It's even topped with a Greek yogurt–infused chipotle sauce for additional protein, calcium, and probiotics.
Salmon Cakes
1 sweet potato, peeled and cubed
5 oz. canned salmon
¾ cup bread crumbs
2 eggs
2 Tbsp. mayonnaise
2 green onions, chopped
Lemon juice, to taste
Olive or avocado oil, as needed
Chipotle Greek Mayo
2 Tbsp. mayonnaise
2 Tbsp. plain Greek yogurt
2 Tbsp. adobo sauce
1 chipotle pepper, minced
2 cloves garlic, minced
Lemon juice, to taste
Instructions
Boil sweet potato until tender, drain, and place cubes in a bowl. Mash thoroughly. Mix the rest of the salmon cake ingredients, except for the oil, into the bowl until well-combined. Heat a thin coat of avocado oil or olive oil in nonstick skillet over medium heat. Measure out a quarter cup of the mixture, form patty, and cook approximately five minutes per side. Add more oil as necessary between frying.
Combine chipotle Greek mayo ingredients to make the sauce.
Fuel for a Stronger Tomorrow
Nutrition before and after exercise powers your body through every rep, every time. And the best complement to your energized eating is mindful nutrition. Reinforce a lifetime of healthy living with nutritionals such as Procosa®, which utilizes USANA InCelligence Technology® for broad joint support and collagen synthesis to keep you going, day in and day out.*
Do you have a favorite meal or snack to reward yourself for a successful run, bike ride, or push-up session? Share them with us in the comments.
*These statements have not been evaluated by the Food and Drug Administration. This product is not intended to diagnose, treat, cure, or prevent any disease.