Sharper and Present with USANA CopaPrime+™
The world is filled with distractions. Some of them are tangible, others constructed in our own minds.
We live incredibly busy lives. Finding time for friends and family, meal prep, workouts, vacations, streaming the new hit show, or plotting life's next adventure is exhausting. Especially with the constant bombardment from our phones, TVs, and computer screens.
Oh, and let's not forget the stress and demand of a new environment. With college students finally in the groove of classes and making their way in life, they're juggling everything from new roommates and busy schedules to assignments, exams, and making new friends.
In their chaotic lives, it takes a ton of energy to just focus on the task at hand. How many times have you caught them staring at their phone instead of paying attention? Whether it's a fear of missing out or simply boredom, we tend to gravitate toward distraction rather than away from it.
USANA CopaPrime+™ is here to help.
Cut Through the Clutter
Formulated with American ginseng and the InCelligence Cognitive Support Complex, CopaPrime+ combines powerful leading cognitive ingredients to support brain and cognitive functions. Taken twice a day, CopaPrime+ assists peak mental performance to help you keep up with the demands of daily life.*
Healthy habits like working out, a regular sleep schedule, and balanced diet power your body, but your brain needs more. As the modern world takes its toll on both body and mind, endless stimulation can become harder to process.
CopaPrime+ helps to support your memory, focus, and decision-making abilities while providing your brain with optimal nutrition and powerful antioxidants.*
Supplement Their Shortcomings
College students don't always have the healthiest habits. The commissary might have nutritious choices, but too often the lure of pizza and other comfort food comes calling during late night cram sessions. The stress of midterms and term papers often causes students to put their health on hold as they grind through the semester.
Compounding stress can affect both physical and mental acuity. By adding CopaPrime+ to their daily routine, they'll be better able to focus on what's most important.
It's About the Science
At only three percent of your total body weight, your brain requires 15 percent of your body's total blood and oxygen supply. CopaPrime+ contains natural derived nootropics that aid in vasodilator function and may expand the small arteries and veins in the brain for better circulation. Adding nootropics to your daily regimen assists healthy brain function, supports cognitive and memory abilities, and supports neuroplasticity.*
CopaPrime+ is also a powerful neuroprotectant to help maintain healthy brain cell, neuron, and nerve cell functions.*
Sounds complicated (and it is!). To put it simply, CopaPrime+ was designed by USANA scientists to help you focus at school, work, and home, preparing your brain to handle all that's thrown at it.
Nootropic, noun, noh-e-TROP-ik, a supplement that supports cognitive function, particularly executive functions, memory, creativity, or motivation in healthy individuals.*
CopaPrime+ at a Glance
American Ginseng
Antioxidant properties help maintain the healthy function of brain cells, neurons, and nerve cells.*
Support for cognitive tasks related to the speed and accuracy of processing information.*
Mood-supportive properties related to management of situational stressors.*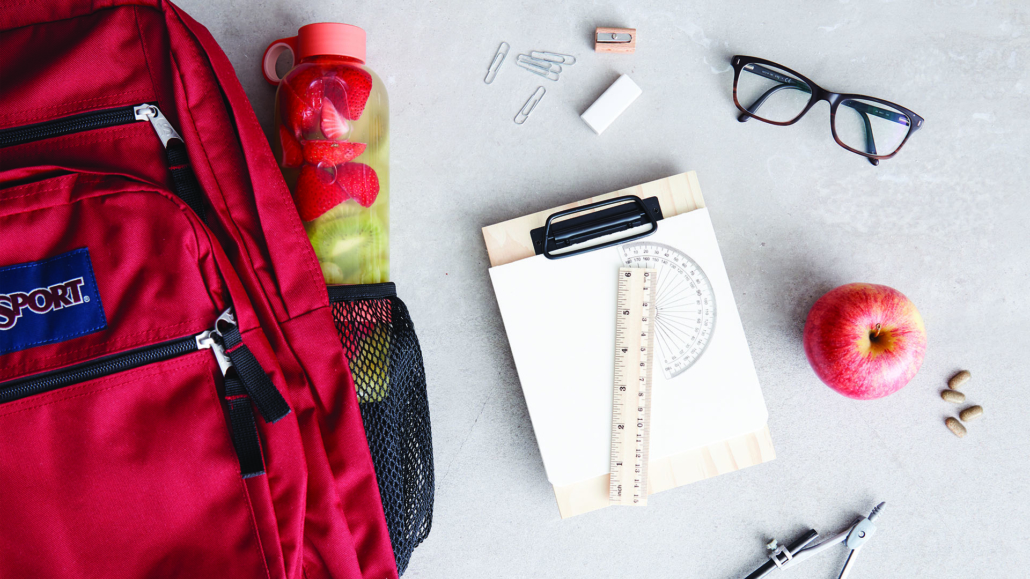 InCelligence Cognitive Support Complex
Bacopa Monnieri
Supportive benefits for cognitive function including learning, memory formation, and information processing.*
Can support healthy cognitive pathways in aging populations.*
Coffee Fruit Extract
Supports alertness, mental clarity, and focus while supplying antioxidants and supporting neuroprotective properties.*

Something to Think About
CopaPrime+ is not a miracle drug, but rather a supplement that supports your mental strength. Your brain powers everything in your life, and CopaPrime+ supports healthy short-term and long-term cognitive functions.*
Short-Term Benefits
Supports performance-driven activities like focus, short-term memory, and resilience to stressors.*
Strengthens and assists with a positive mood.*
Long-Term Benefits
Promotes healthy brain structure and function during the aging process, including optimizing memory and mental clarity.*
A Smarter Way for Brain Health
Your brain is the interface to the world, managing all of life's demands. Support your mental energy for learning, living your best life, and making memories with your friends and family.*
Adding CopaPrime+ into their daily regimen won't make your student a rocket scientist, but it will help them focus on making the most of their college years. Find out more about this amazing technology at Ask the Scientists.
USANA CopaPrime+ A new way to think about brain health
*These statements have not been evaluated by the Food and Drug Administration. These products are not intended to diagnose, treat, cure or prevent any disease.