Holiday Gift Guide 2019: The Best Men's Skincare Products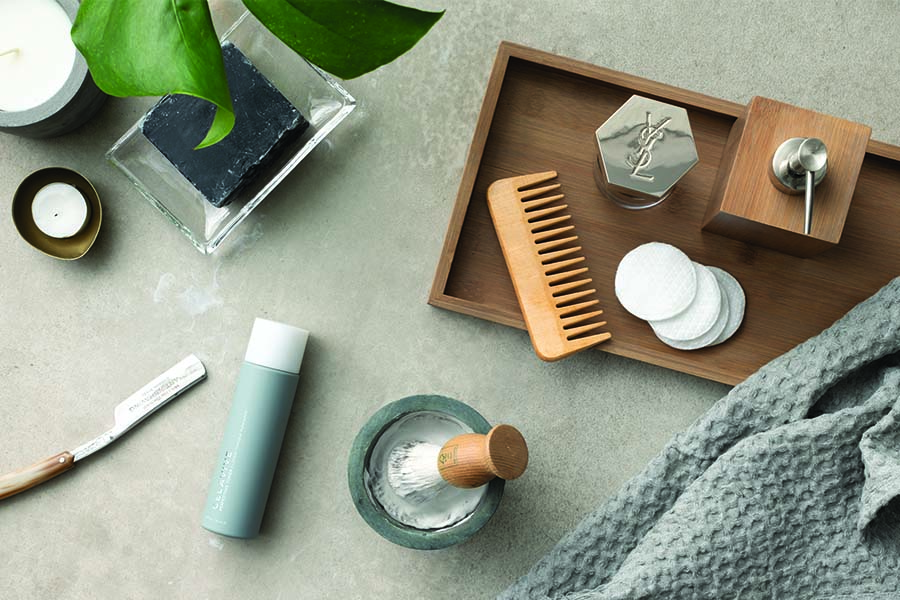 We all know the stereotypes about men and skincare. And it's high time to leave this nonsense in the past. Guys, if you think soap is all your skin needs, you couldn't be more wrong. High-quality skincare products, like USANA's Celavive®, give your skin a smooth, refined, and healthy appearance.
Even the manliest among us should care for our skin. But if you're always on-the-go, have a work-centered daily routine, or your morning schedule is maxed to the minute, finding the time can seem challenging. Truth is, a simple routine that goes above soap and aftershave doesn't take much time at all.
For guys who are on the fence about skincare, or think you can't fit it into your schedule, a simple, four-step Celavive routine is your answer. (And if you're still looking for some stocking stuffers for the men in your life, give them a skin-loving gift.)
First Things First: Identify Your Skin Type
To start, it's good to understand your skin type. Different skin has different needs and knowing your own skin will help you better care for it. There are four basic skin types: oily, combination, dry, and sensitive.
Oily skin appears greasy or shiny with larger pores. If your skin often feels more greasy as the day goes on, you likely have oily skin.
Dry skin appears dull or rough with smaller pores. If your skin often feels tight and flaky, you likely have dry skin.
Combination skin is a mixture of both dry and oily. If you notice your forehead and nose often seem oily, but your cheeks are dry, you likely have combination skin.
Sensitive skin is easily irritated and prone to redness. If your skin often feels very dry or itchy, you likely have sensitive skin.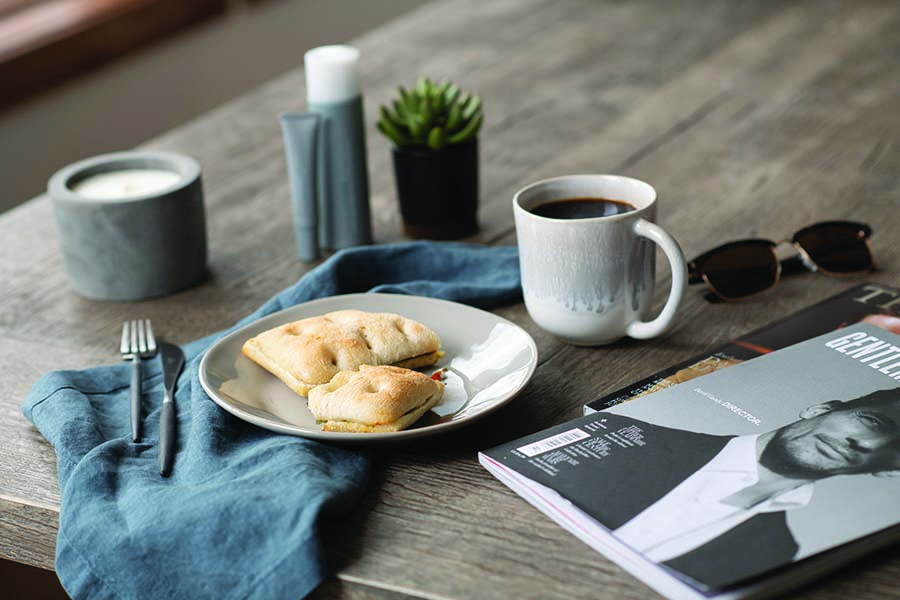 Step 1: Cleanse Morning and Night
Even if you can't see it, dirt and oil build up on your face throughout the day. It's important to cleanse both morning and night to help keep your skin looking healthy.
It's also important to use a high-quality product, one specific for your skin type, to get the most out of this step. Celavive's Creamy Foam Cleanser is formulated for oily/combination skin and the Gentle Milk Cleanser is for dry/sensitive skin.
How to use:
Apply a pea-sized drop of cleanser on wet skin.
Rub cleanser in gentle circular motions over face and neck.
Rinse with cool water and pat dry.
If you have oily/combination skin, you can also use the Creamy Foam Cleanser as your shave cream for a close, smooth shave.
Step 2: Tone Morning and Night
Use a toner—like Celavive Perfecting Toner—to help balance your skin and look more energized and refreshed. Perfecting Toner is ideal for all skin types.
How to use:
Apply 3–4 drops of toner to a cotton ball.
Sweep gently over face and neck.
Do not rinse.
Perfecting Toner also works as a great aftershave balm to replace alcohol-based ones that will only dry out your skin.

Step 3: Your Skin Needs Daily Moisture
The key to healthy-looking skin is hydration. Apply the Celavive lotion or cream that's right for your skin each morning to replenish and maintain moisture.
Celavive's Protective Day Lotion SPF 30 (for oily/combination skin) and Protective Day Cream SPF 30 (for dry/sensitive skin) pull double duty—hydrating your skin and protecting it from UV rays. Just make sure to apply it generously and evenly 15 minutes before sun exposure and throughout the day, as needed.
How to use Celavive day treatments:
Shake well and apply a pearl-sized amount to your face and neck.
Gently smooth across your forehead, cheeks, nose, chin, and neck.
Massage into your skin in upward and outward motions.
Step 4: Help Your Skin Recover While You Sleep
After a day of having your skin exposed to the elements, it's important to help your skin recover while you sleep. Replenishing Night Gel (for oily/combination skin) and Replenishing Night Cream (for dry/sensitive skin) feature our exclusive Cell-Signaling Complex with USANA InCelligence Technology®. Apply the night treatment best suited for your skin type after you cleanse and tone.
How to use Celavive night treatments:
Shake well and apply a few pumps to your face and neck.
Gently massage into forehead, cheeks, nose, chin, and neck in an outward and upward motion.

Above and Beyond
If you want to go the extra mile to get more from your daily skincare regimen, Celavive has additional products that are ideal for any skin routine or gift.
Use a Hydrating + Lifting Mask 2–3 times a week. Make sure to massage the excess serum into your skin (and facial hair). Follow up with Vitalizing Serum. Add Hydrating Eye Essence to revitalize the look of the skin around your eyes.
In addition to your new Celavive routine, consider these simple lifestyle tips:
Drink plenty of water (about three liters per day) to help keep your skin hydrated.
Get plenty of sleep (between 6–8 hours) for optimal recovery.
Exercise regularly (4–5 times per week) to get your blood moving.
As you can see, Celavive offers some simple solutions to keep your skin—and the men's skin in your life—healthy looking. So, as you start and end each day, let Celavive give you the polished look you deserve.
You can find all the above-mentioned products on USANA Shop.