Discover Pore Perfection with Celavive Exfoliating Scrub + Mask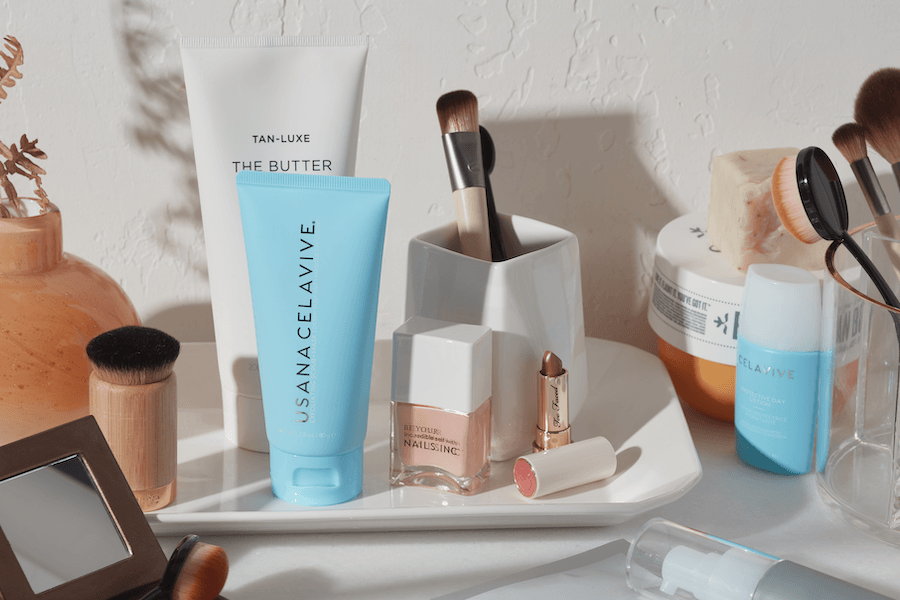 Your skin is the largest organ in your body. It's true! And like all other organs, it's constantly growing, changing, and evolving.
The average person has about 300 million skin cells. And you shed around 40,000 dead cells every minute. That's enough to completely renew your skin every 28 days. You heard that right. Your skin almost completely replaces itself within a 28-day cycle. That's a lot of dead skin cells being produced, and they don't immediately shed themselves from your skin. So, it's no surprise that exfoliation (the process of removing dead skin cells from your top skin layer) is a big deal for anyone who wants their complexion to look bright and alive.

That's why USANA has created its newest product, the Celavive Exfoliating Scrub + Mask.
"The Celavive Exfoliating Scrub + Mask gives your skin a deep clean and helps it detoxify. Gentle hydrogel beads and charcoal help to remove dirt, oil, and dead skin. It works to improve skin's texture and minimizes the appearance of pores for a smooth, refined complexion."

—Dr. Jennifer Lee, board-certified dermatologist and USANA partner

This dual-action, scrubby formula gently exfoliates with a pollution-fighting charcoal to help remove stubborn impurities, visibly promote better skin tone, reduce the appearance of pores, and lessen visible signs of aging. It also features our Olivol Botanical Blend—a formula of fruit extracts clinically shown to provide 24 hours of rich hydration after just one application.
The Celavive Exfoliating Scrub + Mask doesn't just remove dead skin cells, it also deep cleans and unclogs your pores, absorbs excess oils and impurities, and even protects against the visible effects of environmental pollution. All thanks to its powerful blend of ingredients.
Hydrogel Beads gently exfoliate your skin to improve tone, texture, and reduce the appearance of large pores and dark spots.
Pollution-Fighting Charcoal deep cleans your pores and removes environmental pollutants for clean, beautiful skin.
Camellia Japonica Extract hydrates your skin and protects against oxidative stress for a youthful-looking complexion.
"The Celavive Exfoliating Scrub + Mask has been a great new addition to my skincare routine. It has helped my skin feel fresh and clean, and it's great after a long day of being hit by saltwater and sun. I love the charcoal in the mask. It has done so much to hydrate my skin and make my pores look great."

—Flick Palmateer, professional surfer
Celavive Under the Oz Spotlight
You can get your hands on the Celavive Exfoliating Scrub + Mask today. But if you're still not convinced, check out this clip from The Dr. Oz Show to learn more.
Dr. Jennifer Lee offers her expertise in skincare and discuses how Celavive Exfoliating Scrub + Mask has revolutionized her skincare routine.
Have you tired the new Celavive Exfoliating Scrub + Mask? Let us know what you think in the comments below!