12 Virtual Museum Tours from Around the Globe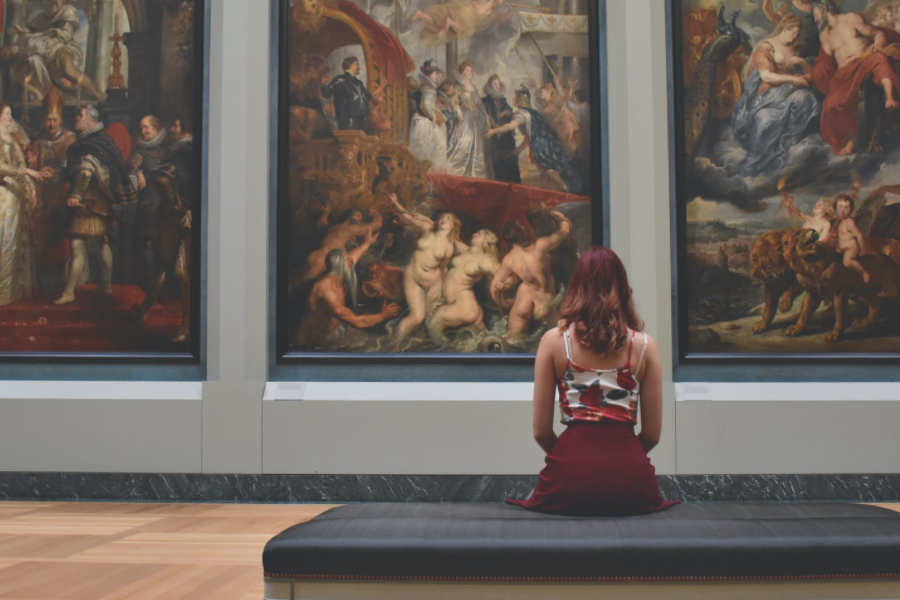 Current moments connect humanity, but so does our shared past. Museums join both monuments and libraries as important, revered places. They showcase a collective history of self-expression, all lined up for our viewing pleasure.
Perhaps you've never been in a museum, but I dare you to give it a try. Open yourself up to learning the stories of the people, civilizations, and experiences throughout time. Each display reveals a secret from the past—you'll soon realize the intrinsic value of the quality escapism within the walls of every museum.
While we currently can't walk up the steps and past the partitions to have hushed conversations about art pieces, or follow the arrows on the floor of an interactive exhibit, we're lucky to live in an age of technology where many major museums have recorded virtual tours.
Journey to the past on your phone, laptop, or tv screen. Let yourself be immersed in what others have created—from ancient Mesopotamian pottery to world war artifacts to impressionist masterpieces or marvels of extinct species and science.
May 18 is International Museum Day. Celebrate with free online admission into these breathtaking halls of history:
1. Museum of Anthropology, Mexico City
From the stone temples of the Aztecs that lay the foundation of modern-day Mexico City, you'll see back to an ancient people's way of life and much more through this Google Arts and Culture Tour.
2. The National Gallery, London
If you studied classical art, this museum is a must. Meet the famous faces of British history. You could spend an entire day immersed in one time period. Just don't miss Monet's waterlilies.


3. The House of Anne Frank, Amsterdam
Anne Frank is an iconic girl who never saw past childhood and whose name is known worldwide today. Visit recorded walk-throughs of the attic where she fought for her life. Take a moment to reflect on the complexities of life as you put yourself in her shoes.


4. The Museum of Broken Relationships, Zagreb
For the modern-day hopeless romantic, this museum is an experience of love stories gone awry. Discover how the things we leave behind tell a story of our relationships. If walls can talk, these forgotten objects surely can.


5. Picasso Museum Palaces, Barcelona
A marvel of Medieval architecture, this museum should be on everyone's travel bucket list. Check it out while sitting on your porch and forget the plane ride to Spain.


6. National Women's History Museum, Alexandria, Virginia
The Women's Suffrage Movement is a quintessential historic time in the U.S. This museum is dedicated to the history of women's lives over the nation's history. These stories are often untold, so you're bound to learn something new from an influential woman. From fashions to the work force, iconic wins in representation, and more, the evolution of the American woman is on display.

7. The National Palace Museum, Taipei City
The Palace Museum itself is a wonder of Taiwanese architecture and culture. Once inside, go searching for ancient riches in virtual reality hidden treasure exhibits and discover what awaits in ornate treasure chests.

8. The Metropolitan Museum of Modern Art, New York City
New York has many iconic sites; the Statue of Liberty, The Empire State Building, the Forever Tower, and The Met. Countless iconic movie scenes have been shot on the steps of The Met. Take a look for yourself at the modern art that awaits at the top of these legendary steps.


9. National Museum of Modern and Contemporary Art, Seoul
Contemporary art has a different energy and pizazz than classical paintings. Modern art makes you really think and question preconceived notions of what art is and can be. Check out the string art exhibit in this spectacular Korean art museum.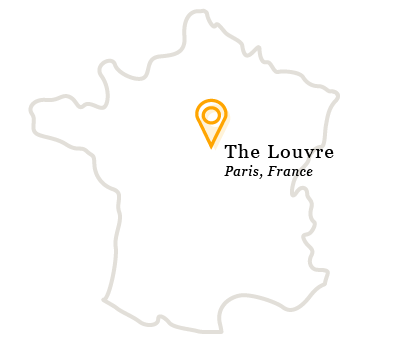 10. The Louvre, Paris
When you picture world-renowned museums, The Louvre always comes to mind. From the iconic glass pyramid to famous paintings  (like the Mona Lisa), exploring this esteemed museum from the comfort of your home is essential for any art connoisseur.


11. National History Museum, London
Animal lovers and science enthusiasts, this is the museum for you. From giant fossils and replicas of dinosaurs to an insect biosphere and exhibits dedicated to each of the world's environment types, there's a whole world of wonder waiting on your screens.


12. teamLab Borderless Light Exhibits, Tokyo
Tokyo's MORI Museum might be closed to the public, but there are plenty of videos of these fantastical light displays to transport you to another world. An innovation in what art exhibits can be, get a glimpse into the future of immersive experiences.
Bonus! It's a baker's dozen museum list now.

13. The National Ballet Exhibition, Toronto
Like stories passed down from generation to generation, ballet has a well-rooted history. This exhibit encapsulates the iconic history of the beloved Christmas-time ballet, The Nutcracker. While every company and famous choreographer puts their own twist on the classic tale, this exhibit has iconic imagery, costumes, and sets from the origins of this beautiful piece of artistry.
Virtual Museums Are Now Open
Virtual museum tours are endless, especially now that Google Arts and Culture has partnered with even more sites to continue education while public areas are closed. Take your kids on a virtual museum treasure hunt, learn about a country's history, or spend an hour being inspired by beautiful artwork. Don't forget to check out virtual tours for museums in your area, too. Open up your mind to wonders from the past and be transported to another place and time today.