Be the Favorite with Great Father's Day Gifts
Father's Day is right around the corner, and you know what that means—panic gift shopping. But don't fall back on those last-minute neckties or gift certificates to show your dad, grandpa, father-in-law, brother, etc., how much you appreciate him.
Here are a few Father's Day gift ideas on my list I'm sure your dad will love, too.
Essential USANA Needs
One of the best ways to show your dad some love is to keep him healthy, inside and out. Every dad needs the right nutritional foundation, so start him off with the essential vitamins and nutrients found in the USANA® CellSentials. From there, help him take care of more specific health needs with our Palmetto Plus that supports prostate health for men.*
And to help him stay healthy on the outside, turn to our Celavive products. At the very minimum, using a moisturizer like Celavive's Protective Day Lotion SPF 30 (for oily/combination skin) and Protective Day Cream SPF 30 (for dry/sensitive skin) daily can go along way toward keeping your dad's skin looking healthy.
One of the best things about summer is it's official grilling season. Close your eyes and picture the old man bathing in the smoke from steak, burgers, and hot dogs. A grill tool set is the perfect complement for any self-anointed grill master. Imagine his joy the first time he gives these babies a couple test clicks.
Life can get pretty messy, and there's really only one right way for your manly men to take care of spills, splatters, and caked on grime—with a power drill. Grab one of these sets, charge up his batteries, and leave the cleaning to him.
No lead-in required. Men always need new socks. As a gender, we destroy them. Why do we always need new socks?! Our feet are too masculine for wimpy fabric, that's why.
There's no better way to top off summer barbeques than with a dad-dominating yard game. Enter Kubb. If you've never heard of Kubb, I only need to say one thing: it's a game invented by THE VIKINGS. Not the football team. The actual Vikings. Leif Erikson. Erik the Red. Your dad.
Just like his handy toolbox, your dad knows the value of having everything he needs in one place. That's what's great about this gardener's tool seat. He'll never have to hunt around for his spade or hand rake again.
What more does your dad need than the classic pocketknife. Corkscrew? Got it. Tiny scissors? You bet. Screwdriver? Um, yeah. Knife? Obviously. Dad can always find a use for this baby, even if it's leaning against a tree cleaning his fingernails like a cool, cool dude (à la my dad my entire childhood).
Dads carry around a lot of baggage, and lucky for him—fanny packs are no longer lame. Shorts, polo shirt, socks, sandals, and this slick personal item conveyance pouch. It's the perfect addition to any outfit.
Fanny pack and lean take it to a whole other level.. #90sRock #WTF #BuffLesbian pic.twitter.com/dyqCDCBEZc

— Dwayne Johnson (@TheRock) July 16, 2014
You never know when you're going to be in a survival situation. So Dad probably needs this hatchet. Just think of all the things he can do with this. Cut kindling, fend off bears, practice throwing it for fun. It really is best to be prepared for anything.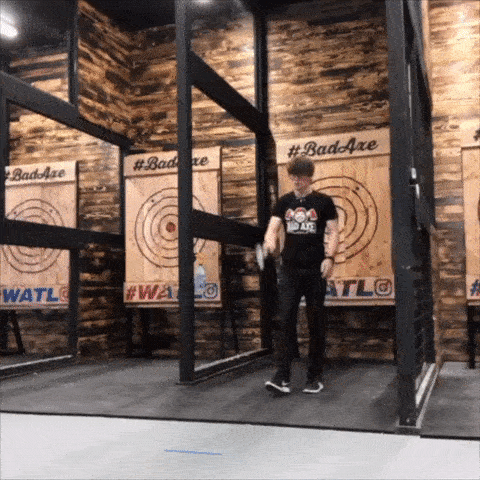 Help your dad show off his well-rounded film buff status with this scratch-off movie bucket list. It'll be fun to see how many of these 100 classics (and instant classics) he's already seen, before even having to add to his watch list.
How many times has your dad gotten the urge to write down some sage advice or a killer joke, only to be caught in a torrential rainstorm with no way to keep paper dry? Too many times, that's how many. With a water- and tear-proof field notebook—problem solved. Do the world a favor. Let Dad write down all those jokes, no matter the weather.
Now that you have a few Father's Day gift ideas, shop with the new-found confidence of his favorite child. And if you're already the favorite, these unique gifts are sure to keep you on top.
Have a very Happy Father's Day.
*These statements have not been evaluated by the Food and Drug Administration. These products are not intended to diagnose, treat, cure or prevent any disease.