Scoring
"

Impossible

"

Goals with Nick Mayhugh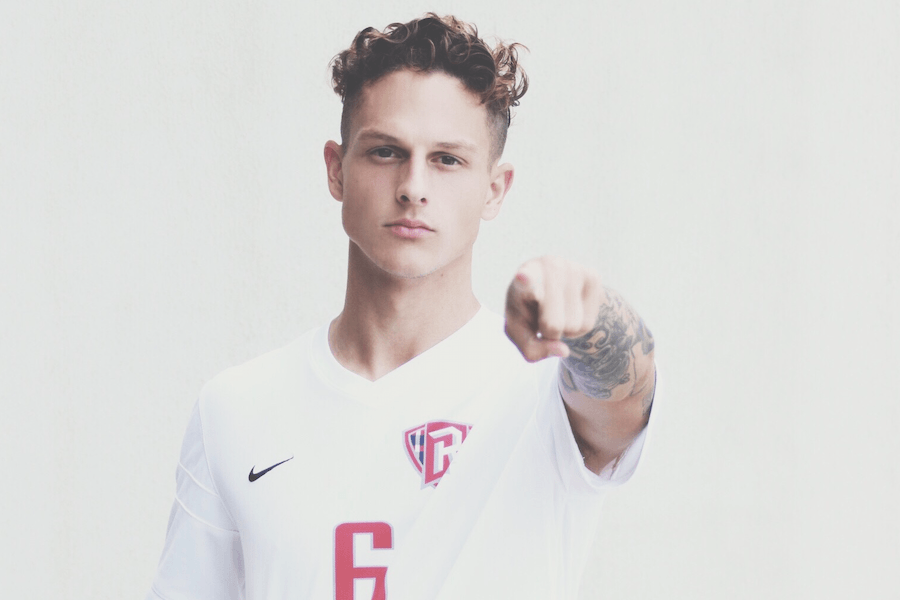 Nick Mayhugh grew up like most boys—playing sports and video games, and thriving in the role of class clown. But in the back of his mind, he always knew something was wrong.
Born and raised in Virginia, Nick was diagnosed with a mild form of cerebral palsy at the age of 14. An MRI scan revealed a dead spot on the right side of his brain—a spot that affected all feeling and motor function in the left side of his body. For many people in his life, the diagnosis was unexpected, perhaps even unbelievable. Outside of Nick's shoes, the effects were virtually invisible. But it was no surprise to Nick. He had secretly been living with cerebral palsy his entire life.
The Kid with No Problems
For years he ran faster, kicked the ball harder, and practiced longer to stay ahead of everyone else. When Nick had trouble performing tasks with his left arm or leg, people would say it was normal for his nondominant side to be weaker or uncoordinated. So Nick lived his life. Always struggling a bit more than everybody else, and always having to work a little harder at everything. Still, he blamed himself for his shortcomings and could never shake the thought that something wasn't right. He even tried to hide the limitations he knew weren't normal; locking himself in his room for hours to secretly try and teach himself to walk without his slight limp.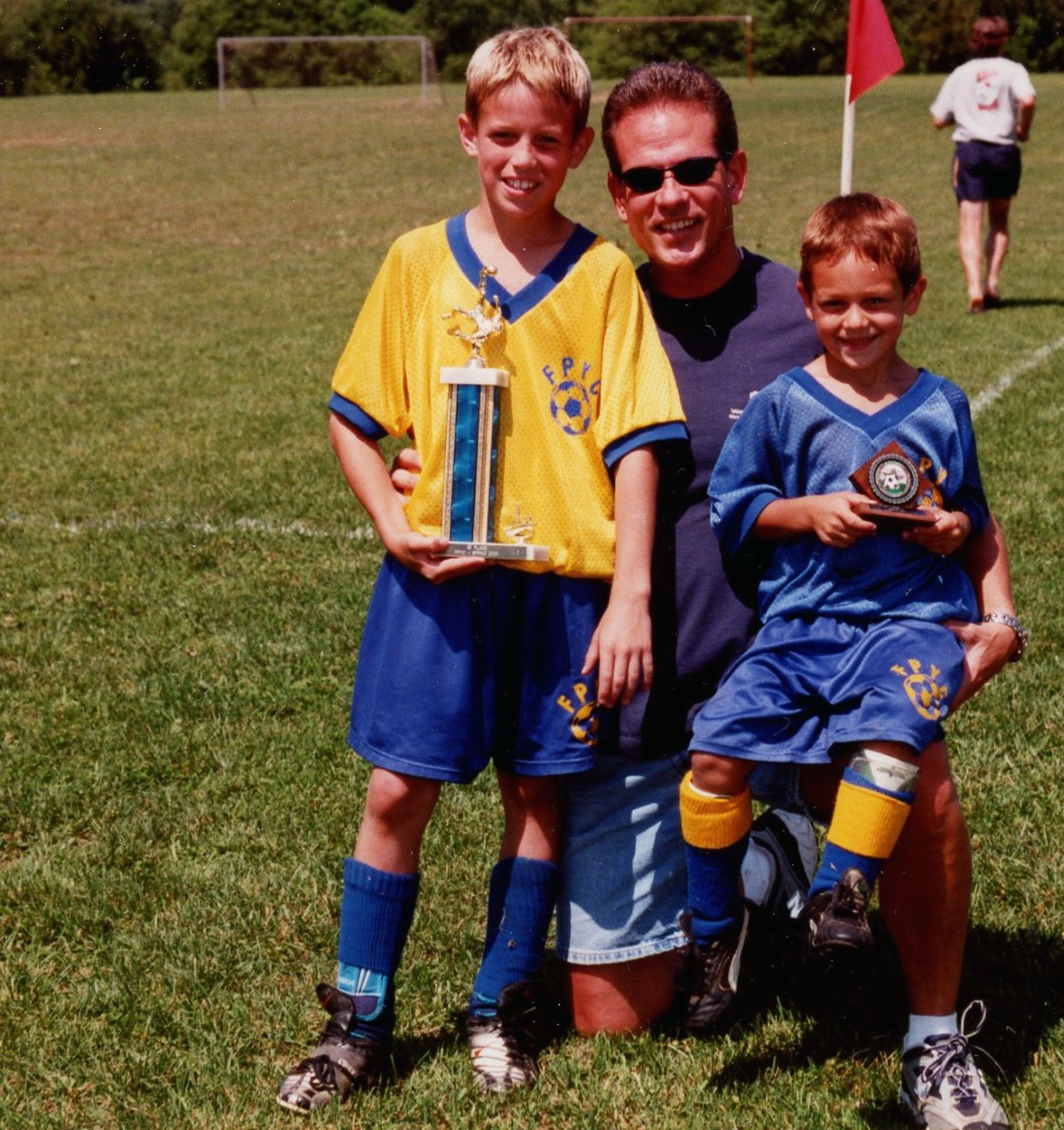 During that time (and even still today) Nick's older brother, Thomas, was a great friend, role model, and mentor. Everything his brother could do, Nick wanted to do, too. And his brother was determined to help him. They would run soccer drills over and over until the sky went dark and the streetlights turned on. Despite his undiagnosed disability, Nick turned into a remarkable athlete and soccer player, performing at the top of his league and representing the state of Virginia in the Olympic Developmental Program.
When Nick was 13, he was accepted as a developmental player onto the D.C. United team—never seeing actual game time. He trained for months, doing everything in his power to earn a spot on the field. And he succeeded! Through sheer hard work, Nick earned his place on the team and scored two goals in his first two games. He was on cloud nine. Five days later, he had a grand mal seizure and was later diagnosed with the disability he had always known was there. 
"For me, being given an explanation for what I was feeling was both a breath of fresh air and a kick to the gut—just finally having the dots connect," says Nick. "Growing up, my coaches and friends would say that everybody has the same obstacles to overcome to succeed, and I played along with this idea. But, I always knew I was different."
After his diagnosis, Nick's doctors said he would likely never play soccer again. Nick immediately stood up and walked directly out of the office without a word. He refused to believe them.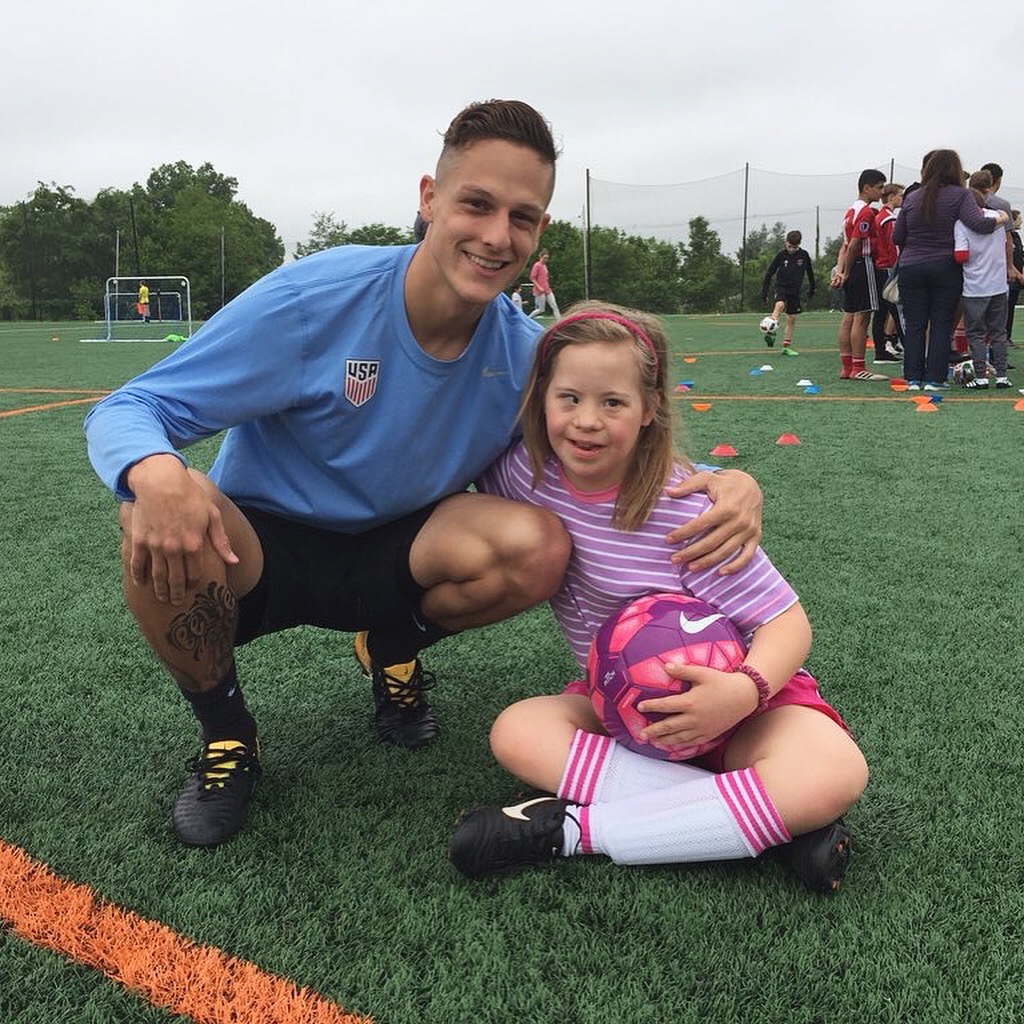 Picking Up the Pieces
Nick lost his spot on D.C. United shortly after his diagnosis and stopped playing soccer for nearly three months.
"It was a dark time for me," he says. "My world had been turned upside down. I just couldn't understand why this was happening to me and why I was the way I was. I never wanted to be treated any different, and I always tried to keep my worries about my disability to myself."
Never one to accept defeat, Nick picked himself up, brushed both himself and the soccer ball off, and hit the field again, focused to train harder than ever before.
"I just always looked at the person next to me and knew I could do better if I worked hard. I always had a bit of a chip on my shoulder, because I felt everything was harder for me. But I think it motivated me to press forward. I wanted to beat the odds."
Years later, Nick attended Radford University. He was offered the chance to play for their soccer team as a forward. He played for Radford U for four years, and eventually, earned his spot on the U.S. Paralympic Team.
"Making it onto the national team was a long, hard road for me," he says. "It took me a while to build my confidence back up and sort of find my place in the world. I saw the ad for the program and my brother urged me to apply. So I did. I met the coach, played for them, and a few weeks later I was on a plane to Santiago, Chile to represent the United States on the soccer field."
Coming home from Chile, Nick has raised the bar for himself every day. He's played in multiple tournaments, traveled the world, and helped his team succeed.
"Looking back at all I had accomplished so far and remembering all the people who told me I'd never be good enough to play college soccer, let alone play international soccer, it was just a relief," Nick says. "I had set all these goals for myself and achieved them, but was never quite satisifed. And now, I just wondered what was next."
What's next soon came in the hope of qualifying for the U.S. Paralympic Track and Field Team for the Tokyo 2020 Olympics. But a world-health crisis stands in his way.
Soccer Players Don't Like Quarantine
The current COVID-19 pandemic has changed the world and the lives of everybody in it—soccer players are no exception.
"This whole pandemic has been rough for me and my teammates," says Nick. "We haven't been able to practice together, and all of my training for the Olympics has been put on hold. It's really frustrating. I've been working every day for months for this big moment that's been postponed."
Despite this, he's still working hard to stay in top form. "I wake up, workout, train, and by noon I'm looking for something else to do," Nick says. "I think this whole situation is really a make-or-break moment for athletes. I'm doing my best to use it as an opportunity to get an edge over the competition."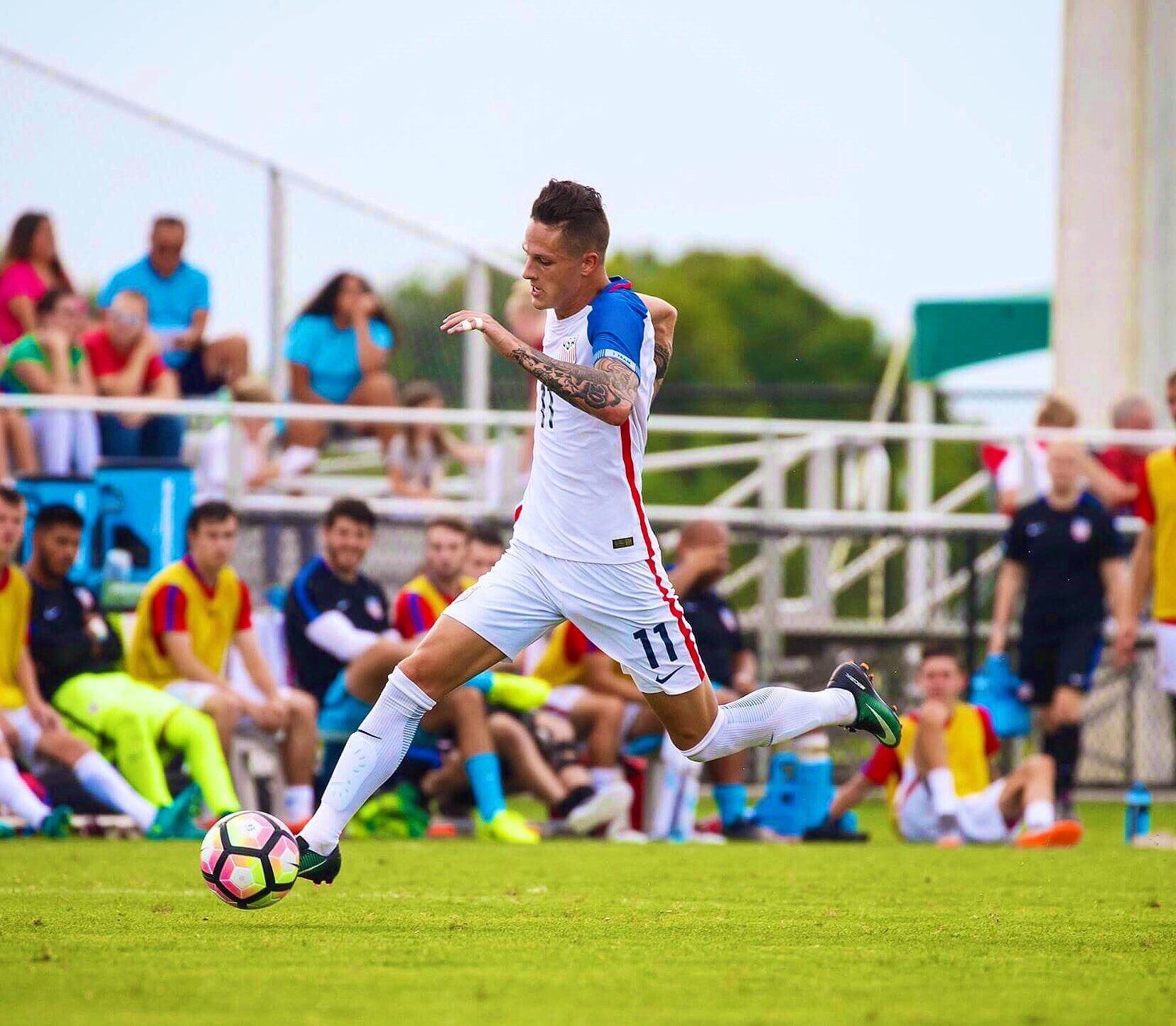 With the extra time, Nick has found some other things to do, too. Under quarantine, he has been helping his mother and making sure she doesn't need to leave the house for groceries. He's also revisiting an old hobby of his—playing video games. It's a fantastic way to stay connected with his friends and fellow athletes who are also into gaming. He even livestreams his gameplay on the website Twitch.
"I'd love to get enough of a following to organize some charity-focused livestreams," he says. "I really want to give back to the community and spread awareness about motor-function disorders like mine."
At the moment, the future seems a little unclear for Nick Mayhugh, but I see no reason to be worried. In my short time talking with him, it was clear he's the type of person who builds his own future from the ground up.
7 Facts About Nick
 Why Do You Trust USANA? Because it's the best. The reviews speak for themselves. My coach encouraged me to look into supplementation, so I started researching and trying vitamins from a few brands. I just feel the best when I'm taking my USANA HealthPak and Pure Rest.
What's Your Favorite USANA Product? Pure Rest. I have a hard time falling asleep, and because of the other medications I'm on, there isn't much I can take to help me sleep. But I can take Pure Rest, and it helps me a lot. I wake up feeling rested and ready.
How Do You Approach Each Soccer Game? My process has developed over the years and has become sort of second nature. When I was younger, I would get really nervous before a game, just playing, or practicing with the best of the best. Forcing myself to do it molded my confidence, and I don't really get nervous anymore. I don't have any pregame rituals. I just talk to my coach, follow his advice, and embrace a sense of confidence in myself. When the whistle finally blows, no matter the stakes, it just becomes another game. I know I'm better than the competition.
Where is Your Favorite Place Playing Soccer Has Taken You? Honestly, I loved it the most when I would just play soccer with my friends when I was younger. I would hop in the car, my parents would drive me to my friend's house, and we would just play for the fun of it. There was no money or fame involved. It was just playing for the love of the game—and it was great. It's a feeling I've had to rekindle in myself a time or two throughout my career. As far as places I've traveled to professionally, Sevilla, Spain was probably my favorite. I went there for the World Cup, and we stayed for about a month with a bunch of other teams. I love traveling to other countries and immersing myself in the culture to learn as much as I can.
What Would You Be Doing If You Weren't Playing Soccer? I can't see myself sitting at a desk. So, if I wasn't an athlete, I'd still be doing something with sports. At school, I studied to be a performance coach. When my playing days are over, I think I'll fit into that role well. I'd love to help aspiring athletes take their game to the next level and succeed.
What's Your Favorite Band? I grew up on Ozzie, AC/DC, and classic rock. Crazy Train was like my lullaby as a kid. Whenever I was with my dad, we would listen to that kind of music. I still love it today.
Where To Follow Him:
The mentioned athlete or partner is an Associate or dedicated product user who has received compensation for his/her partnership and/or complimentary @USANAinc products.