5 Pumpkin Spice Recipes You've Never Tried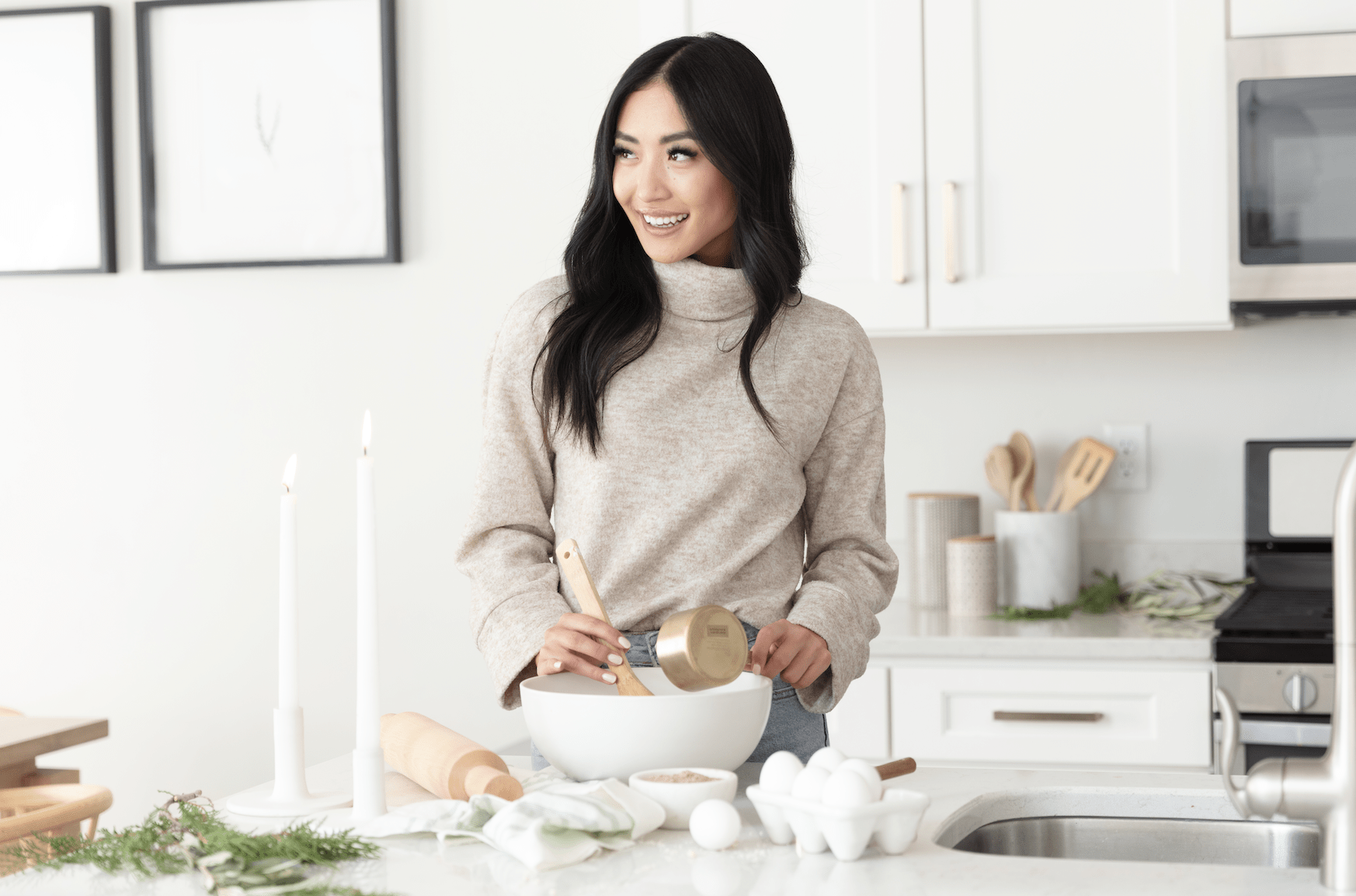 Pumpkin Spice lovers, unite! PSL season isn't over. Lit jack-o-lanterns and spooky décor are being replaced by crisp autumn air, leaves changing colors, and all the deliciousness of the holidays ahead—especially pumpkin.
So embrace your fall-time favorite temptation. It's not just tasty, it's packed full of healthy benefits. For one, pumpkin pulp and seeds are high in vitamin C you need during the cold and flu season. Pumpkin also contains folate (for making new skin cells) and copper (important for collagen production). And, it's loaded with beta-carotene to help defend skin cells against oxidative damage.
Grab your favorite cardigan and snuggle into fall savoring the all-spice and nutmeg a little longer. We've gathered our favorite pumpkin-forward recipes to celebrate the greatest gourd of all.
The #PSLlife Nutrimeal Protein Shake
If a PSL (pumpkin spice latte) doesn't fit with your nutrition goals, no need for tears—this pumpkin spice protein shake packs all the flavor, without the compromise. Simply add water, or follow the delicious recipe below, to enjoy 15 g of protein and 8 g of fiber. It's a tasty, low-glycemic alternative to unhealthy holiday treats, and will help you feel fuller, longer.
Ingredients
3 scoops Pumpkin Spice Nutrimeal
10 oz. unsweetened almond milk
1 cup ice
¼ cup pumpkin puree
½ tsp vanilla extract
Instructions
Add all ingredients to blender and blend until smooth
For easy, on-the-go mixing, use a BlenderBottle®† by simply replacing the ice with another 8 oz. of milk
Enjoy immediately
All Treat and No Tricks: Healthy Pumpkin Breakfast Cookies
If pumpkin chocolate chip cookies are a fall favorite, but you're looking for a healthier option, our girl Shelly Boudah is here with a plentiful bounty of pumpkiny-goodness in cookie form. Not only do they look (and smell) amazing, they're a fun, delicious snack to share with family and friends.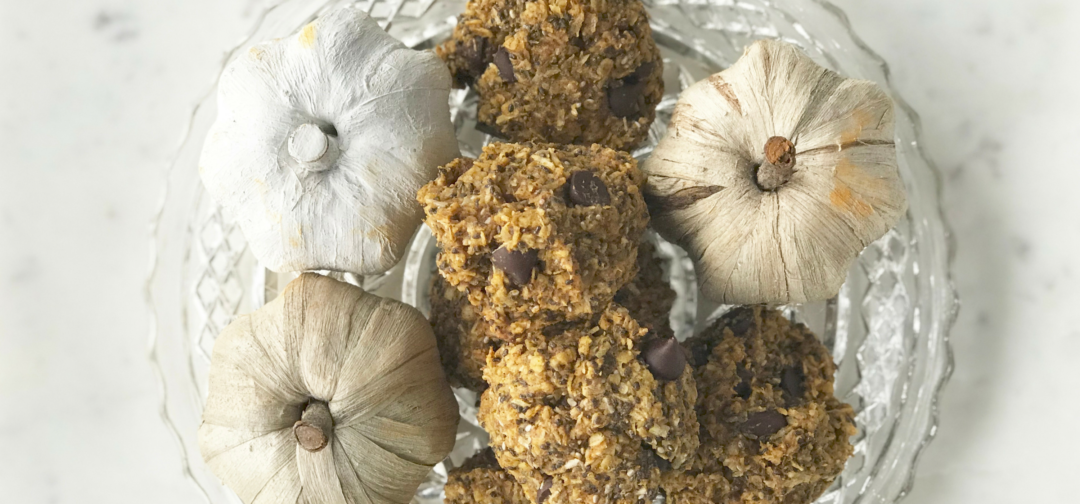 For full instructions, bake time, and tips, visit Shelly's website and taste test even more of her fall-flavored dishes.
Pumpkin Seed Spice Combos
Pumpkin seeds are a splendid fix for a crunchy, salty, crisp craving. And they're never boring, with so many different spice combinations to try. Spice it up to your taste level. Depending on how many cups of seeds you have, a good rule of thumb is 1–2 tablespoons of each spice per 3 cups of seeds.
Cinnamon, nutmeg, ginger, monk fruit sugar or spirulina
Paprika, chili powder, sea salt, garlic powder
Onion powder, garlic powder, black pepper, sea salt
Sea salt and black pepper
Lemon pepper
Turmeric, paprika, sea salt
Cumin, ginger, garlic powder
Ground thyme, rosemary, onion powder, sea salt
Soak the seeds for 30 minutes to one hour to remove all the pumpkin goo. Pat dry, and lightly toast them on a parchment paper-lined baking tray at 300° F for about 45 minutes, flipping halfway through.
View this post on Instagram
Pumpkin Spice Tea Time
Tea rooms everywhere are brewing up this aromatic treat. Pumpkin tea is rich, smooth, and extremely satisfying. And when brewing at home, you choose what extras to add. Whether you like oat milk, honey, or sugarless, a good home brew leaves you feeling cozy and relaxed. Fix yourself a cup on brisk fall evenings, quiet mornings, or in the middle of a windy day when you need to calm your mind.
Pumpkin Soup For Everyone
Pumpkin soup may not sound like something a pumpkin spice lover would crave, but this dish is heavenly. Just the right amount of natural sweetness and a velvety smooth texture make this soup perfect on any autumn day.
View this post on Instagram
To create a bowl of your own pumpkin goodness, click on the post above, or visit the This Healthy Kitchen site.
Spice It Up
Take your pumpkin spice dishes from boring to mouthwatering. Impress your friends and family with something that's not a Starbucks PSL. Whip up a healthier, yummier pumpkin dish to wrap their tastebuds in spices and give everyone that warm, cozy, fall-time feeling.
And if you crave more seasonal pumpkin kitchen inspiration, house mixologist and healthy foodie, Jake Wolford, has a fantastic blog on pumpkin delights to make even The Great Pumpkin happy. Check out some of his scrumptious pumpkin recipes here.