Holiday Hacks: From DIY Garland to Scrumptious Charcuterie
2020 has introduced a different way of celebrating the holidays. Family gatherings are smaller, airports are emptier, and many of us find ourselves hosting holiday dinners for the first time. But even though the holidays look different this year, celebrating as a smaller family can be just as magical and memorable as holidays gone by.
Spruce up your holiday get-togethers with these four holiday hacks that celebrate coming together.
View this post on Instagram
Set the Tone
Make it Musical
Something as simple as festive background music can enhance the atmosphere of a special evening. Music sets the mood, pumps up your energy, and encourages a little dancing. Pick a playlist befitting your family—classic holiday songs, instrumental, soft jazz, lo-fi hip hop, or current hits.
A Family Affair
Giving your kids special jobs for the evening can amp up the fun, reduce the stress load, and make exciting memories for years to come. Someone sets the table and assigns seats with crafty, handmade nameplates. Another child is on drink duty so no one runs out of eggnog, and another is the sous chef who stocks the breadbasket and decides when dessert is served.
Decorations for Days
Even simple décor can have a jolly impact. Fresh flowers always make a beautiful centerpiece, and a colored table runner dresses up your ordinary dinner table. If you want to get fancy, try adding décor or faux foliage to the place settings and string battery powered lights across the table for elegant ambiance. This year's holiday DIY trend is making garlands of dried orange slices, cinnamon sticks, and pine.
Holiday Charcuterie
Truffles once reigned supreme during the holidays (Rachel's truffle mishap from Friends flashbacks, anyone?), but now every occasion warrants a charcuterie board with a plethora of mix-and-match bites. Trust us, charcuterie boards can elevate an average evening from blah to bold.
If you aren't sure what a charcuterie board is, let alone how to pronounce it, check out the basics of this grazing board—they're all the rage.
A charcuterie board is all about the fun of mixing flavor combinations and being creative with your pallet. There are three main elements to a delectable charcuterie board:
Base – Bases can be crisp rosemary rice crackers, whole wheat bread bits, miniature bell peppers, or even bite size pieces of chocolaty USANA WholeBio Bars with dates, almonds, and an exclusive prebiotic/probiotic blend that replenishes and restores gut microflora.
Topper – Topping choices are endless. You could use fiber-full fruits like oranges, plums, apples, and grapes. Fresh hard or soft cheeses make for a decadent bite, and cured deli meats—like salami, prosciutto, or jerky—shine in this dish. For a vegan protein choice, opt for edamame, almonds, pistachios, or cashews.
Sauce – "Sauce" is a loose term when setting up a charcuterie board. These could be dips, jam, jellies, spreads, or mustards. Mix sweet, savory, and spicy so your sauce game is top notch.
It's really that simple. And how you arrange your chosen components is all up to you, too. Alternate a row of salami next to a little tower of cheese, or center a bowl of jelly in a circle of crackers. Embrace your inner food artist!
Traditions Are Triumphant
It's easy to miss family and friends this year. Worrying about loved ones who are alone, sick, or elderly carries a heavier weight now more than in years past. Pick up the phone, turn on video chat, or schedule a Zoom call with loved ones. Even though you may be celebrating apart this year, there are lots of creative ways to connect with those you care about.
Crafting new, healthy holiday traditions will help everyone stay balanced and positive. After a hearty meal, bundle up and go for a walk or have a family sweat session––kid-friendly yoga, a relay race outside, ultimate vacuuming. Give back by hand delivering thank-you letters to neighbors and important people in your life (socially distanced of course).
View this post on Instagram
Family traditions help to ground us and foster a feeling of togetherness. Whether it's passed down through generations or something that's all your own, focus on festive traditions you can introduce this holiday season.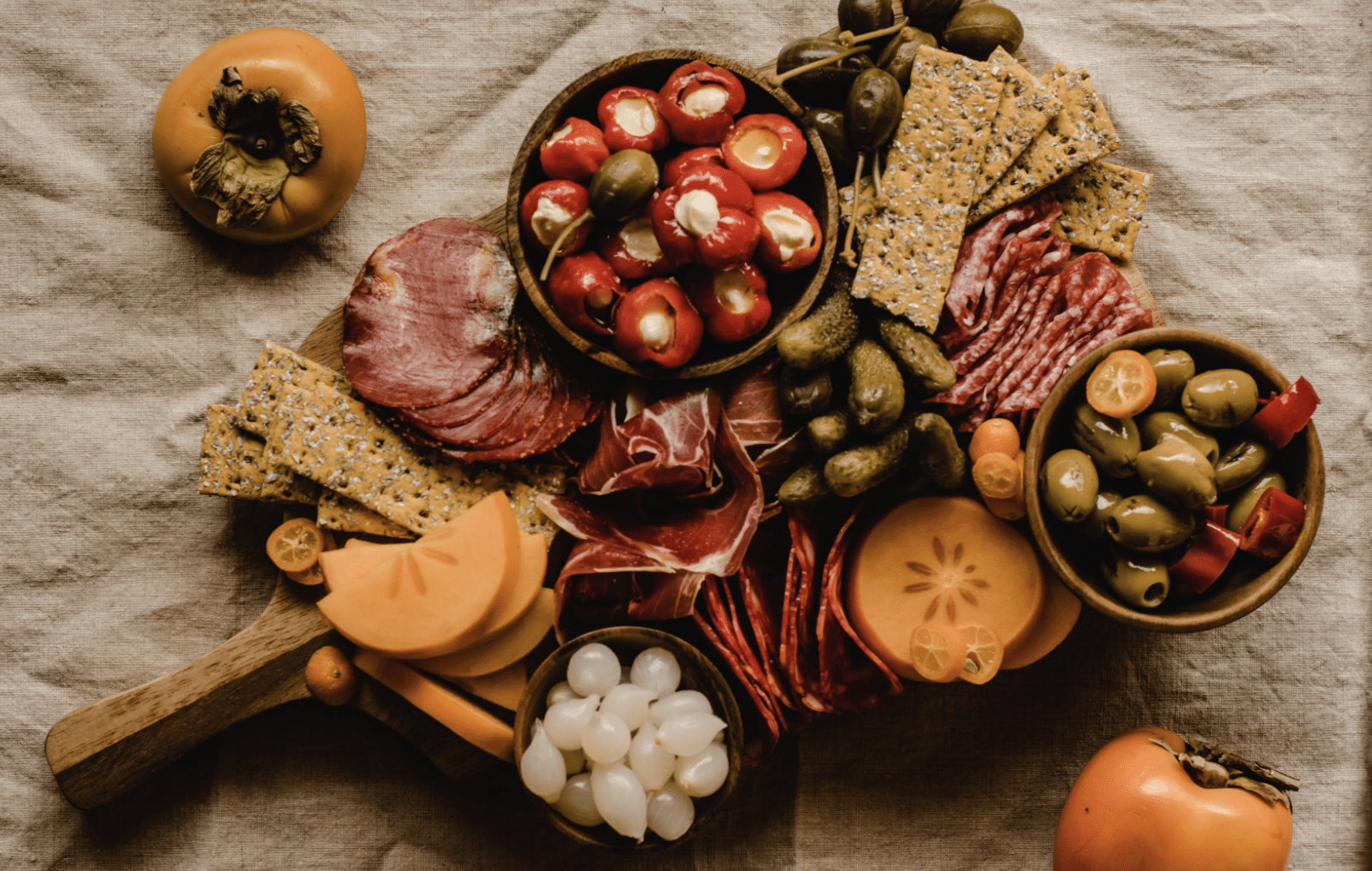 Savor the Magic  
The holiday season can be a balancing act and, sometimes, things go awry. Baking, decorating, and entertaining can feel overwhelming at times, so try not to exhaust yourself. Take a moment to relax, and don't fret if you need to adjust some holiday plans. Avoid situations that make you feel stressed. Make time for meditation and mindfulness. And remember, time spent with your family—no matter what it looks like this year—will be what you cherish the most.