Not Your Average Facial Oil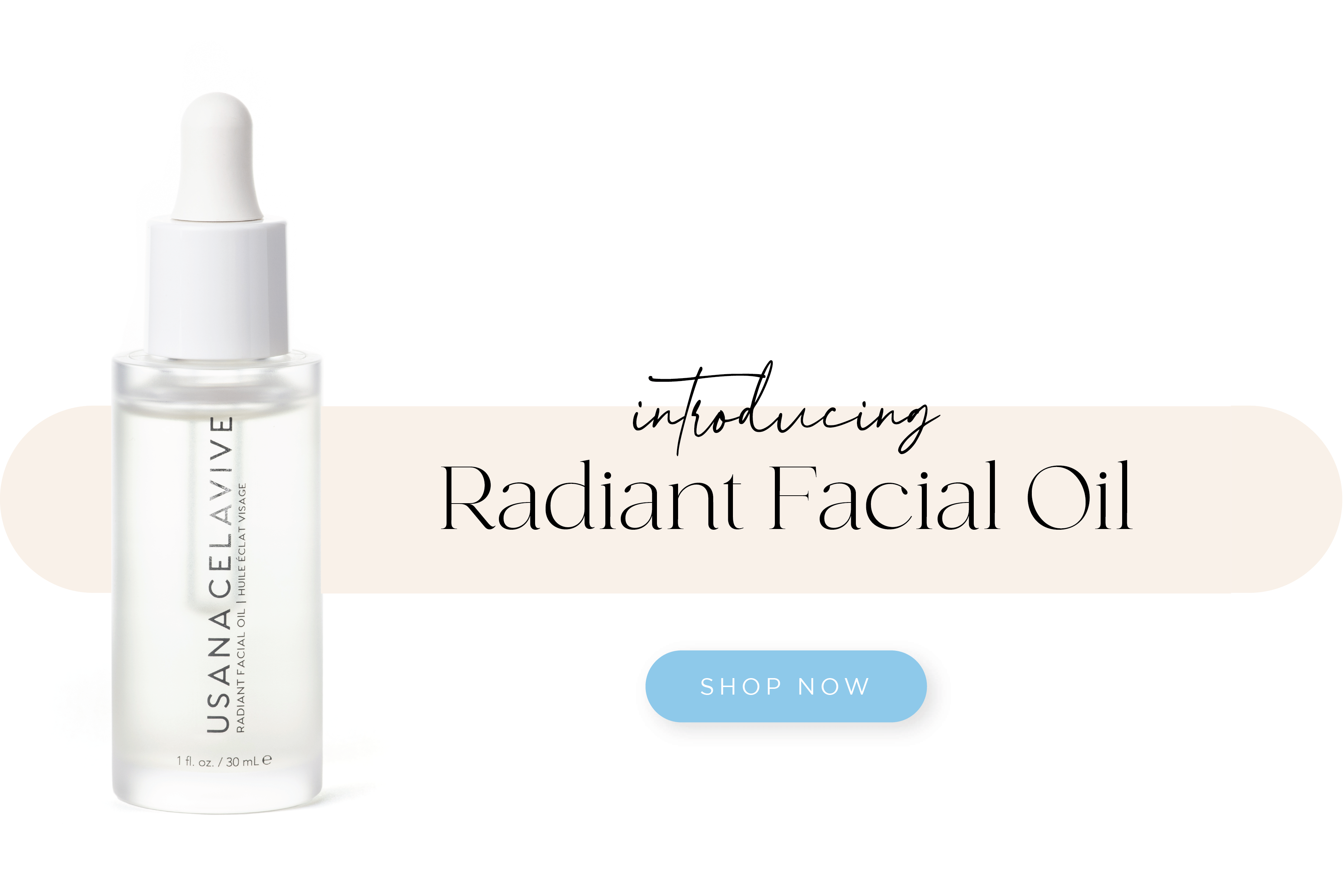 Celavive's new Radiant Facial Oil has our skincare squad obsessed.
What's all the hype about? Facial oils are hydrating, multipurpose oils that luxuriously rehydrate your skin. For oil newbies or die-hard fans alike, the super botanical boost from our new Radiant Facial Oil will have you oil obsessed. From its glamorous glass bottle to its deep moisture benefits, Radiant Facial Oil elevates your skincare routine to enhance your natural glow.
Facial oil can be applied in various steps in your skincare routine, making it a multifunction icon. You can even add it to give a highlighting boost to different areas of your face. It's important to rehydrate your skin to keep it healthy-looking and replace the natural moisture and oils your environment can strip away. While adding more oil to an oily skin type may have you skeptical, rest assured the ingredients in high-quality facial oils are hand selected for their exceptional, skin-loving benefits.
What Makes Radiant Facial Oil Iconic?
New Celavive Technology­—Our new facial oil is powered by new Cell-Signalling active ingredients like soline and chloroplast—a dynamic scientific duo. This unique combination moisturizes and soothes dry skin, while its retinol-like effect lessens the appearance of fine lines and wrinkles, without irritation. Paired with new Celavive technology, these ingredients can help improve hydration and provide a beautiful-looking complexion—all with a few drops of oil.
Botanical Oils—Like the rest of Celavive's skincare regimen, this iridescent bottle contains no parabens, sulfates, or harsh chemicals. Ingredients are naturally derived, botanical-based oils.
Sunflower seed, borage, jojoba, coconut, argan, pomegranate seed, bitter apricot, and rose hip oil make USANA's Radiant Facial Oil a standout in skincare. They provide ultra hydration for all skin types—especially dry and sensitive—and include extra skin-nurturing benefits like antioxidants, fatty acids, anti-pollution defenses, amino acids, essential minerals, and more.
Strengthened Skin Barrier—Your skin loses moisture daily from environmental stripping, weather, pollution, and sun exposure. Radiant Facial Oil helps strengthen your skin's natural lipid barrier to lock moisture in and help skin stay healthy-looking and glowing.
Versatile Application—Radiant Facial Oil elevates your glow by highlighting what you love most about your complexion. The best part, you customize how facial oil fits into your skincare regimen.
Apply it by itself before moisturizing. Add it to your moisturizer. Switch things up and mix a few drops into your serums. Or use it as your final product for a smooth makeup application. Find what works best for you.
Multi-Use Tips­—After applying Radiant Facial Oil, run the residual product through the ends of your hair for some extra smoothing action. Add a few drops to your favorite body moisturizer for boosted hydration. Our facial oil even compliments dermaplaning (using an exfoliating blade to skim dead skin cells and hair from your face) and will leave your skin incredibly soft and hydrated.
Spoil yourself and purchase a bottle of Radiant Facial Oil today.
View this post on Instagram
How to Apply Radiant Facial Oil
Apply Radiant Facial Oil alone, or combine with other moisturizers or serums in your regimen.
Massage 3­–5 drops of oil gently onto face, neck, and decolletage.
Follow with Celavive moisturizer.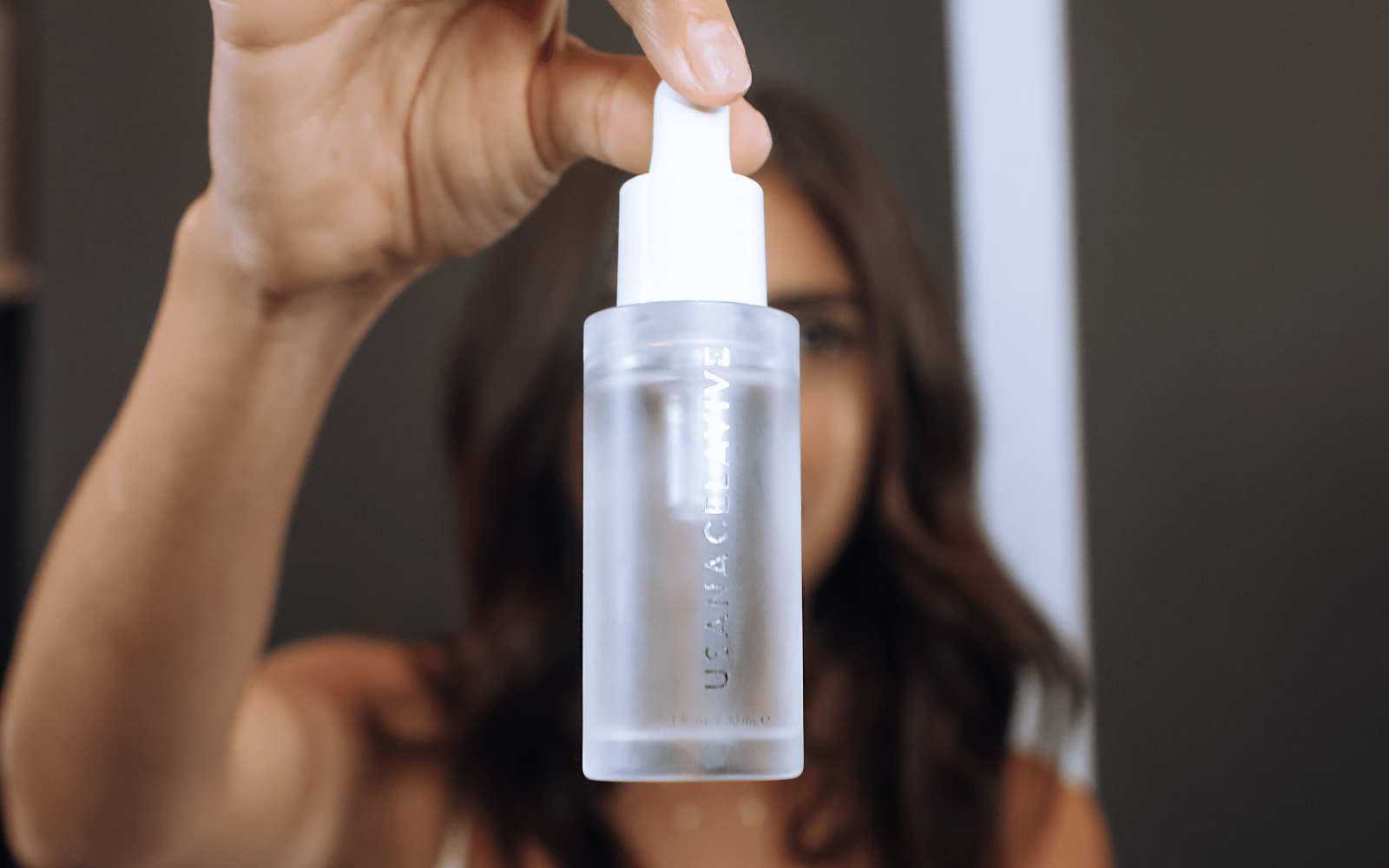 Elevate Your Glow, Your Way
Your skin is unique, and your Celavive experience should be, too. Experiment with product combinations, and melt into some luxurious personal time, as you discover your own reasons to love Radiant Facial Oil. Trust us—it will change your skincare game forever.