Ashley Lin: Lessons for On and Off the Ice
Growing up can be tough. School is filled with stress and pressure, your future is as uncertain as ever, and nearly every day you experience something new and unexpected. For a young person becoming an adult, life can feel like you're skating on the thinnest of ice.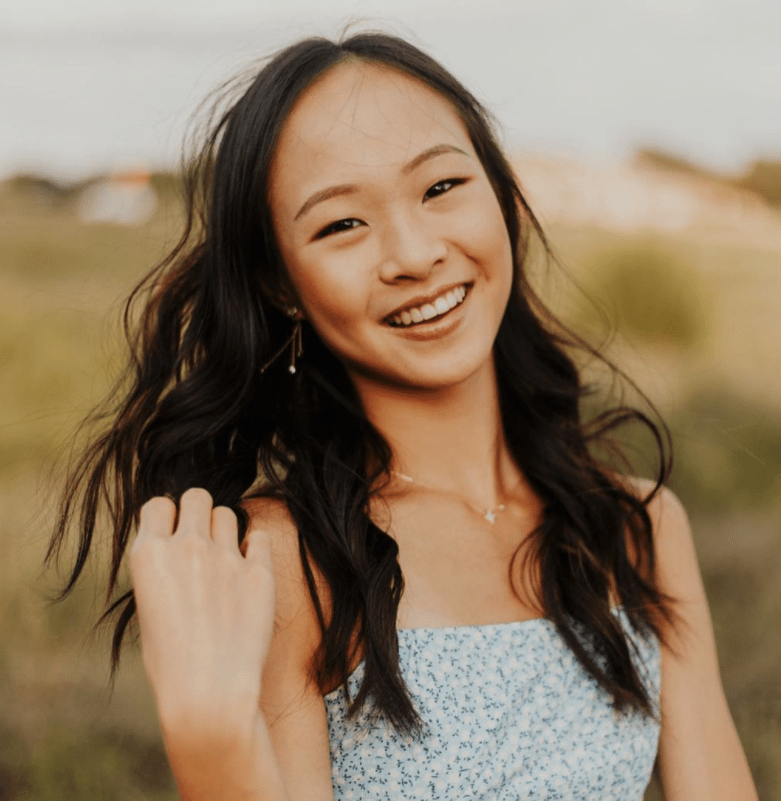 Now, imagine you're doing all this while actually skating on ice. You've just stepped into Ashley Lin's world. She's competed internationally, won several awards, and is a promising hopeful for the Beijing Winter Olympics. And did we mention she only barely graduated from high school?
Not only is Ashley one of USANA's youngest sponsored athletes, but she's also a talented performer filled with creativity, energy, and optimism. Being both an internationally recognized skater and an everyday teenager has been a challenging way for her to grow up. But she's succeeded by focusing on her mental health and finding positive ways to manage stress and uncertainty.
For anyone who's having a hard time growing up (actual adults included), Ashley's story is beyond impressive; it's inspiring.
First Steps on the Ice
When Ashley was five years old, her father and brother would often skate at the local ice rink. She would tag along—just for fun of course. Turned out she really enjoyed skating. Plus, she was pretty good at it. So her mother enrolled her in group lessons, and soon after her teacher encouraged her to take private classes. Again, just for fun.
"I really enjoyed the sensation of gliding across the ice," she says matter-of-factly. "And I've always loved to try new things. So I was eager to learn and become better." Only a few years later, when Ashley was 10, she skated at her first major competition—U.S. Nationals—surrounded by much older competitors. "I couldn't believe I had made it so far," she says. "In fact, I made a bet with my mother that if I made it to nationals she would get me a puppy. I did, and now I have a cute dog, too."
From this time on, Ashley decided to stick to figure skating competitively to see where her skills and optimism would take her.
Schoolwork, Skating, and Soul-Searching
As Ashley continued to hone her figure skating skills, she competed in five U.S. National competitions, winning a variety of medals. She also traveled for several international competitions in Slovenia, Latvia, Germany, and more. "So far, I think I've done very well," she says with a humble chuckle. "It has certainly been an adventure for me and my family."
And yet while all this was going on, she was still in school taking tests and doing homework. "I was in middle and high school even while I was competing," she says. "But I actually ended up finishing online because I had so many absences from travel. Early on, it was very stressful trying to balance everything."
But after developing some good habits (and making up a lot of missed assignments), Ashley learned how to bring some balance into her life. And she's willing to share her secrets. "Definitely don't procrastinate," she says. "Be proactive, stay on top of what you need to do, and go to your teachers for advice or help. This can alleviate stress before it really hits you."
Impressions on the Ice
Figure skating is a different kind of sport. Skaters plan, practice, and perform their own unique jumps, spins, and transitions to impress a panel of judges. They go out onto the ice alone with all eyes on them. It's as much a contest of creativity and showmanship as it is one of athleticism and grace.
"Skating in front of the judges and crowd brings on a lot of nerves," she says. "But right before a performance, I try to focus on what I know I'm capable of doing. And when I'm out on the ice, I skate for the judges as I would during a normal practice. Success really depends on preparation and being in the right mindset."
Talking with Ashley, it's clear she approaches her competitions with optimism and creativity. So it's no wonder she has seen such success. She has a love for music and dance, as well as skating. And her passion translates into smiles and spins on the ice.
"You're expected to tell a story while achieving the technical aspects of each move," she says. "I love doing difficult moves because they impress the crowd the most. And I really love putting on an exciting performance."
Smashing Through Mental Blocks
Every day for practice, Ashley has already stretched and is skating by 8:30 a.m. During lunch, she rests and works on school assignments. Most of her afternoon focuses on muscle conditioning and endurance. Figure skating takes a high level of flexibility, as well as leg and core strength. A skater needs to be strong off the ice before they take their technique into the rink.
"It's all pretty routine at this point," she says. "But I still love skating. I love the feeling of the wind when I move fast. When I skate, I only think about the moment and nothing else." Even with her practice and dedication, problems can still find a way to crack her confidence. Figure skating is a dangerous sport and Ashley has suffered ankle injuries from rough landings and repetitive impacts.
Her positive mindset is often clouded by what she calls mental blocks. "You're constantly under pressure to do your absolute best," she says. "And sometimes the stress can really get to me. Sometimes when I'm about to do a jump, something holds me back. I suddenly lose confidence in myself and what I know I can do."
As a way to help overcome these mental blocks, Ashley has a list of positive affirmations she tells herself when her confidence wavers—statements like "I can do this" or "I am strong enough." "When I hit a mental block, I do my best to calm myself down," she says. "Most times, I only need to relax and remember I'm capable of pulling off my routine. Talking with my friends and family when I'm stressed has also helped."
What's Next? The Olympics, of Course
Ready to study her way through college, she's already planning to major in business or finance. But Ashley has taken a short break to focus on her next big goal—competing in the Winter Olympics in February.
Her parents were born in China and she's visited the country herself many times. Because of her cultural and familial ties, Ashley's decided to join the Chinese National team. "I'm feeling very confident about going to the Olympics," she says. "I'm training hard and I really want to represent the country my family is from. The pandemic put a lot of my goals on hold, but I feel like now I'm moving forward and making the best of the situation."
She's already begun to train with the Chinese National team, but her next performance at the Chinese National Championship will be a major moment in her young career. Ashley's skills, determination, and positive attitude have helped propel her to extraordinary heights.
Growing up can be tough. But with her youthful optimism, willingness to learn, fail, and try again, and her everyday approach to mental and emotional health Ashley's found balance both on and off the ice.
Four Questions with Ashley Lin
What's your favorite USANA product?: I have many, but my absolute favorites are the Dutch Chocolate Nutrimeal and Booster C 600. I also take the USANA SportsPak each day. It's NSF certified and it helps me feel my best.*
Where's your favorite place skating has taken you?: Definitely Thailand. My mom and I stayed there a few extra days and toured the country and I really loved it. The food really has a kick to it. I also liked visiting Austria and Germany; they were both such beautiful countries.
What's your favorite band?: Right now, my favorite is Ariana Grande. I love a lot of her songs. I also really want to go to a Harry Styles concert, but he's so popular it's hard to get tickets.
Where can we follow you?: On Instagram @ashleyslin.
The mentioned athlete is either an Associate or dedicated USANA product user who has received complimentary USANA products and/or compensation for their partnership.
*These statements have not been evaluated by the Food and Drug Administration. These products are not intended to diagnose, treat, cure, or prevent any disease.