2021 Sustainability Recap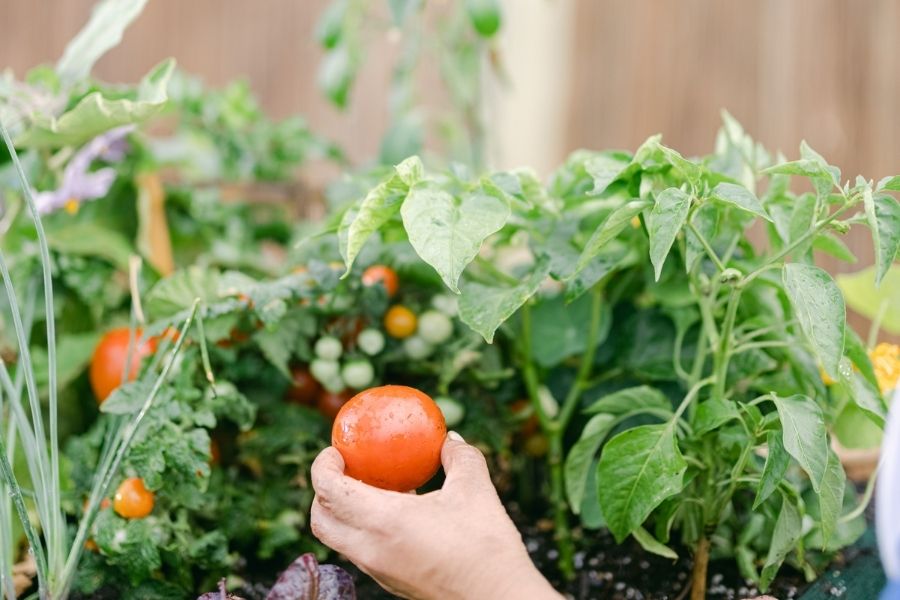 In 2020, we created our first formal sustainability report to help us establish a baseline and guide upcoming sustainability projects for years ahead. USANA has spent the last three decades investing in our people, products, and the planet, but we know we have more work to do. We will continue to push for excellence and integrity in all we do.
Here's a breakdown of our goals for our three areas of focus:
Focus Area
Ambition
Action Plan
Employee Health, Safety, and Well-being
Strive to help our employees achieve physical, mental, and emotional health and well-being
• Provide generous benefits and compensation to employees globally, as well as a flexible and caring environment
• Invest in employee workplace health and safety

Talent Management and Development
Enhance opportunities for internal mobility and collaboration, while providing employees and Associates with tools they need to build a meaningful career
• Invest in technology, learning, and development
Diversity, Equity, and Inclusion
Support a globally inclusive community
• Finalize enterprise-wide diversity, equity, and inclusion goals and strategies by the end of 2021
Community Engagement
Increase the health and wellness of communities in which we operate
• Provide food to at-risk children through the USANA Foundation
• Invest in initiatives that strive to address hunger and nutrition through non-profit partners
Focus Area
Ambition
Action Plan
Waste Management
Reduce our waste to landfill
• Identify additional opportunities to reduce and recycle materials used in our operations
Greenhouse Gas (GHG) Management
Reduce our GHG emissions
• Invest in renewable energy alternatives such as solar power
Sustainable Packaging
Reduce the environmental impact of our packaging across the product's lifecycle
• Increase consumer awareness of recycling options for USANA products
• Transition to 25% post-consumer recycled (PCR) materials for our bottles in markets where there are no regulatory constraints
• Shift to smaller bottles
Focus Area
Ambition
Action Plan
Product Quality and Safety
Bring to market high-quality, science-based products
• Continue to invest in research and development
• Continue to meet high internal standards, which meet or exceed all applicable local laws and widely accepted international regulatory standards, in the development and production of our products globally
Responsible Sourcing
Enhance our sourcing practices in line with our values, goals, and stakeholder expectations
• Hold our suppliers accountable for meeting high internal standards for quality and ethical business practices
Health and Nutrition
Make high-quality products and nutrition accessible to more people
• Make information on healthy lifestyles easily available to consumers
• Seek innovative business strategies to expand access to our products for more people, including those at lower income levels
Now, let's take a closer look at the projects and initiatives around people, planet, and products.
People
Volunteer Hours and First DEI Volunteer Week
Our CEO Kevin Guest challenged USANA employees to go into their communities and volunteer this year. Throughout 2021, USANA employees have done an incredible job volunteering, and as of December, we've have completed more than 1,686 hours of service. That blows away our initial goal of 1,000 hours and equals just over 70 days' worth of hours.
We also kicked off our first-ever Diversity, Equity, and Inclusion (DEI) Volunteer Week this past November. This week was created as an invitation to USANA employees to give back to their community and to people that need it most.
Notable DEI Week Volunteer projects included:
Partnering with the International Rescue Committee (IRC) in Utah: We helped sort storage units full of donations given to 700 refugees who are leaving the humanitarian crisis situation in Afghanistan and relocating to Utah and other states around the country. Refugee families also receive donated appliances and furniture, trauma-informed counseling and psychosocial support, permanent housing assistance, increased case management to support positive integration, family reunification efforts via immigration pathways, local mentors to help them navigate the nuances of living in a new country, employee placement assistance, and identifying added Dari and Pashto interpreters.
Learning about International Day of Persons with Disabilities (IDPD) in Sydney: Despite still being under lockdown, USANA's Australia office all took part in Direct Selling Australia's inclusion webinar for International Day of People with Disabilities. The team's attendance at this webinar was just as valuable as any other form of volunteering because they took the time to learn and spread awareness about people living with disabilities and how to help the community.
Our management team spent a day packing food bags for children in schools around the area at USANA Kid's Eat. Additional employees volunteered at city missions, pride centers, food banks, and various other charities and groups.
5 Years of World Service Week
If the pandemic taught us anything, it's that life can knock us down in a moment's notice.
Fortunately, our USANA family knows what it takes to get back up—each other.
The company gives back year round, but for one week each year we're hyper-focused on making the world better, together. Over the course of seven days—June 14–21—employees and Associates worked side by side to dedicate time, effort, and resources.
This year's projects represented people from across the globe coming together in a massive way.
Standout 2021 service projects include:
Tying 41 fleece blankets to donate to refugees via the Utah-based nonprofit Lifting Hands International
Donating food packs and USANA products to the 1919 Food Bank in Taiwan
Collecting soccer clothing, gear, air pumps, and balls to donate to kids in Cajica, Cundinamarca Colombia as well as a small soccer academy in Bogota, Colombia
Packing 200 USANA survival boxes and distributing them to the Thailand Association of the Blind
Cleaning up, pruning, and beautifying countless parks, playgrounds, and community gardens in various cities
Collecting 14 kg (30 pounds) of community litter, as well as donating €7,500 (nearly US $9,000) in Frankfurt, Germany to One Earth-One Ocean, a group dedicated to purging the planet's waters of plastic waste, oil, and chemicals
Providing grocery packs of food to the homeless in metro-Manila
With the USANA Foundation leading the charge, our 5th annual World Service Week made an impact all around the globe.
Building Garden Towers: Food for Small Spaces
A Garden Tower is a standing garden held between an open mesh bag, and we've planted 1/3 of our goal of 30,000 towers by the end of 2022. One tower uses 30% less water than traditional gardening practices. While this is significant at any time, it could mean the difference between crops surviving or dying in different regions. Plus, the towers themselves are environmentally friendly and recyclable.
There are now thriving Garden Towers in various communities in Kenya, Mexico, and Utah providing life skills and food security while keeping the environmental impact close to neutral. This remarkably simple invention helps families take control of their livelihoods—producing up to eight meals a week for years to come.
Planet
Less Plastic for a Happier Earth
This past year, USANA joined Utah's Sustainable Business Coalition, pledging to reduce plastic waste for a better, cleaner environment. The coalition drives eco-friendly practices in the workplace to help employees change the way they recycle at work, and hopefully, at home. We're also committed to driving sustainable business practices by investing in initiatives to make our Earth a better place.
It's a goal we're achieving in new, exciting ways: a bottle refresh, recyclable shipping fill, ditching plastic water bottles, and new will call bags.
Looking Good: Bottle Refresh
Last year, we announced a bottle refresh campaign to better our carbon footprint and waste creation—and it's well underway. Products in select countries have already been phased over to new, more conscious packaging.
Smaller bottles are made with 25% post-consumer recycled (PCR) material to reduce the amount of plastic used. And new labels have instructions to help customers properly recycle. Label and bottle updates are made in a sustainable, environmentally friendly way—staggered, and based on label runout dates so nothing goes to waste.
Updated bottles are released as current stock runs out and as shipping strategies make sense. This avoids an excess of waste in our effort to make an eco-responsible change. So, if your favorite USANA bottles don't look different yet, they're coming.
Reminder: USANA's plastic bottles have always been recyclable. Simply remove the outer label before placing in the recycle bin. Be sure to check your local recycling rules and regulations before disposing.
Goodbye Plastic, Hello HexaFilä*
Sustainable, eco-friendly shipping solutions are top of mind for our employees—and customers have been asking the same through the Customer Listening Program. We're happily making the switch from the current plastic bubble void fill to HexaFil biodegradable filler. It's both recycled and recyclable, making it a popular choice for shipping filler around the world.
Woah, Water Bottle Waste
In an effort to further reduce plastic waste, we're encouraging all employees to use reusable, multi-use water bottles to stay hydrated in the office. Plastic water bottles contribute to two million tons of plastic waste in the U.S. each year—and that's just too much.
Reuse at Will Call
This spring, we announced USANA will call is committed to switch plastic bags for something more eco-friendly for all employees and customers—reusable USANA tote bags.
Add a tote to your next will call order to show how you #LiveUSANA and go green. Bring your bag to pick up will call orders, hit the farmer's market, or use it for your weekly grocery shopping.
Products

Holiday Conscious Consumers
This year's Holiday Gift Guide was a major paper-saving effort. With various languages in each country, we created 28 market-specific gift guides. Rather than printing each beautifully designed page, we opted for a digital, interactive version. Not only did this give us the opportunity to include quick shop links and an easy-to-screenshot version, it also saved tons of paper—literally. Combining the size of the guide, printing, and how many downloads we've tracked, going digital for our 2021 Holiday Gift Guide has saved almost 400,000 pages of paper, and counting. Plus, because any USANA customer can access the Gift Guide digitally, we've eliminated our shipping carbon footprint for boxes of bound catalogs to 14 countries.
Sustainable Gifting Upgrade
The holiday season is almost wrapped up, but you still have smaller celebrations to look forward to. Conventional gift wrap is beautiful, but it creates nearly four million tons of trash each year.
Try these fun and eco-friendly ways to personalize your presents.
Rethink wrapping by saving your boxes or packaging
Choose recycled gift wrap, cards, or décor whenever it's an option
Gather your kids, grab some markers, and upcycle paper grocery sacks with celebratory flair
Wrap gifts in recycled newspaper
Reuse tissue paper, bows, and bags from past celebrations
Upcycle or rehome secondhand gifts
Repurpose fallen tree sprigs, foliage, or flowers as package accents
Buy reusable wrapping bags or get crafty and sew your own
Gift an experience instead of something you have to wrap up
Remember, it's the thought that counts when it comes to gifting. Being a conscious example to whoever receives your gift gives it a little something extra.
New 2022 Opportunities
At USANA, our approach to sustainability is defined as the process in which we meet the needs of today without compromising the needs of the future. We strive to create the healthiest family on earth by empowering the individual and embracing our diversity. We understand that healthy bodies need a healthy planet to thrive. We eagerly accept the duties of environmental stewardship, sustainable packaging, and responsible sourcing.
Community is at our core. Each day, we look for ways to be better listeners and positively collaborate with our communities. We always strive to improve the well-being of each individual, person, and place we impact.
By committing to social and environmental responsibilities, we place greater value in our planet, our people, and our business. USANA believes in a brighter future, and we are dedicated to making even more of a positive difference in 2022. Check back for our official 2021 report this spring.