The Origin of the Garden Towers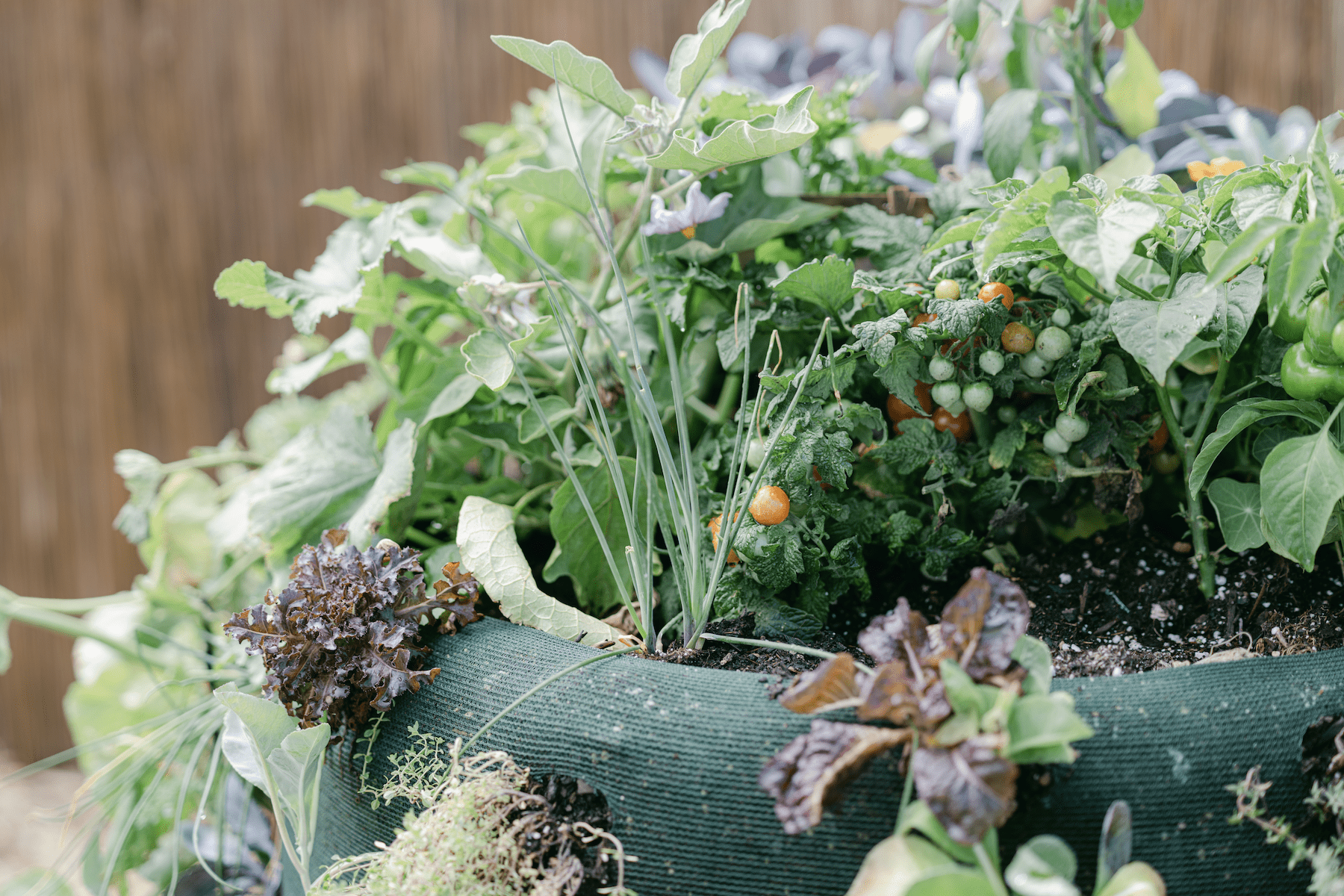 Across 13 countries, 20,000 Garden Towers stand tall as thriving sources of fresh food for individuals and communities. These towers have a profound impact on the USANA Foundation's mission to develop networks of communities built on long-lasting, sustainable, and nutritious food.
But where did this project begin?
Humble Beginnings
In 2019, the Foundation partnered with 100 Humanitarians—a US non-profit operating in Kenya—to search for sustainable food solutions. After presenting their experimental mesh fabric for their micro gardens, USANA provided 100 Humanitarians with seed money to begin working on the project. And after stumbling across a small company designing small garden bags for hobby-based gardeners, a new solution to solve hunger became a possibility.
After spending three years perfecting the design, the Garden Tower was created. The pilot program brought 100 towers to Kenya with the support from 100 Humanitarians to ensure success. Today, the Foundation is funding around 10,000 towers in 12 cities across Kenya.
View this post on Instagram
What is a Garden Tower?
Designed to maximize space, these vertical gardens hold up to 120 plants ranging from smaller produce like lettuce, tomatoes, and peppers, to large ones like watermelon and squash. Using 30% less water than traditional gardens, these towers can provide five or more meals a week for a family of six and allow for communities to support each other and share harvests.
When these towers are brought to a new community, local leaders and USANA volunteers work hard to teach the necessary skills needed to maintain a thriving tower. The costs of soil, seedlings, and any tools are provided by the Foundation so everyone can focus on their gardens.
With the creation of each Garden Tower comes the promise of a sustainable and reliable source of food for those in need, but it's also provided paying jobs. Many families have sold their excess harvests to pay for their children's school fees or other necessities.
View this post on Instagram
The Foundation also provides work for communities with existing Garden Towers. After being trained to sew and manufacture the towers by hand, the Foundation pays these individuals for their labor. These towers are then distributed locally to continue to build this sustainable food network.
"While we've touched dozens of communities with reliable sources of food, we've also promoted self-reliance and confidence," says President of the USANA Foundation Brian Paul.
The Foundation is always looking for different parts of the world where Garden Towers can thrive. And our associates across the globe have played an important role in this process by connecting partners in need to the Foundation. "We look for areas that are in desperate need, but also have the capacity to nurture a garden," says Brian. "We also have to find local partners we can rely on to execute our strategies and volunteer their time and money to help these communities succeed."
While Garden Towers may have humble beginnings, their impact is immeasurable and continues to reach new communities and change lives every day.
Be a part of the solution to solve hunger by donating a Garden Tower to a family in need.