Is Your Home Still Healthy? Fall is a Great Time to Get Re-energized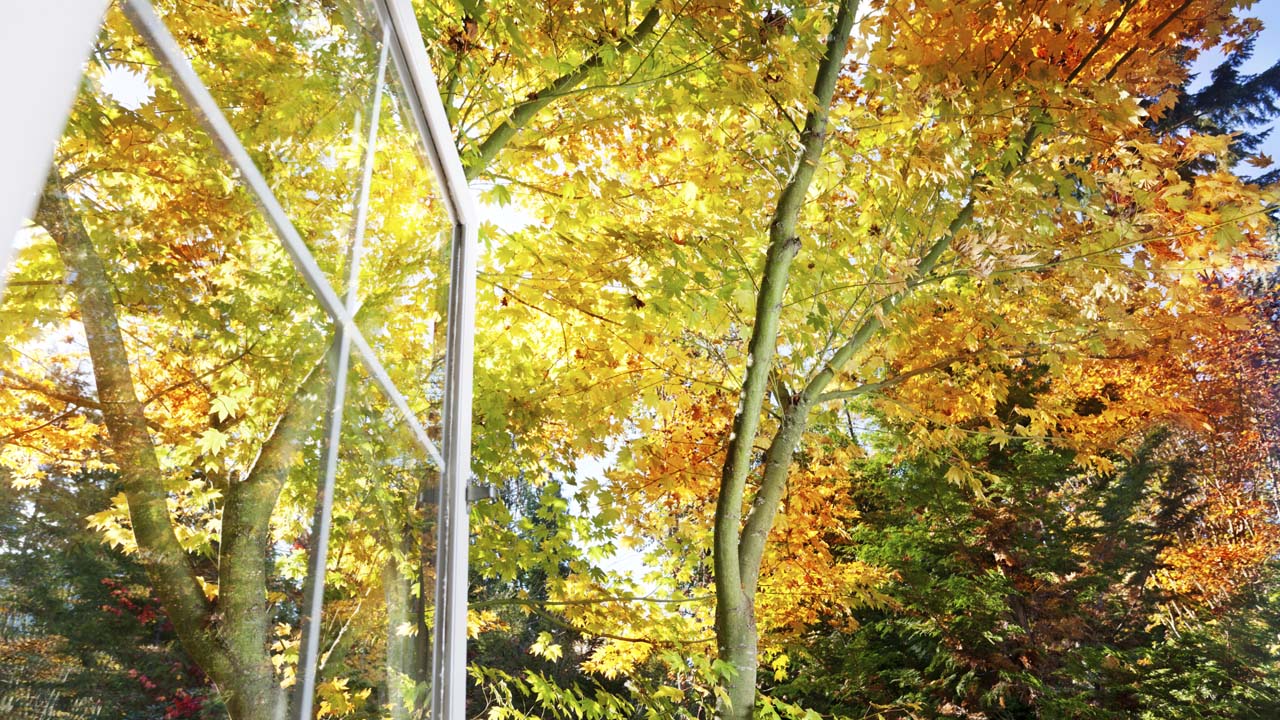 It's that time of year again, when the weather starts to cool off and the summer heat finally starts to subside. This is one of my favorite times of year, and it also just happens to be when putting some of The Healthy Home tips into place are the easiest. One of the simplest things you can do to help keep your home healthy is to just open your windows. And what better time to do so than when there's a wonderful fall breeze? Let the clean air flow through your house and help get rid of any toxins left lingering in the air.
Here are a couple of other tips that can help you lead a healthier life with a healthier home:
Wear gloves. Dr. Wentz and I are thrilled Dr. Mehmet Oz is sharing our "Wear Gloves" video on his website.
Whenever you wash your sheets, open your windows and leave your mattress exposed in order to allow your bed to off-gas for the day.
There's nothing better than a warm bath on a cool fall night. Major plus: your body's natural drop in temperature afterward will help you fall asleep.
Don't use antiperspirants (which contain aluminum) during cooler months or on weekends when it doesn't matter if you sweat a little. Try a deodorant instead.
During the beginning of cold season, give your immune system a boost with the beneficial bacteria found in a probiotic supplement. Just be sure to look for a product that contains "live and active" cultures.
Now is a great time for many different types of fresh produce. Get your produce in a rainbow of colors, as this will help you maintain a low-glycemic, nutrient-rich diet. The deeper the color, the better.
Don't forget to drink as much water during the colder months as you did during the summer months.
Fall is the perfect time for a hike or to spend time outside with the family. Set aside a block of time each day when you're technology-free and get plugged in to the real world instead.
These are just a few tips to help you enjoy the fall months in a happier and healthier environment. Remember, just a few small steps can help you and your family lead a healthier life. For more great tips, pick up your copy of the New York Times best-seller The Healthy Home.
We're proud to bring you the freshest content on the web! Follow USANA on Twitter, like our USANA Facebook page and enjoy the latest videos on the official USANA YouTube channel.

Learn what USANA is doing to make the world a better place.
Discover what USANA products can do to boost your health today by taking this brief online Health Assessment.
https://whatsupusana.com/wp-content/uploads/2012/09/OpenWindowFall.jpg
720
1280
Dave Wentz
http://whatsupusana.com/wp-content/uploads/2019/11/USANA_Logo_Black.png
Dave Wentz
2012-09-12 07:40:12
2017-03-10 10:26:37
Is Your Home Still Healthy? Fall is a Great Time to Get Re-energized