Ask the CEO: What's Your Favorite Piece of Advice From The Healthy Home?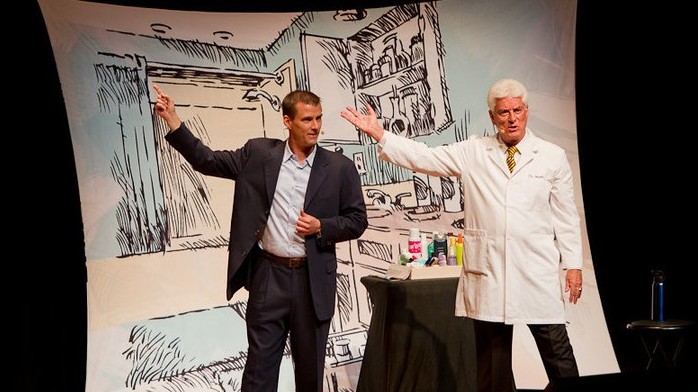 Have you ever had a question that you've wanted to ask the CEO of USANA? Well, now is your chance! I'll be answering your questions once a month right here on What's Up, USANA? Ask your question in the comment section, and your question might just get answered next month!
Question: What's your favorite piece of advice from The Healthy Home?
Answer: It's hard to say what my favorite piece of advice is; the book is filled with practical suggestions to help you live a happier and healthier life. The Healthy Home contains great advice that you can start implementing in your own life right away, and there is something in every chapter that will resonate with readers on an individual level. That being said, here are a few of my favorites:
Use toothpaste without fluoride and deodorants instead of antiperspirants to avoid aluminum.
Eating fruits and vegetables that span the colors of the rainbow will help you maintain a low-glycemic, nutrient-rich diet. The deeper the color the better.
If you can't afford a reverse osmosis system under your kitchen sink, use a pitcher with an activated carbon filter to reduce contaminants in your water. Although it won't filter out all pollutants, it's a good start at a low cost.
Open your windows – often.
And my absolute favorite: If you won't stop cleaning with toxic chemicals that you wouldn't eat, at least wear gloves and open said window!
Our very own USANA Studios helped me out by compiling some of my favorite ideas from The Healthy Home into an amazing video. So with this video, if I could offer only one piece of advice, it would be: wear gloves.
[youtube]http://youtu.be/hWWrKRYNaHU[/youtube]
*Do you have a question for Dave? Ask! Post a comment asking Dave your question, and once a month, he'll post a blog answering those questions!
We're proud to bring you the freshest content on the web! Follow USANA on Twitter, like our USANA Facebook page and enjoy the latest videos on the official USANA YouTube channel.

Learn what USANA is doing to make the world a better place.
The future of personalized health and nutrition is now available with USANA's True Health Assessment.
https://whatsupusana.com/wp-content/uploads/2013/03/206739_213931201965781_3804888_n-e1362523374419.jpg
392
698
Dave Wentz
http://whatsupusana.com/wp-content/uploads/2019/11/USANA_Logo_Black.png
Dave Wentz
2013-03-22 07:55:33
2017-03-10 10:26:25
Ask the CEO: What's Your Favorite Piece of Advice From The Healthy Home?