Clean Eating 101: Setting Up for Success
It's the start of the New Year and many people are striving to make healthy food choices and adopt a healthier lifestyle. But we can easily fall short due to time restraints, hectic schedules and lack of planning. As health professionals, we want to share some strategies including preparing fast healthy meals. All this will help you eat clean.
The Quick Prep Solution for Cleaning Eating
If you are willing to set aside a couple hours per week for preparation, you can have a fridge, freezer and pantry stocked with quick, ready-to-assemble meals for your entire family.
Shop once a week, prep twice!
Choose two cook days per week, such as Sunday and Wednesday evenings.
Step 1: Cook two to four protein sources you can use in meals over the next few days.
Amounts prepared will depend on family size. Store in airtight containers and place in the fridge for quick meals. Some great choices are fish, chicken breasts, extra lean ground beef or turkey, tofu, beans, and lentils. Store in airtight containers and place in the fridge for upcoming quick prep mix and match meals.
Step 2: Chop or slice fresh, cleaned vegetables. Place in airtight containers. Also consider preparing a large fresh salad. Try spinach and a variety of mixed greens. (Greens remain fresh and crisp if you add vegetables such as cucumbers, tomatoes, and zucchini just before serving).
Step 3: Prepare salsas, spreads and healthy dressings for the upcoming week using fresh herbs. Check out the Low-glycemic Meals E-Book for great low GI recipes.
You are now ready to assemble healthy meals for the week.
Fridge & Freezer Prep
Your fridge is now stocked with ready to use vegetables, healthy proteins and condiments. Complete your fridge prep by having an assortment of fruit, dairy products, eggs, healthy oils (flaxseed oil), and home-made or commercial condiments.
Your freezer should contain bags of frozen fruit and vegetables, good quality protein sources, and ice for your Nutrimeal or My Smart Shake Smoothies.
Pantry 
Your pantry should only be stocked with items that are low-glycemic, such as dried or canned legumes, slow cook oats, canned fish, salsas, tomato sauce and healthier condiments ( see additional sheet I sent) I have a complete label reading handout but perhaps we should save that for another blog. If your pantry has left over "goodies" from the holidays, this is the time to start fresh and remove temptation!
For more information on the Quick Prep Method, Recipes and Tips for an on-going healthy lifestyle, go to the resources page at lowgimeals.com
Here is how simple your next meal can be!
Quick Prep Spicy Pineapple Chicken
Hawaiian Aloha Shake Recipe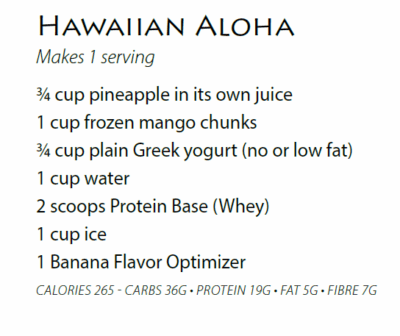 About the Authors
Registered Dietitian Laura Kalina, and Certified Personal Trainer Cheryl Christian, through their company "Low GI Meals", have made it their goal to improve the quality of life for many.  They are international lifestyle coaches, authors, and professional speakers on healthy eating and active living.  Their easy to understand and practical approach along with information that can actually be used in daily living and has led to an increased level of health and enjoyment of life for many of their clients.  Together, they have developed numerous resources including the International Best Seller Low-Glycemic Meals In Minutes, Market to Table Shopping Tour Video, and an on-line resource Low GI Challenge for individuals and families.

https://whatsupusana.com/wp-content/uploads/2018/01/katie-smith-104748.jpg
1200
1200
USANA Health Sciences
http://whatsupusana.com/wp-content/uploads/2019/11/USANA_Logo_Black.png
USANA Health Sciences
2018-01-11 08:00:20
2018-09-24 15:33:05
Clean Eating 101: Setting Up for Success