Healthy Shopping: How to Read a Food Label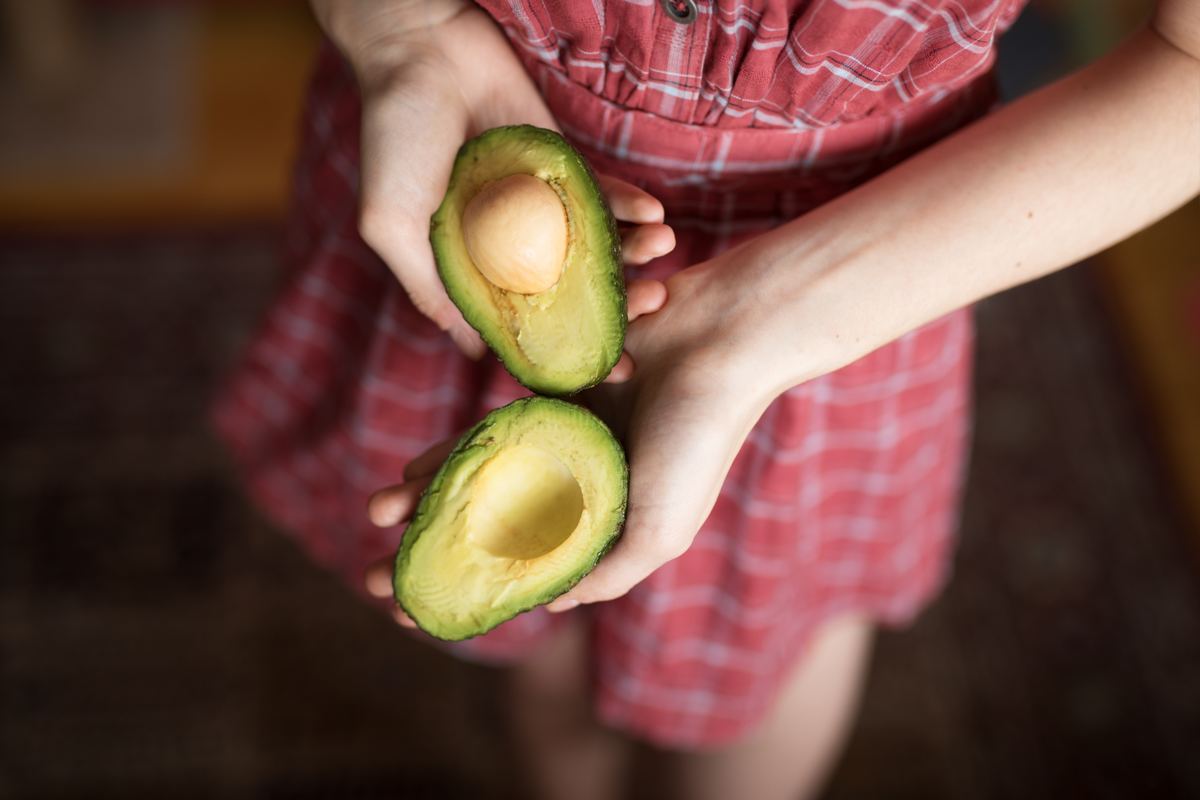 As consumers, we are constantly bombarded with marketing ploys advertising 'healthy' foods.
Unfortunately, we cannot always trust the health claims on the front of a package to accurately reflect the overall nutritional quality of the food. You get the real dirt on a product by looking past the health claims and reading the Nutrition Facts Table and the Ingredients List. All packaged foods are required to have both. Read on to learn how to read a food label.
In my experience, many people read nutrition labels, but often do not know really know what they are looking for. Here are a few tips for choosing healthy foods:
Check the Serving Size
If you know the serving size you can accurately compare foods to make the healthiest choice. Remember serving sizes are not standard. For example, some loaves of bread list the nutrients per 1 slice, while others list per 2 slices. You also need to compare the serving size to the amount you eat. People often eat more than the serving size on the label.

Look for Added Sugars
Many foods that appear healthy such as cereal, granola bars, and fruit-flavored yogurt are high in added sugars. Added sugars do not include the natural sugars in fruit and milk products. 4 grams of sugar equals 1 teaspoon. It is recommended to limit added sugars to 48 grams (12 teaspoons) or less per day. This sounds like a lot of sugar but it adds up fast. One can of pop contains about 10 teaspoons of sugar.
Sugar has many hiding places…
Brown sugar Cane sugar
Corn syrup Dextrose
Fructose Glucose
Lactose Golden sugar
High-fructose corn syrup Honey
Invert sugar Maltodextrin
Molasses Sucrose
Maltose
Watch for Saturated and Trans Fat 
It is important to limit these fats day as they can increase 'bad' cholesterol levels. These fats are mostly found in fatty meats, high-fat dairy products, fried foods, pastries and doughnuts. Your daily intake should be less than 20 grams of saturated and trans fat combined.
Limit Salt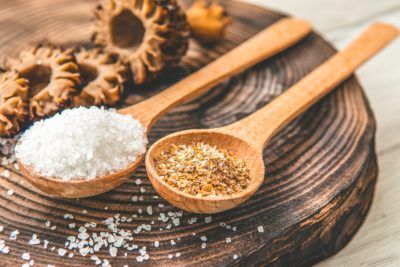 Most packaged or canned foods contain added sodium. It is recommended to limit sodium intake to 1500 milligrams per day. Look for products that state 'no added salt' and rinse canned foods before eating.
Choose High Fiber Foods
Adults should consume 25-38 grams of fiber daily. Look for foods that contain at least 3-4 grams of fiber per serving. (insert photo)
Read the ingredients list
Ingredients are listed by weight. Foods at the top of the list are what the product is primarily made of. Avoid foods that list sugar or hydrogenated oils in the first 3 ingredients.
Final Note
Of course, there are ways to fill your cart with healthy foods without ever looking at a label. If you shop the perimeter of the grocery store and choose only whole foods including fresh fruits and vegetables, whole grains, lean meats and fish, and low fat dairy products your diet will likely be high in fibre and low in added sugars and salts. The packaged and processed foods are mostly in the aisles of the store and this is where label reading is required.
Still curious about healthy shopping? Learn more about healthy snacking here.
About the Authors
Registered Dietitian Laura Kalina, and Certified Personal Trainer Cheryl Christian, through their company "Low GI Meals", have made it their goal to improve the quality of life for many.  They are international lifestyle coaches, authors, and professional speakers on healthy eating and active living.  Their easy to understand and practical approach along with information that can actually be used in daily living and has led to an increased level of health and enjoyment of life for many of their clients.  Together, they have developed numerous resources including the International Best Seller Low-Glycemic Meals In Minutes, Market to Table Shopping Tour Video, and an on-line resource Low GI Challenge for individuals and families.
https://whatsupusana.com/wp-content/uploads/2018/02/thought-catalog-505374.jpg
800
1200
USANA Health Sciences
http://whatsupusana.com/wp-content/uploads/2019/11/USANA_Logo_Black.png
USANA Health Sciences
2018-02-07 11:31:08
2018-02-09 14:23:50
Healthy Shopping: How to Read a Food Label