Kathleen Rockney's "Famous" Convention Travel Tips 2018
Editor's Note: The following was written by USANA Associate, Kathleen Rockney. Kathleen is a Gold Director and she graciously contributes a list of Convention travel tips each year to What's Up, USANA?
This year's convention theme – The Healthiest Family On Earth!
We are WEEKS away from a LIFE- CHANGING convention, so I thought I'd send out my annual convention tips list now, with a few changes since last year! So …
It's time to DUST OFF my annual convention travel tips, and send it out NOW, so you can make some pre-convention clothing, shoes and luggage choices in plenty of time!
From a seasoned "conventioneer" (this will be my 24th consecutive USANA convention), the following is a list that I've compiled over time to help you prepare and pack for the International USANA Convention in August…
First … four sets of websites to access
 The Hub Our convention info is in the Hub, under "Contests & Events" and then "International Convention". It includes general agenda, speakers, travel information and hotel reservations. We will also get more detailed information via the USANA Events smartphone app, so download that to your smartphone, iPad, etc., now. It will fill in with information, as we get closer to the event.
2.  TSA – The "refresh your memory liquid rules" section is a must! At this time, we are still only allowed 3.4-ounce (100 ml) liquid/gel bottles in carry-on if we put them all comfortably in one quart-sized clear Ziploc bag per passenger. Your separate prescription medicines, including spare contact lens, can be put in another Ziploc for easy clearing by the agents. And, remember, laptops may remain INSIDE their bags, if the bags comply with TSA guidelines.
3. *BIG HINT* TSA Pre-Check – I strongly advise that you look into this ASAP. By getting a TSA pre-check clearance, you will be able to take the shorter security line through the TSA area of many airports. Please go to that link to see if your departing airport takes applications, and initiate your application now. It could be up to 4 weeks to get your code, if they can't automatically confirm your fingerprints. Once you get your code, add it to your plane reservation before your flight and before you print any boarding passes.
4. Weather Underground – Keep watching the weather reports, so you can be prepared for anything. Mid-August in Salt Lake City can be hot during the day, and chilly at night. A 30 degree swing in temperature is not uncommon.
Airfare and Hotel and Transportation
The week or so before convention, confirm your airfare reservation online. A few days before, it is helpful to confirm your hotel reservation directly with the hotel. They get our hotel reservations from Passkey just days before we arrive, so wait till then to confirm by phone. They will go by name and arrival date, and not the Passkey confirmation number. Also, see if your hotel provides airport-to-hotel shuttle service.
Decide on transportation to your hotel. Xpress Shuttle is an inexpensive downtown hotel shuttle service at the airport, in case your hotel doesn't offer free shuttles. Or 3 of you can share a taxi for the short 15 minute trip to downtown. It's now $10 + tip one way per person for the Xpress shuttle, and about $25 + tip for a taxi, regardless of number of passengers.
*NOTE* – Uber and Lyft are licensed to pick up passengers at the airport, so you can use your app to estimate their fare and request a pickup.
Now for some details: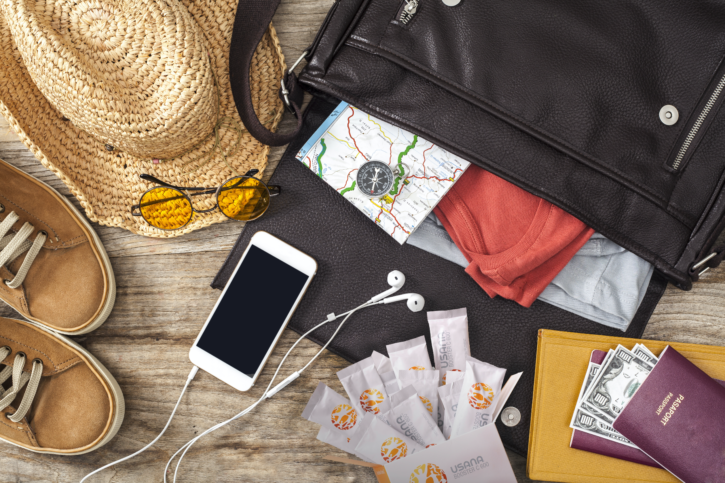 Pack comfortable shoes, definitely more than one pair, because the Salt Palace and Vivent arena are HUGE! (Airline TSA recommends that all shoes be packed on or near the top of your suitcase contents, in case the suitcase needs to be inspected.)
Dress in layers. Always have a sweater or a jacket with you for inside the cool convention center. Have an umbrella as well. I've been caught in a few showers running from the hotel into the Salt Palace or arena.
Again, check Salt Lake City weather the week before you pack, because late August begins a shifting weather pattern in Utah. (And, I mean SHIFTING! Could be very hot, could be cold. Could be BOTH!) See #4 website above to check weather.
Bring an empty small suitcase or large purse or even a collapsible duffle bag or tote for bringing home purchased items in carry-on. Bringing these items home with you on the airplane saves on shipping (check for extra fees for checked in luggage). See #14 below on why you'll want to shop, shop, shop!
NOTE: Most airlines charge for all checked bags, so shipping your goodies might be less expensive. If you do prefer to ship home, a UPS shipping station is now in or near the USANA shopping area in the Salt Palace, and a USPS post office (with free priority mail boxes) is within walking distance
5. If you haven't flown for several years, airline security has been lifted for a few items such as nail clippers, tweezers, eye-glass repair kits, etc., in carry-on. Also, be aware that airports still require that your checked in luggage be unlocked. A good alternative is to purchase a TSA-approved lock. Otherwise, use a strong twist-tie to at least keep your suitcase zippers closed, yet unlocked. I also pack a few extra TSA locks, because sometimes the agents lose or break my approved TSA lock somehow in the clearing process.
6. General attire is smart business casual. Remember that you are representing USANA to the public, as you wear your convention badge. So, kick it up a notch, and leave the jeans or shorts for another time. Dress for success! And, bring your latest rank pin to wear proudly!
Four exceptions to business attire …
Wednesday evening – USANAFest, the opening celebration, is at the outdoor corner of the Vivint Smart Home Arena (VSHA) block, from 6:30-9:30 PM. This year is a "70's" theme! Grab a healthy early supper – hmmm, maybe a USANA MySmart  Protein Shake or Nutrimeal (see #11C below) – to avoid the junk food! This is one night where casual is totally fine – or find some funky 70's items to wear! BTW, if you haven't made airline reservations, make sure you consider at least an early Wednesday arrival, so you're rested for this first networking event.
Thursday night – Our popular "Oscars Style" evening on Thursday night at the arena is about entertainment and recognition! Host to be announced soon. Entertainment will include our "USANA's Got Talent" show. Have a light dinner and dress in your finest. Plan to arrive early at the evening session in party/evening attire, for a red carpet photo. Red carpet starts at 5:30pm. Event starts at 7:00pm. Then migrate to the "After Party" at the Salt Palace at 10:00pm for food and dance!
Friday night – USANA is hosting a USA Team Party, from 7:30pm-10pm at the Marriott at 75 S W Temple (right across from the Salt Palace) and it has a "The Royal Wedding" theme. Light appetizers will be available. Women are encouraged to wear cocktail dresses and their most fun (or funny) fascinator hat!
Saturday morning – Remember to pack your workout clothing and walking/running shoes as this year's 7:00am 5K "Champions for Change" race will again benefit USANA's True Health Foundation! You can pre-register now on the Hub in the Convention section, then pick up your number and commemorative T-shirt at the True Health Foundation booth when you arrive at Convention. Proceeds from your entry fee and any further donations you gather, go to the Foundation. There will also be service projects going on. Ask at their booth!
7. Keep your camera/smartphone with you for that spur-of-the-moment photo op with Dr. Wentz or other leaders. Be sure you bring your camera/phone CHARGER with you as well, to recharge at the hotel. *NEW* – I'm now recommending that you also invest in a purse-sized or pocket-sized battery charger for your phone, so you don't have to search for electrical outlets during training sessions.
8. Bring pens, notebook paper and a flat binder for note-taking – or use your tablet or iPad. Sometimes, USANA provides note paper in their convention booklets, but be prepared just in case they don't. Plan to take LOTS of notes and even journal your experiences, and your feelings in the middle of the experience. There are free smartphone flashlight apps to help you take notes when the lights are down. Just google them first, as some of them are spyware in disguise.
9. Bring a tote bag for your pens, paper, binder, etc., to carry around convention. *HINT* – Also, bring a ribbon or key fob to attach to your tote bag, so you can easily identify yours in a sea of look-alike bags. Again, in some years past, they provided tote bags. But, I remember tossing in that spare tote bag in the years that they DIDN'T provide them. Boy, was I glad I did!
10. Remember your USANA business cards! You'll want to swap as many cards as you can, as you connect with other USANA Associates, corporate leaders and staff.
11. Eating/drinking tip
Buy bottled water for your room once you arrive, and drink lots and lots of water to remain hydrated in Salt Lake City's altitude and dry climate. Some folks pack a portable water pitcher with filter, to filter their hotel water. USANA will set up huge containers of water throughout the Salt Palace for our use. Pack a BPA-free plastic bottle or a glass water bottle so you can also refill at those stations to carry your water around with you.
Bring healthy snacks for your hotel room and for the "hungries" during sessions!
Bring USANA MySmart or Nutrimeal shakes – both to save money and to enjoy a very healthy meal in your hotel room! Our collapsible shake bags (both large size and single-serve size) are PERFECT for packing! Bring your favorite USANA flavor optimizer sticks, if you use them. My husband Bill and I like to pre-mix our favorite combinations of flavors into one gusset bag each (remember to put the scoop inside) and then reinforce its opening with extra masking tape. Or, you can bring the shakes in their original bags with scoops inside, to mix and match as you desire. For packing, we place them inside another gallon-sized Ziploc, just in case of powder leakage.
Bring a shaker-type larger bottle/glass (the shaker-blender bottle sold by USANA is PERFECT!) to mix your shake with hotel ice and your bottled/filtered water. My favorite travel appliance is an electric hand-blender wand/stick from either Braun or Oster, because I prefer the consistency that a blender provides. It works great in crushing hotel room ice and makes a nice, slushy drink. I only have to wash the wand and my glass afterwards. The last several years, USANA also offered a Smoothie booth in the Salt Palace to purchase blended USANA drinks.
Bring a handful of Rev3 lightweight surge packs to add to your mid-morning or mid-afternoon water for that additional healthy "lift"! (If you bring the cans, you'll be swamped by Rev3-starved friends!)
12. Bring your Celavive facial care products! Also bring your Sensé shampoo, conditioner, body lotion, shower gel and hand therapy, to keep your hair/body moisturized in the dry higher altitude. Of course, include your USANA toothpaste as well! (Most of our regular-sized facial products meet the 3.4 oz. or less rule for carry-on. The rest needs to go in checked-in baggage.)
13. Bring your USANA vitamins! Our HealthPak and MyHealthPak offer convenient packing. I put 2 day's worth of vitamins inside my one quart Ziploc bag allowed in carry- on, and pack all my other vitamins in a checked-in piece of luggage. Our vitamin tablets should be fine in carry-on, but CoQuinone, Palmetto Plus and BiOmega might be considered a gel by TSA, so I pack what doesn't fit in my quart Ziploc.
14. Use your breaks – especially Wednesday – to shop, shop, shop at the USANA store in the Salt Palace. The store will have products AND business tools. As new products are announced, there will be more product specials at the USANA store. So, on Wednesday, I do my serious logo merchandise purchasing. And, I do any current product purchasing that I need/want, or that I see is on sale. Throughout the rest of the time, I add purchases as new products or sales tools are introduced. Some folks print out their country's price sheet, so they can compare prices to US dollars.14A: *BIG HINT* – Part of the hold-up of long cash register lines the last few years was caused by people not knowing in which business center leg they wanted to put their purchases. The cashiers were taking time to look up their volumes, recite them to the Associate, wait for the decision of which leg, and then ringing them up. Well, this year, we will RING YOU UP if you don't figure out your volumes and placement choice using your smartphone before you get to check out. Tax receipt tip for USA: Since products that we consume aren't tax deductible, but logo merchandise and business tools are, I separate them out at the cashier and run them as separate orders. That way, I can file the receipts easily as either business or personal expenditures.
15. Cell phones are a godsend at convention. So, before you go, swap cell phone numbers with everyone you know that you might want to contact for lunch or a meeting. Please turn off your phones or put them on vibrate inside all the meetings and seminars. That's just etiquette! And again, remember to pack your CELL PHONE CHARGER, and optimally your portable cell phone charging station. During the sessions, texting and tweeting and Facebooking are encouraged (quietly), to report news immediately and to create a buz. USANA will update their free USANA Events Convention App for smartphones to keep agendas, maps, etc., at our fingertips! Again, download it now, and update it when updates become available!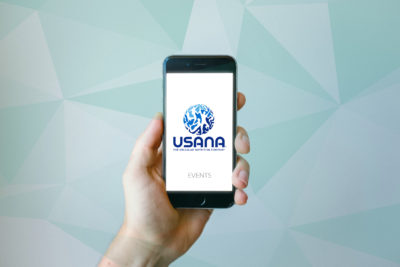 16. Bring your laptop or iPad for your hotel room to correspond with business partners who couldn't make it. Or, if you can't bring it, there are computer kiosks or workstations in some of the hotels, and in the Salt Palace (for a small fee at the Salt Palace). Most hotels have free Wi-Fi, and any nearby Starbucks has free Wi-Fi as well.
17. Carve out time to tour USANA Headquarters. There are FREE home office bus tours all day Wednesday, and then also Friday afternoon/evening and Saturday evening, leaving from the corner of the Salt Palace that faces the Holiday Inn Express. My favorite time is Wednesday before the serious networking and meetings begin.
18. Again, remember to keep all your convention receipts for business expenses: hotel, shuttle/taxi, airfare, all meals and business tool and logo merchandise receipts.
19. Keep a little Kleenex handy. Some of those speakers WILL touch your heart.
And, finally, think of this as YOUR time to absorb, to network, to have fun, to grow! Leave your worries behind and give yourself the best convention experience ever! After all, this is our annual celebration – and it is truly a gift from corporate to us!
– Kathleen Rockney, Gold Director
(Find me on Facebook as  Kathleen Rockney, Nutrition Advisor)
https://whatsupusana.com/wp-content/uploads/2018/07/1D4_4561.jpg
3264
4896
USANA Health Sciences
http://whatsupusana.com/wp-content/uploads/2019/11/USANA_Logo_Black.png
USANA Health Sciences
2018-07-30 11:04:51
2019-05-22 12:41:34
Kathleen Rockney's "Famous" Convention Travel Tips 2018