The Health Benefits of Reading: 3 Reasons to Be a Bookworm
The satisfying crack when you open the spine of a book for the first time. The wonderful smell of ink and parchment. That magical feeling when you curl up to a good novel and let the words whisk you away to another land and time.
Sigh.
September 6 is national Read a Book Day. Which is one of my favorite holidays. It's safe to say I'm a major book geek. In fact, my biggest ambition in life is to live in a sunny house filled to the brim with books. (And if I have a library to rival Belle's from Beauty and the Beast, well, so much the better.)
In a digital world where smartphones, video games, and Netflix command so much of our attention, we often forget the influence and joy books can bring into our lives.
Let's not do that.
In honor of this special book lover's holiday, swap the electronics for a good old-fashioned book.
Here are three reasons you should pick up a book today.
1: Takes Your Vocabulary from Bland to Grand
When was the last time you used a word like "loquacious" or "quixotic" in your vocabulary? It may seem "banal" to learn new words; however, being well-spoken and articulate can actually boost your professional career.
Numerous studies show employees who are well-spoken, well-read, and have knowledge on a variety of topics tend to get promotions quicker over those who have smaller vocabularies and a lack of awareness of what's going on in the world.
So, there you have it. The more you read, the more words you know. And the more words you know, the easier it is to sound like you know it all. (Wink. Wink.)
As an added perk, reading helps strengthen writing skills. This comes in handy for young kids just learning to write their first adorable two-sentence stories, to those nasty college research papers, to the professional emails sent at work.
Mark Your Page and Try Out These Stellar Words
Time to dust off the old noggin. Just for fun, here's a list of some interesting, and rarely used, words you can add to your vocabulary. They're real zingers.
2175_WUU_Reading_shareable_alt

2: It's a Workout for Your Brain, Minus the Sweat
If you think about it, reading books can be compared to going to the gym. Just like swimming laps or dancing will stimulate your cardiovascular system, a good reading workout exercises your brain.
The brain functions similarly to a muscle. For instance, remember your dreamy gym crush who has "quads of the Gods?" They have to actively use and strengthen those muscles in order to keep them looking so good. (Hence why we unfortunately lose muscle tone the minute we quit working out.)
It's the same with your brain. The more you actively stimulate your brain to learn new things (a direct and lovely result from reading), the stronger your brain becomes, sharpening your logic and reasoning skills.
Bonus—some studies show that reading regularly may actually improve memory function as well.
3: Swap Your Rose-Colored Glasses for Reading Glasses
Reading introduces you to new cultures, ideas, places, customs, time periods, and even galaxies! Think of all the knowledge you can gain simply by reading a book.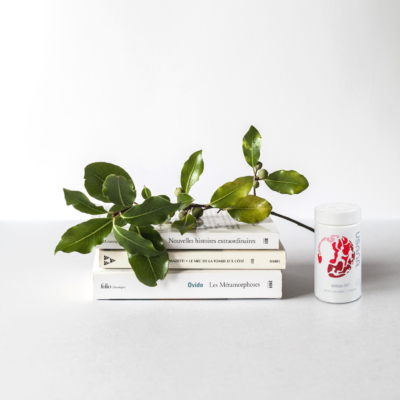 Not only does this make you more interesting to talk to at a party, but it makes you a more well-rounded person.
It can be easy to hole up in our personal corners of the world and see humanity through rose-colored glasses. But the reality is, the world is a big place with endless viewpoints, belief systems, and experiences just waiting to be discovered. (Think of reading as traveling. You get to visit far-away places you may never have heard of before.)
By picking up a book, you may find yourself better understanding people who are very different from you. And the world could certainly use more kind, empathic, and understanding people.
What Our Staff Recommends
Looking for a good read? You're in luck. Since all of us on the Communications Team at USANA are avid readers (really we're all just big nerds with day jobs), it was only too easy to come up with a list of our favorite recommended reads.
The Book Thief, by Markus Zusak
Interpreter of Maladies, by Jhumpa Lahiri
Exit West, by Mohsin Hamid
Quiet, by Susan Cain
Pride and Prejudice, by Jane Austen
Me Talk Pretty One Day, by David Sedaris
Crossing to Safety, by Wallace Stegner
The Snow Child, by Eowyn Ivey
All the Light We Cannot See, by Anthony Doerr
A River Runs Through It, by Norman Maclean
Devil in the White City, by Erik Larsen
The Harry Potter series, by J.K. Rowling
The Little Prince, by Antoine De Saint-Exupéry
Fear and Loathing in Las Vegas, by Hunter S. Thompson
The Rise of Theodore Roosevelt, by Edmund Morris
Natural Born Heroes, Mastering the Lost Secrets of Strength and Endurance: by Christopher McDougall
The Lunar Chronicle series, by Marissa Meyer
Go Get Lost in a Book
Well my friend, it's time to get reading. Grab some Swedish fish and your favorite book. You're about to step through a magical wardrobe, a portal, or a fireplace to have an appropriately bookish adventure.
Happy reading!
What do you love to read? Share in the comments below.
https://whatsupusana.com/wp-content/uploads/2018/08/2175_WUU_Reading_ALTERNATIVE.jpg
3211
4495
Matt Jaggi
http://whatsupusana.com/wp-content/uploads/2019/11/USANA_Logo_Black.png
Matt Jaggi
2018-09-02 06:00:31
2018-09-04 08:51:36
The Health Benefits of Reading: 3 Reasons to Be a Bookworm