Snack Your Way to Instant Energy with Nutrimeal

Reenergize Your Snacking Hour
It's time for a vacation. As you pack for long drives, plan extended overnight camping trips, or set out for an adventurous day at the beach, museum, or your favorite getaway destination, plan ahead for simple, on-the-go nutrition.
A healthy eating plan goes a long way to keep you invigorated and energized to enjoy every moment of your vacation. When away from your normal routine, it's easy to give in to unhealthy cravings. Portable snacks or meal replacements are as practical to pack as your tube of sunscreen. And USANA Nutrimeal™ is the perfect travel companion for healthy living on-the-go. Try these easy protein ball recipes to pack your travel kit with health-friendly options to curb your hunger and resist the lure of tempting unhealthy snacks.
Nutrimeal™ Dutch Chocolate Peanut Butter No Bake Protein Balls
1 ½ cup old fashioned rolled oats
1 cup natural peanut butter
¼ cup honey
2 scoops Dutch Chocolate Nutrimeal
2 Tbsp. chocolate chips
Place room-temperature ingredients in a large bowl and stir to combine. Knead into a dough, if necessary. Use a small scoop to form dough into small balls. Store in the fridge or freezer.
Nutrimeal™ French Vanilla Latte Protein Bites
1 ½ cup old fashioned rolled oats
¼ cup vanilla Nutrimeal
¼ tsp. salt
1 tsp. instant coffee
½ cup almond butter
½ cup honey or maple syrup
Combine oats, Nutrimeal, salt, and coffee in a large bowl. In a microwave-safe bowl or on the stovetop, combine almond butter and honey (or maple syrup) and heat until mixture easily mixes (about 20 seconds in the microwave). Stir until fully incorporated. Add mixture to dry ingredients and stir until completely mixed. Use hands or spoon to form dough into small balls. Store in the fridge or freezer for easy snacking.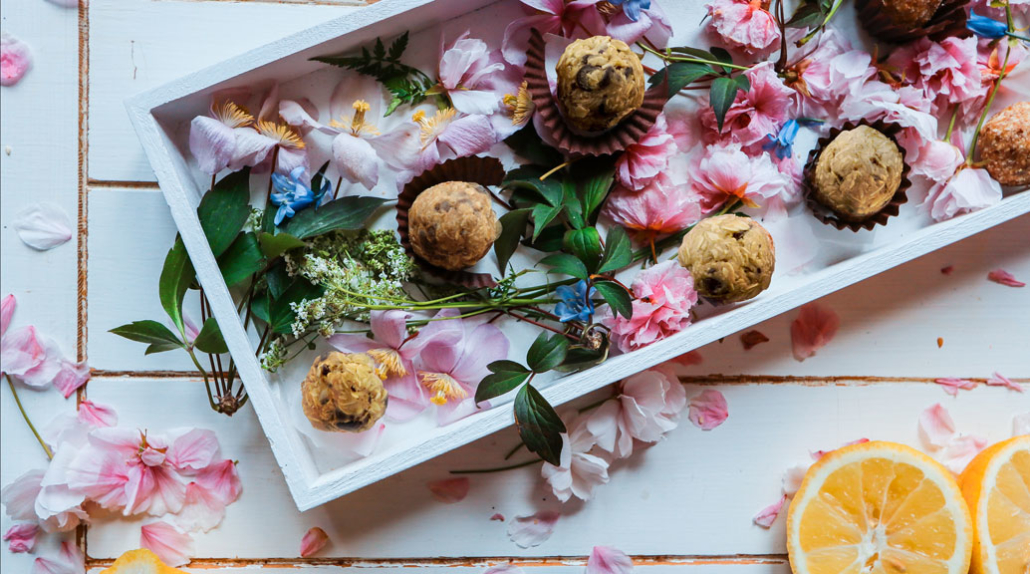 Travel with Nutrimeal™—Here's Why
Adding USANA Nutrimeal as a nutritious meal replacement or regular snack to your day helps create healthy habits in our fast-paced, drive-thru world. Nutrimeal makes it easy—and delicious—to get a quick boost of quality nutrition when your busy life won't wait for you to julienne your favorite vegetables. Each serving is packed with protein and fiber to supplement and nourish your healthy lifestyle. You'll enjoy these benefits as well:
Convenient, balanced nutrition on-the-go
Sustained energy
Helps control hunger
Curbs cravings
Supports weight-management goals
Intentional Snacking with More Protein Is Not Just Trending, It's Practical
Packing healthy snacks with quality ingredients is a holistic approach to avoid those "rare" stops at the vending machine or grabbing a quick bite in a drive-thru to save time. We work hard at our health and fitness goals, and delicious, protein-packed meal options are essential to add a robust selection of vitamins, nutrients, and micronutrients to our diet for a healthy lifestyle. Higher amounts of protein also helps to control appetite and food intake.
Extra protein from a trusted source can affect body composition and maintain a vibrant state of health. High-protein supplements, like Nutrimeal, are extremely functional and convenient to ensure you are reaching the protein levels to meet your needs—especially when traveling.
How Much Protein Do I Actually Need?
While studies may differ, according to the Recommended Dietary Allowance (RDA), it's recommended to consume at least 0.8 grams of protein per pound of bodyweight each day. This is a good starting ratio to shoot for if you aren't currently very active. Based on your goals, you can adjust accordingly. Age, activity level, lean muscle mass, and your current state of health should all be considered.
Try these recipes on your next adventure to keep you satisfied and deliciously support your healthy goals. Have a protein ball recipe of your own? Let us know of your favorite combination in the comments below.
https://whatsupusana.com/wp-content/uploads/2019/06/4699_Nutrimeal_Protein_Balls_Serving.jpg
1944
3456
USANA Health Sciences
http://whatsupusana.com/wp-content/uploads/2019/11/USANA_Logo_Black.png
USANA Health Sciences
2019-06-12 12:46:17
2019-06-18 13:42:15
Snack Your Way to Instant Energy with Nutrimeal