Kid-Approved Ways to Keep Teeth Healthy This Halloween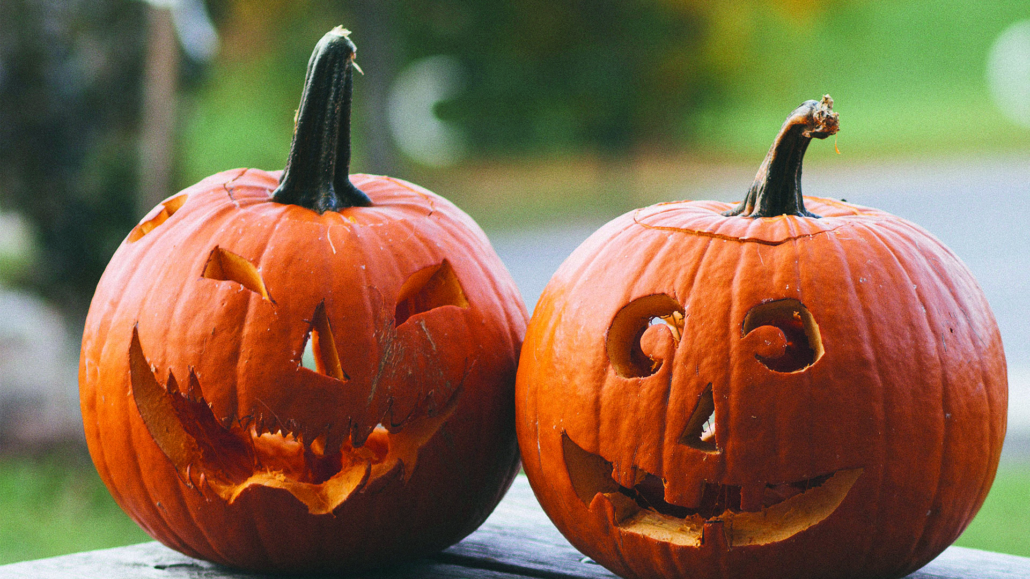 Healthy Halloween Habits for Kids
Slightly scary, kind of hairy, or princess fairy costumes: check. Neon glow-in-the-dark candy pails: double-check. The kids are ready for fright night. Many of us recall wandering the streets on Halloween in search of the best loot. Some neighbors are famous for handing out king-size candy bars. Other houses are avoided for fear of receiving a toothbrush—and a scolding.
Turns out those oral care advocates aren't so wrong. It's no secret processed sugars can lead to cavities, decay, and other toothy terrors. All those peanut butter pumpkins, gummy ghosts, and sugary suckers are host to high levels of acid that cause bacteria to pack plaque onto your teeth.
There are plenty of scary things about Halloween—we don't need to add cavities to the list. Here are a few easy ways to keep teeth healthy this October, for kids and adults alike.
Keep Healthy Handy
From October 1 to well into the new year, sweet temptations are at every turn. Healthy choices are easier when wholesome snacks stay within reach. Keep plenty of the family's favorite fruits, nuts, and other whole foods around, and whip up a batch of seasonally inspired fall snacks as a way to curb any pumpkin spice latte cravings that may sneak up on you. (The fall favorite averages fifty grams of sugar per grande, by the way. Good grief.)
A Few Tricks For Better Treats
Halloween is time for a bit of indulgence, but it's easy to go overboard. Check out these fun, healthy Halloween swaps for trick-or-treaters who show up at your door. These delicious alternative treats won't scare up the tricks, and parents will cheer seeing raisins in place of another candy bar. We've also included wholesome snack ideas spooky enough for your own scary soirées, including an eerie watermelon platter guests will think twice about before reaching into.
Stay Away from Sticky
After a long night of candy-collecting adventures, it's fun to sit down and indulge in a few pieces while swapping tales about the spookiest alleys and most creative costumes. But beware of hard candies and long-lasting chews while chatting. They tend to keep damaging sugars close to the teeth longer, resulting in demineralization.
Cut the Cola
Consider removing soda from your family's diet altogether. Like hard candy, soda syrup latches onto teeth, eroding enamel and causing cavities. Skipping the fizz is hard at first, but it's one of the best ways to keep teeth healthy.
Limit Sweets Before Bedtime
One of the easiest ways to keep teeth healthy any time of year—and especially around the holidays—is to set sensible evening oral care habits. Sour worms sound pretty terrible after a minty cleaning. Give the kids a cooldown time between treat-eating and bedtime by creating a separation between the two with a thorough teeth-cleaning routine.
For fresh breath and a ghostly white smile so bright it could burn a vampire, check out USANA's new Oral Care line, including an improved whitening toothpaste and industry-leading oral probiotic (for adults and children 12 and over).
Set a Sweet Example
Once the kids go to bed and it's time to unwind from handing out treats, there's a lingering temptation to grab a sweet or two from the kids' stash. Avoid their candy like your worst nightmare. It's already hard for some kids to not devour their entire haul in one night. The thought of parents making it disappear will compel them to sneak their whole bag in one go.
If you really have to get your gummy fix, we can't get over SmartSweets. Whatever treat alternative you're considering, make sure it's low on sugar, sugar alcohols, and other artificial sweeteners. Naturally flavored Greek yogurt and bananas are both low-glycemic, satisfying late-night snacks.
Try a Buyback Program
Once all the Hollow's Eve fun has been had, encourage your kids to donate some of their hard-earned candy to a good cause. Some businesses—especially dental offices—offer Halloween candy donation incentives or buyback programs. These opportunities connect families to local businesses, teach valuable lessons about charity to children, and turn leftover candy into coupons or free products (like toothbrushes!). It's one of the more rewarding ways to keep teeth healthy after Halloween. Plus, the kids will be smiling from ear to ear every time the toothbrushes they earned get used.
A Ghoulishly Good Time
Venture out and enjoy a fun, safe night with the kids this Halloween. Don't sweat it if you overindulge a bit. Go on an adventure the next weekend to keep everyone as healthy as their teeth with your sweet new habits.
This post is also available in: Chinese (Traditional)