Scientifically Speaking About Kids Nutrition: What Parents Need to Know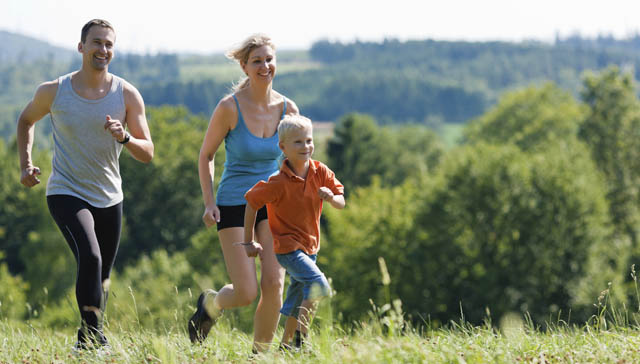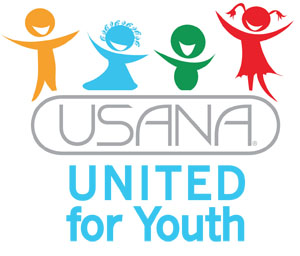 As we continue to spread the word about USANA's United for Youth campaign, we're beginning to hear more and more from readers about how beneficial our stories — and all the helpful tips in them — have been. We couldn't be happier to hear this praise, because it means we're achieving what we set out to do: promote a healthier, happier way of living for all ages and backgrounds, specifically kids nutrition.*
What this feedback also means is that you're listening. And as long as we have your attention, let's touch on some other ways to implement healthy practices into the lives of your children.
What You Need to Know About Kids Nutrition
When it comes to children, you have to pay extra attention to everything — especially kids nutrition and health, because optimal nutrition during early childhood and adolescence is so crucial to proper growth and development.
Of course, you already knew that, didn't you?
We hear it constantly: a person's physical and mental developments during their childhood years are ones that will shape the rest of their lives and determine the future of their health. But the problem is, plenty of people are hearing this, but few are listening to the actual message and taking action.
If you're one of many who don't understand the seriousness of proper teens and kids nutrition and lifestyle, maybe some of these statistics will change your view on the issue.
Children with physical, emotional, behavioral, or developmental problems are over twice as likely to not be engaged in school.
31.6 percent of children ages 10–17 are overweight or obese, with states ranging from 23.1–44.4 percent.
Only one in five children consumed five or more servings of fruits and vegetables per day.
The Centers for Disease Control and Prevention estimate that one in three children born in the year 2000 will develop diabetes in their lifetime.
Most U.S. youth do not meet the daily-recommended amount of fruits, vegetables, and whole grains, yet they typically exceed their daily intake of sodium.
What You Already Know
Okay, so now you know the problem, and luckily, USANA has a solution (or at least a start to a solution) in the form of Usanimals™ — a comprehensive daily vitamin, mineral, and antioxidant supplement for kids nutrition.
Adequate amounts of key nutrients such as zinc, vitamin B6, magnesium, and calcium are missing from the diets of more than 50 percent of children from two to 10 years old. Vitamins C and D are also often deficient, and a quality nutritional supplement, such as Usanimals, can help ensure that none of these essential nutrients are missing from your child's diet.
And if your kids have grown from children into teenagers, you can provide the same nutritional supplementation tailored for adolescence with Body Rox™ — USANA's version of Essentials™ for teens.
What You're About to Know
Usanimals and Body Rox may be the only products USANA US markets for children (for now), but that doesn't mean parents can't use supplements from other product lines that may be appropriate for youth — with the proper dosage, of course.
The Active Calcium™ Chewable is perfect, because it provides the same nutritional benefits as our normal Active Calcium™, but in a chewable, convenient, and tasty form, making it an ideal solution for your child's calcium supplementation.
And don't underestimate how important calcium is to their growing bodies.
Adolescents who make even a five percent gain in bone mass in their teens may reduce the risk of osteoporosis — the thinning of the bones that makes them prone to fracture — by 40 percent. On the other hand, calcium deficiency can actually contribute to the development of osteoporosis.
And although signs of osteoporosis usually don't occur until the later years of life, getting an appropriate amount of calcium in our diet when we're young is what helps to build strong bones and reduce these risks, as long as dietary intake continues to be adequate.
Active Calcium Chewable is generally recommended as follows:
1–6 years: not recommended 
7–10 years: one half to one Active Calcium tablet per day
11–12 years: one or two Active Calcium tablets per day
Another product that may be appropriate for your kids nutrition, if taken at a recommended and reduced dosage, is USANA Probiotic® — a food supplement for digestive and immune health.* For children taking USANA Probiotic, we generally recommend a dosage that is about half of the adult dosages (half a packet every other day), unless their doctor says otherwise.
So when would you give your child USANA Probiotic, and what are the benefits?
Basically, the USANA Probiotic supplement is intended to bring balance to and promote a healthy digestive system.*  People take it on numerous occasions, like when they're stomach is irregular or even when traveling in foreign places for extended amounts of time. The same can go for your child — give them the supplement whenever you sense their digestive system may need a little support.
What You Need to Find Out
We would like to stress that, for now, these are the only products we suggest for children or teens to take as needed, and parents should always consult a doctor or personal physician whenever they're considering a new supplement or medication for their child.
So make sure you help keep your kids nutrition in check, and continue to help USANA promote the health of children around the world. People hear our message, and we need your help to continue voicing it.
*These statements have not been evaluated by the Food and Drug Administration. This product is not intended to diagnose, treat, cure, or prevent any disease.

We're proud to bring you the freshest content on the web! Follow USANA on Twitter, like our USANA Facebook page and enjoy the latest videos on the official USANA YouTube channel.

Learn what USANA is doing to make the world a better place.
https://whatsupusana.com/wp-content/uploads/2012/07/ScientificallySpeakingJuly12.jpg
364
640
Nick Peterson
http://whatsupusana.com/wp-content/uploads/2019/11/USANA_Logo_Black.png
Nick Peterson
2012-07-14 08:36:35
2017-12-06 09:10:04
Scientifically Speaking About Kids Nutrition: What Parents Need to Know