Building a USANA Body with Brad: 6 Steps to a Healthier You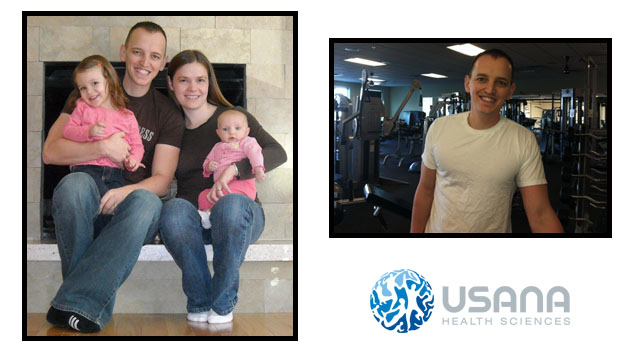 Creating a game plan that is concise and consistent is one of the biggest keys to getting rid of an unhealthy behavior (or adding a healthy behavior) in your life.
Many of us start out crawling toward some new fantastic goal and then fall off the party train rather quickly because… well, we don't really know why!
Allow me to propose a great reference that you might use as framework for making your next big change. It's the Transtheoretical Model and it consists of six stages. I will describe a change of my own to illustrate each stage.
Stage 1: Precontemplation
The first stage is when people either are not aware they have a problem or if they are aware they have absolutely no intention of working on it. To this person, making a change is an alien thought; there are dozens of other things to check off the list before even thinking about making a change.


Illustration: When I was 15, I was thinking about high school, working, getting big biceps and figuring out how to get a girlfriend. Health? What was health? I was healthy in my mind. I was not limited by the enormous amount of sugar and processed food I was eating. I had yet to experience the effects of my poor choices.
Stage 2: Contemplation
The second stage is when an individual usually puts together a pros and cons list, either written or simply a mental inventory of his or her current behavior and the new possibilities.
Illustration: When I was 17, I was exploring my options for schooling and was zeroing in on Exercise Science. I started to think about health in a new way. Health was something someone in their 70's could have! This, although laughable now, was an actual thought of mine at the time and shows how infantile my thinking was. I also found that I could help my friends and family with healthy behavior change.
Stage 3: Preparation
The third stage is a marked move to action. We have decided that the pros outweigh the cons and we have done things like purchase running shoes, bought healthier grocery items or employed a partner in crime for our trips to the local gym.
Illustration: When I was 18, I began undergraduate work at the local community college. Although I had yet to get into my specific major classes, I was experimenting on myself and my friends and family with healthy behavior change. I had taken a determined step towards becoming a health advocate in both word and deed.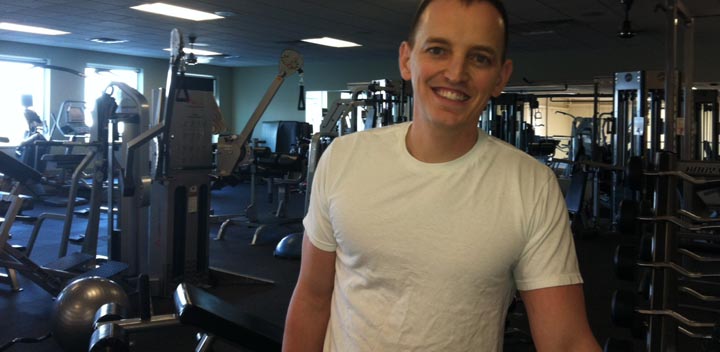 Stage 4: Action
The fourth stage is when an individual makes small but real changes or modifications in the old behavior and makes baby steps toward a new desirable behavior.
Illustration: At 20, I was well into my major coursework and had experimented with many modes of exercise and some elementary healthy cooking methods. Although a lot of the information I was giving my friends and family was elementary, I was doing my best to be a health advocate for anyone at any age or with any condition.
Stage 5: Maintenance
The fifth stage is where most of what we think are "changed behaviors" reside. When you're in maintenance you have made significant steps to changing a poor behavior but relapse every now and then.
Illustration: At 22, I had begun work as a personal trainer in a local gym. It was easy for me to maintain my workout regimen and practice healthy eating habits because it was my job to do so. But, I would still pound a large pepperoni pizza by myself quite often. A fair statement would be to say that 90% of the time I was practicing an awesome healthy lifestyle.
Stage 6: Termination
The sixth stage is rarely accomplished. Termination is a full change and there is no possible chance of return to the old behavior. There is no feeling of temptation to return to the old ways of life.
Illustration: Now at 30, I admit to still being in the maintenance phase of healthy living. I would say I float between 90-95% achieved. Maybe I will never reach this phase, but I believe I will. I have experienced healthy behavior change with my wife that I believe has reached termination. I can say assuredly that we will always exercise in some form for the rest of our lives. I can also say that we will always eat healthy for the majority of our diet. We are also to the termination phase of always being on a progressive path.
Your Thoughts?
I hope this model will help you on your personal journey to adopt a new healthy behavior as it has helped me in the past. It is always helpful to take a personal inventory of where we are, which helps us to see where we want to go.
Check out additional Building a USANA Body with Brad posts.
We're proud to bring you the freshest content on the web! Follow USANA on Twitter, like our USANA Facebook page and enjoy the latest videos on the official USANA YouTube channel.

Learn what USANA is doing to make the world a better place.
https://whatsupusana.com/wp-content/uploads/2012/10/BradPace-Oct12-Featured.jpg
360
640
Brad Pace
http://whatsupusana.com/wp-content/uploads/2019/11/USANA_Logo_Black.png
Brad Pace
2012-11-07 07:43:40
2012-11-07 07:20:57
Building a USANA Body with Brad: 6 Steps to a Healthier You