USANA RESET Challenge: Congratulations to the Winners!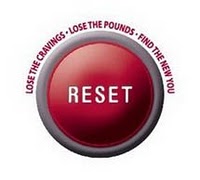 Congratulations to all our amazing USANA RESET Challenge: Destination Transformation participants. More than 3,000 people competed and together we lost more than 17,600 pounds! What an amazing accomplishment!
I found that many of our participants are new associates, like Laura Willis who had this to say: "The Reset transformation contest gave me courage as a new associate to speak to many people about USANA because I felt confident and had been successful with this program. I knew that they would feel the difference in a matter of only five days."
I know that for many of you reaching your weight loss goal did not come easy. Achieving an ideal weight takes sincere dedication and some help along the way. I hope that by participating in these types of USANA challenges, you find the motivation and help you need to be successful.
Without further ado here are our winners:
Top Weight Loss
Dennis Smith
Richard Lutze
Stephane Cote
Shirley Hoppner
Paul Reynolds
Top Female Weight Loss (percentage)
Jocelyne Hullen
Tammy Blank
Tami Lyn Forth
Vanubia Siller
Wendy Wegener
Top Male Weight Loss (percentage)
Michael Skelton
William Curry
Joseph VanDerVelden
Brian Baird
Christopher Lampe
Top Couple Weight Loss (percentage)
Amy Pederson & Robert Moore
Nicole & Patrick Folger
Casey & Greg Moore
Jocelyn Adamczyk & Ryan Treiber
Louise Blondeau & Caroline Bergeron
Top Essay
Vince Prebanda
Laura Willis
Gary Enninga
Jacqueline Zwambag
Mary Ann Owens
Australia/New Zealand Winners
Jerome Amarasighe
Renuka Keenawinna
Lisa Joe
Check out the blog posts relating to the RESET Challenge, and take a look at these videos.
Here is our Chief Communications Officer, Dan Macuga, with a special message to all our RESET participants.
[youtube]http://www.youtube.com/watch?v=EMf2JyISScM[/youtube]
If you're unable to view the video, please visit the USANA YouTube channel
RESET Winners Receive a Trip to Sanoviv
Congratulations to our winners! Each has won a trip to Sanoviv Medical Institute where they'll enjoy the beautiful scenery of Rosarito, Mexico, and customized treatments from the incredible Sanoviv staff.
They'll also receive a $200 shopping spree, a makeover, and a professional photography session — not to mention special health and wellness trainings during their stay at Sanoviv.
Our USANA Family is an extraordinary one whose heart and dedication to healthy living never ceases to amaze me. Everyone who participated should be very proud!
While the contest is officially over, I hope the momentum will continue. I encourage you to host your own RESET Challenge in your neck of the woods with your team, friends and family.
It's a great time of year to kick your exercise up a notch and get ready for swim season. Utilize all our RESET tools and you might even consider offering prizes as an added incentive.
I know that I personally have a long way to go to reach my goal, and I'm going to count on all my new friends from RESET Nation to help get me there! Big thanks to all our participants!
*Individual results may vary. RESET weight-management system lowers your daily caloric intake and recommends moderate exercise for best results. Average results are 4.5 lbs. in five days.
We're proud to bring you the freshest content on the web! Follow USANA on Twitter, like our USANA Facebook page and enjoy the latest videos on the official USANA YouTube channel.

Learn what USANA is doing to make the world a better place.
The future of personalized health and nutrition is now available with USANA's True Health Assessment.
https://whatsupusana.com/wp-content/uploads/2013/04/Feature-Image-RESET_edited-1.jpg
359
640
Jessica Reimer
http://whatsupusana.com/wp-content/uploads/2019/11/USANA_Logo_Black.png
Jessica Reimer
2013-04-17 08:00:50
2017-03-10 10:24:20
USANA RESET Challenge: Congratulations to the Winners!