USANA Accolades: Creating the Best of Everything
Spring has sprung and my allergies are slowly, but aggressively trying to take me down. But just like Tony Stark, I refuse to succumb to those who want to weaken my spirits and drain me of all my energy.
Yes, I just compared myself to Iron Man and I have no shame. I'd like to think I share a plethora of other positive characteristics with the Marvel hero, but I'll keep those to myself.
Anyway, since our last pre-allergy season accolade update, I have received several exciting emails informing me of some notable accomplishments. In fact, I can gladly report that USANA has received 16 new awards for creating Utah's best supplements and some of the world's most innovative sales tools.
Best of State
USANA is no stranger to the Best of State awards, in fact, over the past 10 years we've received 25 medals and have been honored with the prestigious The Best of the Best® award as the overall winner of the merchandising and consumer services category in 2008 and 2012.
This year USANA has been honored in the "Merchandising & Consumer Services" category in four separate areas:
Dietary Supplement (10 wins since 2003) 
Health/Nutrition Beverage — Rev3 Energy® (5 wins since 2009)
Health/Nutrition Product (3 wins since 2009)
Personal Care Products/Cosmetics — Sensé™ (5 wins since 2007)
The awards recognize outstanding individuals, organizations and businesses in Utah based on three criteria: achievement in the field of endeavor; innovation or creativity in approaches, techniques, methods or processes; and contribution to improving the quality of life in Utah.
Medals will be presented to all winners at the awards gala on May 11, while 10 will walk away with a 2013 Best of State Statue — the BOSS®. Fingers crossed we're one of those lucky 10!
Communicator Awards
Since 2009, USANA has earned more than 35 Communicator Awards for its big ideas in marketing and communications and creating work that transcends innovation and craft, and this year USANA was recognized nine times for the corporate rebrand, sales tools and social media strategies!
Award of Distinction (Silver):

Online Video — Branded Content (Live It)
Print & Design / Corporate Identity — Logo
Print & Design / Corporate Identity — Identity Program Campaign (Rebrand)
Print & Design / Writing — Feature Article (Pau Lifestory)
Print & Design / Magazine — Overall Design (2012 Influencer)
Websites / Blog — What's Up, USANA?
Marketing Effectiveness — Social Media at 2012 International Convention
Hermes Creative Awards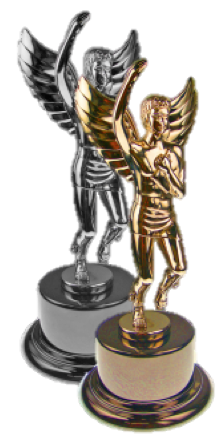 The Hermes is an international competition for creative professionals involved in the concept, writing and design of traditional materials and programs, and emerging technologies, so it makes sense that our very own blog would earn recognition for the second consecutive year.
USANA also received high-marks for its new logo and 2012 Influencer Magazine!
Congratulations to everyone who was involved on these spectacular projects!
Check back with us in June for the next USANA Accolades update!
We're proud to bring you the freshest content on the web! Follow USANA on Twitter, like our USANA Facebook page and enjoy the latest videos on the official USANA YouTube channel.

Learn what USANA is doing to make the world a better place.
The future of personalized health and nutrition is now available with USANA's True Health Assessment.
https://whatsupusana.com/wp-content/uploads/2013/05/Accolades-USANA-May-2013.jpg
360
640
Allie Henderson
http://whatsupusana.com/wp-content/uploads/2019/11/USANA_Logo_Black.png
Allie Henderson
2013-05-02 08:00:17
2013-05-02 07:40:13
USANA Accolades: Creating the Best of Everything