USANA Accolades: 2 Months, 22 Awards
Right now I'm listening to Celine Dion's greatest hits album on my iPod and dwelling on what it going to happen next on The Walking Dead. Will they stay in the prison? Should they really be trusting Merle? Whose side is Andrea on? Why is The Governor so terrifying? There are so many questions racing through my mind it's ridiculous.
And while I create unnecessary stress in my life, you're probably asking yourself what Celine Dion has to do with a show about walkers, or as regular folk would say, zombies.
Well, nothing. I just enjoy both of them and wanted everyone to know how diverse I am in the performance arts. #dontjudgeme
But one thing they do have in common with USANA (in a far-fetched, don't-think-about-it-too-hard type of way) is that people love them. They've all been recognized by their peers for their innovative performances and are considered to be some of the best in their respective industries. Seriously though, Emmys and Grammys aren't just handed out to anyone!
With that said, USANA has already received some elite recognition these past two months and has started the year off right, so let's get to it.
MLM Insider Online & Network Marketing
It shouldn't come as a huge surprise, but USANA was voted the Distributor's Choice "Best Company In Network Marketing" by MLM Insider Online for the 16th consecutive year!
But it doesn't stop there.
We were also named Editors Choice "Best Company in Network Marketing", and nabbed a few other top spots in both selections.
This year's winners were selected by thousands of distributors who voted for their favorite multilevel marketing companies, trainers and compensation plans throughout the year, so please continue supporting us and vote for USANA for 2013 HERE!
ConsumerLab.com
Also, with the help of our loyal customers, USANA was named ConsumerLab.com's No. 1 Rated Brand in the Direct Sales Channel Based on Customer Satisfaction, based on the percentage of survey respondents who were "highly satisfied" with USANA.
Stevie Awards for Sales & Customer Service
For the second consecutive year, USANA's amazing customer service department was recognized as being one of the best in the world! To add to the excitement, our call center was also awarded for their hard work.
Customer Service Department of the Year – Bronze
Call Center (Up to 100 Seats) – Silver
So next time you give our team a call, make sure to congratulate them on their recent achievements!
Video Awards
I think it's safe to say that our USANA Studios team is a truly talented group and an inspiring leader in their field. I mean, think about last year's convention!
Makes sense then why several of their videos would be acknowledged as some of the best, right?
The AVA Awards presented USANA with 10 awards this year for its outstanding work involving the concept, direction, design and production of media.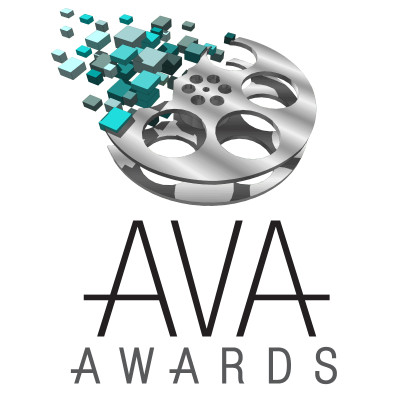 Platinum winners are recognized for their excellence in terms of quality, creativity and resourcefulness.
The other portion of our submissions received Gold, which are presented to entries that exceed the high standards of the industry norm.
Video Production/Sports – Becoming A Champion
Video for the Web/Sports – Becoming A Champion
Video Production/Corporate Image – Live It
Video for the Web/Corporate Image – Live It
The athlete filled video that is "Becoming A Champion" also received bronze recognition from the Telly Awards in the Online Video – Internet/Online Programs, Segments or Promo Pieces category.
[youtube]http://www.youtube.com/watch?v=-9Ee5RyKceE[/youtube]
Check back with us in April for the next USANA Accolades update!
We're proud to bring you the freshest content on the web! Follow USANA on Twitter, like our USANA Facebook page and enjoy the latest videos on the official USANA YouTube channel.

Learn what USANA is doing to make the world a better place.
Discover what USANA products can do to boost your health today by taking this brief online Health Assessment.
https://whatsupusana.com/wp-content/uploads/2013/02/USANA-Accolades-Feb.-2013-copy.jpg
368
640
Allie Henderson
http://whatsupusana.com/wp-content/uploads/2019/11/USANA_Logo_Black.png
Allie Henderson
2013-02-28 07:51:37
2013-02-28 07:51:23
USANA Accolades: 2 Months, 22 Awards