Do You Know What's in Your Supplements?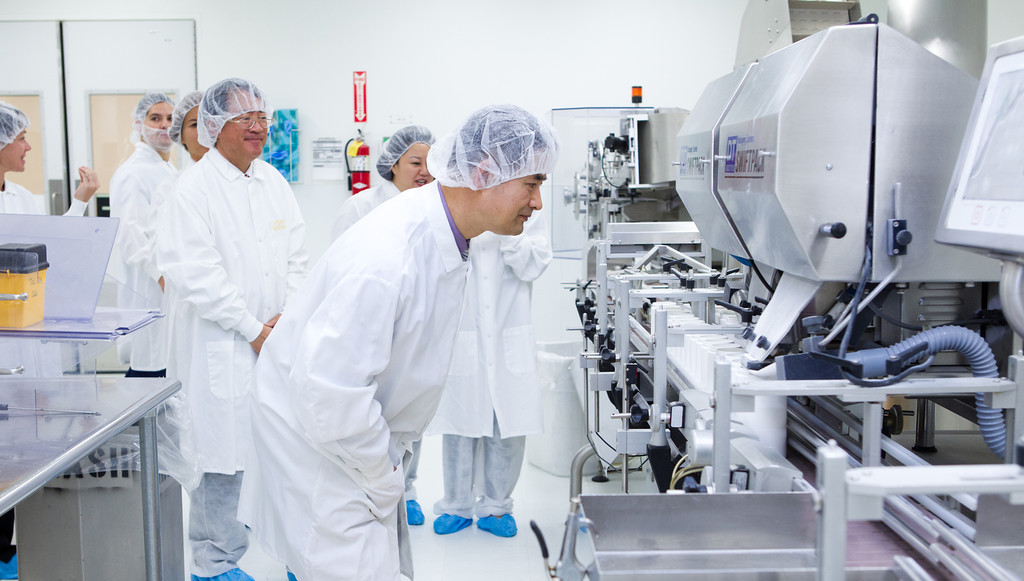 You've seen the pictures — men and women clothed in lab coats, hairnets, white protective pants and shoe covers. For USANA's Million Dollar Club inductees and Gold Retreat visitors, it's the photo op of a lifetime, but the garb means so much more.
USANA is committed to excellence, and that includes the manufacturing process. When visitors tour our manufacturing facility, they witness exactly what goes into each of our products and the care in which the process takes place.
Now, not every supplement provider takes the time and care to cross all their T's and dot their I's. The truth is, not all supplements are what they appear to be. A recent Canadian study shows that many popular supplements contain fillers, such as soybeans, wheat, rice and weeds.
Products in the study underwent testing called DNA barcoding, which uses a short genetic marker to identify it as part of a specific species. Researchers tested 44 different bottles of supplements sold by 12 companies. One-third of the products tested contained ingredients not listed on the bottle. USANA was not part of the study.
The findings of the study have raised many questions about the supplement industry and many are calling for stricter regulations.
Manufacturing Standards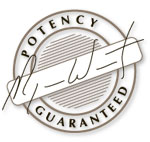 Fortunately for you, USANA holds itself to a higher standard.
USANA manufactures most of its products in its own state-of-the-art facilities. To ensure that the formulas are produced consistently, the same process is followed each time manufacturing begins.
Each of USANA's products carries a Potency Guarantee, ensuring that what is defined on the label is actually contained in the product.
Formulas developed in USANA's laboratories use only the highest quality ingredients and are modeled after Good Manufacturing Practices.
USANA tracks every manufacturing detail from start to finish — from the verification of raw materials to final testing of finished products.
USANA operates an FDA-registered facility, following the FDA's highest possible standard for manufacturers.
"We are committed to strict manufacturing standards and go a step beyond GMP for dietary supplements," says Dr. John Cuomo, USANA's executive director of product development and technology. "In fact, we voluntarily follow the stringent GMP for pharmaceuticals, which means our dietary supplements are manufactured under the same standards as over-the-counter medications."
[youtube]http://youtu.be/nRJ-0oeZ0yw[/youtube]
If you are unable to view this video, please visit the USANA YouTube channel.
Independent Testing
Even though USANA carefully monitors its products and the ingredients in them, we don't stop there.
Proof in Action
While promises are nice, many people want proof of those promises in real-world application. We can do that for you. Take, for example, USANA's Digestive Enzyme. In October, USANA learned through testing that one of the product's raw ingredients was not meeting the company's strict standards. Rather than sweeping the issue under the rug, USANA halted the production of any new batches. Instead of putting profit first, USANA continued to focus on quality and is currently working to find a suitable solution.
World-class Audience
If that wasn't enough proof for you, consider this: More than 600 world-class athletes, including the Women's Tennis Association and the U.S. Ski and Snowboarding Association trust USANA's products because they know what's listed on the label is actually what's in the bottle.
[youtube]http://www.youtube.com/watch?v=8h_1hZI0CRk&feature=share&list=PLM8ZVFQ3_uk85vg8En9772crVD7hHrMiZ[/youtube]
If you are unable to view this video, please visit the USANA YouTube channel.
Learn More …

*These statements have not been evaluated by the Food and Drug Administration. This product is not intended to diagnose, treat, cure, or prevent any disease.

We're proud to bring you the freshest content on the web! Follow USANA on Twitter, like our USANA Facebook page and enjoy the latest videos on the official USANA YouTube channel.

Learn what USANA is doing to make the world a better place.
The future of personalized health and nutrition is now available with USANA's True Health Assessment.
https://whatsupusana.com/wp-content/uploads/2013/11/MDC-October-2012-126-XL-e1384896006757.jpg
581
1024
Jessica Whiting
http://whatsupusana.com/wp-content/uploads/2019/11/USANA_Logo_Black.png
Jessica Whiting
2013-11-21 08:00:23
2015-02-06 13:30:29
Do You Know What's in Your Supplements?