Infographic: Give the Gift of Health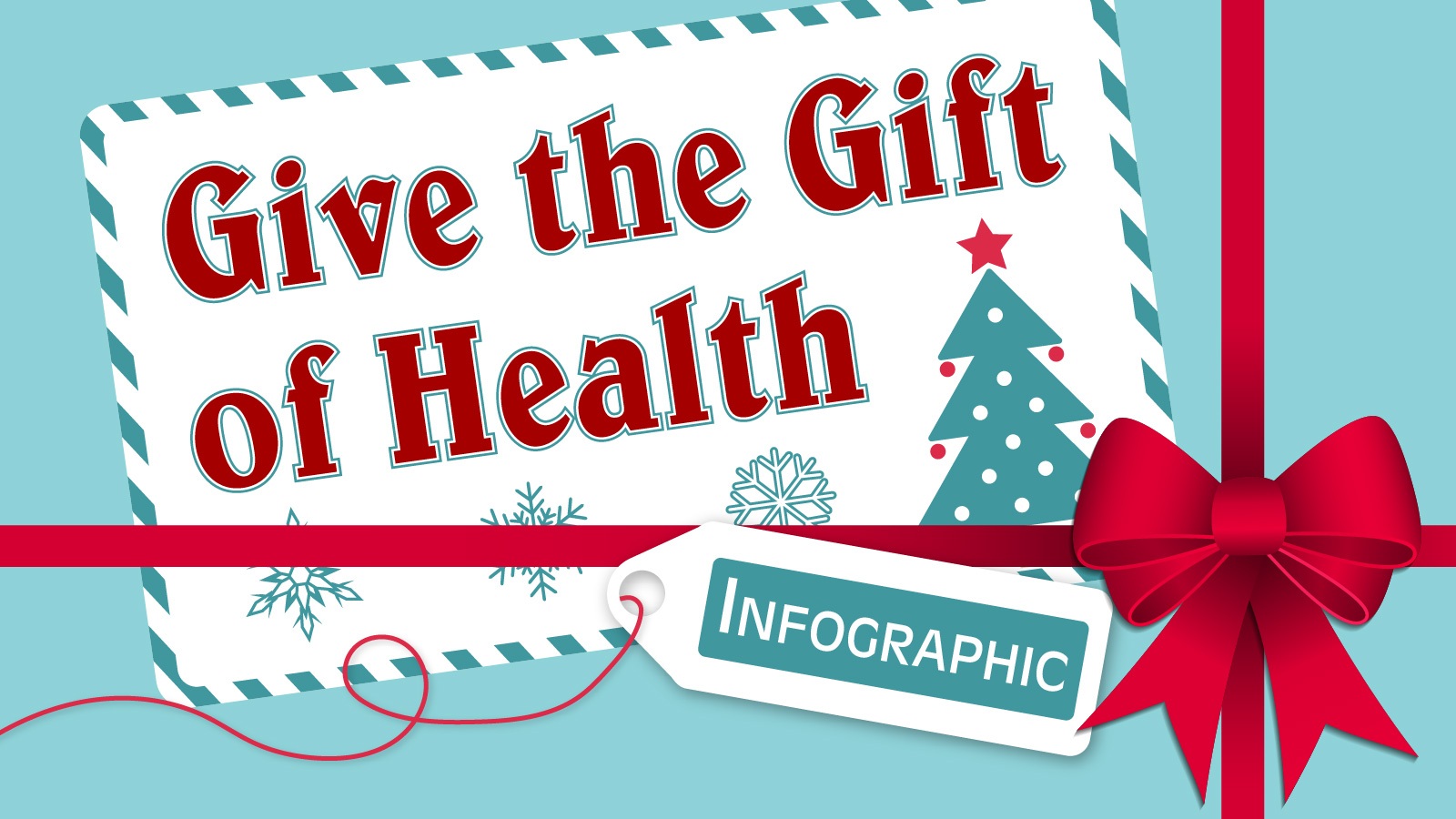 Ah December. No doubt the most flurried month of the year, and I'm not just talking snow. Amid the white drifts of winter comes the treasure hunt that is gift shopping. I find myself conflicted because I love the feeling of giving meaningful gifts, however I rarely feel like I can find the right gift.
Gift cards are a cop-out and online shopping requires shipping time. Plus, if I start giving gifts to all my loved ones, where will I stop? I operate on a tight budget (I've got four mouths to feed).
Fear not! Though we may be down to the wire, I have some ideas for you. And since this may cross into sensitive territory (especially with finances, yikes!), I'm lacing up my big boy boots and plowing through.
Gifts that revolve around a healthy lifestyle can be tricky. We don't want to impose our will on someone else, hoping that will motivate them to change for the better.
I once tried giving a family member a weight loss kit and even got the rest of my family to join in and set their own weight loss plans. The result? A big, fat flop and several very awkward conversations trying to patch it up. Well intended? For sure! Well executed? Nope.
So where do we strike a good balance and keep our recipients from feeling picked on or singled out? It's a fine line, so I've done my best to collect some ideas that could work.
Share this Image On Your Site
Learn more about this graphic on whatsupusana.com
We're proud to bring you the freshest content on the web! Follow USANA on Twitter, like our USANA Facebook page and enjoy the latest videos on the official USANA YouTube channel.

Learn what USANA is doing to make the world a better place.
The future of personalized health and nutrition is now available with USANA's True Health Assessment.
https://whatsupusana.com/wp-content/uploads/2015/12/Gift-of-Health_featured.jpg
900
1600
Taylor Romney
http://whatsupusana.com/wp-content/uploads/2019/11/USANA_Logo_Black.png
Taylor Romney
2015-12-07 04:00:51
2016-01-21 15:21:22
Infographic: Give the Gift of Health