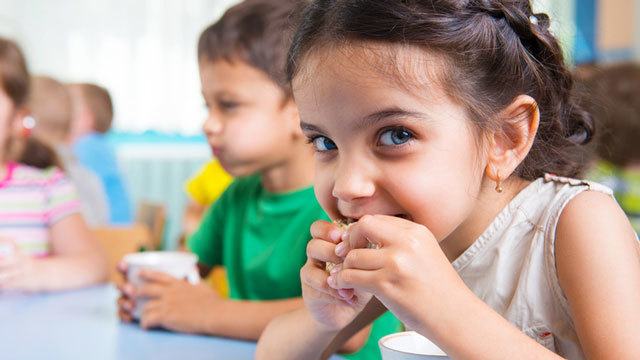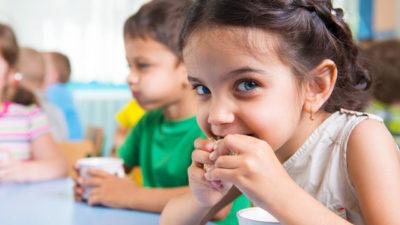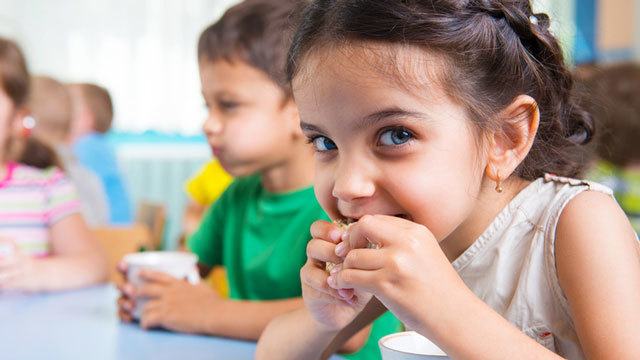 The most dreaded and feared time of year is slowly creeping up on all the children out there. That's right—it's almost back to school time. The horror!
Once the back to school commercials start popping up and your local grocery store has back to school specials—you know your summer of fun is about to end. There is no worse feeling for a kid than knowing your days of waking up at 10 and eating Reese's Puffs for breakfast, second breakfast, and lunch are coming to a rapid close.
Back to school time also means that the parents out there need to get their act together and pick up new school supplies and ideas on how to keep their kids happy, healthy, and satisfied.
When kids get home after a long day at school—they get hungry—so very hungry. If there aren't health conscious snacks from them to eat—they will go straight for the junk food. That's why I've put together a list of 10 great after school snack ideas for those moms and dads out there to show off to their kids once they go back to school.
Peanut butter and jellies are a staple for kids (and adults) and this recipe puts a fun spin on the timeless classic.
Fruit and yogurt is always an amazing combination—and these chilled snacks are perfect for those first few weeks of school when it's still hot outside. Pro-tip for a treat for the parents to enjoy—frozen grapes are a great accessory to add to your wine.
Granola bars were my go-to for an after school snack—but they are loaded with sugars and preservatives. Try these homemade bars instead to give your kids a healthy alternative.
Nachos are a huge guilty pleasure for a lot of people out there, but the combination of tortilla chips and cheese doesn't necessarily scream healthy. These pita nachos are a tasty twist that skew a little healthier than the original nachos.
Chicken Kabobs with Peanut Sauce (Source: Parenting.com)
This recipe is a great alternative to unhealthy chicken fingers and chicken nuggets and can introduce your child to some new and exciting flavors.
Turkey pinwheels are a great snack filled with protein to keep your child from crashing after school without spoiling their dinner and are the perfect finger food to munch on while doing homework.
Veggie Pinwheels (Source: Popsugar.com)
If you fancy a vegetarian option to the turkey pinwheels—try these veggie pinwheels instead. They are a fun and delicious way to get your kids to each their veggies and satisfy their after school hunger.
Zucchini, Banana, and Flaxseed Muffins (MarthaStewart.com)
These low-fat muffins are moist and delicious and provide the perfect after school snack or on-the-go breakfast for the parents.
Almond Honey-Butter Cookies (Source: EatingWell.com)
Everyone loves cookies—but the massive amounts of butter and sugar in them makes a poor snack choice for your children. These incredible cookies use honey as the only source of sweetness and the almonds take the place of most of the butter usually used in cookies.
Protein Fudgesicles (Source: SkinnyMs.com)
There's nothing better than some cold, creamy, chocolatey fudgesicles to help beat the heat in late August and September. Now imagine enjoying said fudgesicle while still being health conscious. This recipe for protein fudgesicles uses things like coconut milk and black beans to give you a delicious and nutritious treat.
We're proud to bring you the freshest content on the web! Follow USANA on Twitter, like our USANA Facebook page and enjoy the latest videos on the official USANA YouTube channel.

Learn what USANA is doing to make the world a better place.
The future of personalized health and nutrition is now available with USANA's True Health Assessment.
https://whatsupusana.com/wp-content/uploads/2016/08/SnacktoSchoolFeaturedW.jpg
360
640
Steve Kostrencich
http://whatsupusana.com/wp-content/uploads/2019/11/USANA_Logo_Black.png
Steve Kostrencich
2016-08-03 04:00:23
2016-10-27 14:34:24
Snack-to-School