Mother's Day Recharge and Rejuvenate: Gift a Celavive® Sheet Mask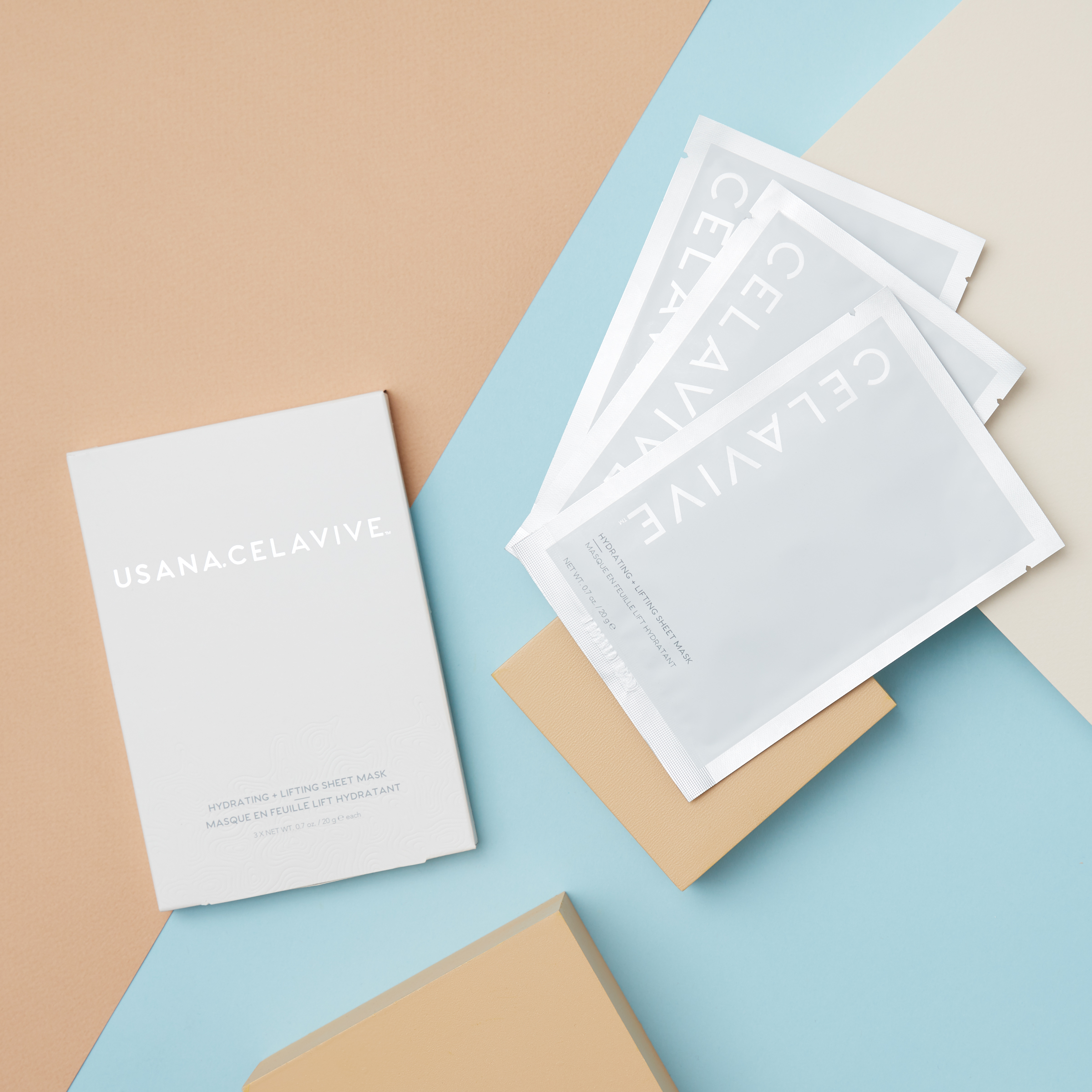 Mother's Day is swiftly approaching and I want to do something different for my mom this year. From working as a bookkeeper at the family business to caring for her elderly mother, she's always on the go helping others. Celavive just released a new sheet mask, and it will be a thoughtful gift she'll enjoy. I'm excited for her to take some well-deserved time for herself.
Relax. Rejuvenate. Radiate.
We all need some time to refocus and rejuvenate when life runs us down. When we slow down, it's easier to reconnect with ourselves and rediscover motivation and joy for our lifestyles. Mothers are so often helping everyone else before they take time for themselves, and while their love runs deep, they need time to recharge too.
Give your mom a reason to relax. Sheet masking is a wonderful way to take some time to focus on self-care—even for just 20 minutes. You and your family could plan a spa evening for your mom. Light some lavender candles, make a pitcher of fruit infused water, find a meditation playlist on Spotify and let her have the house to herself for a while.
Multitasking: Every Mom's Superpower
You can sheet mask in the morning before applying your makeup or at night so your skin can soak up all the radiance while you sleep. Sometimes, moms have to fake eight hours of rest, but using a Celavive sheet mask will make your mom feel like Sleeping Beauty.
Sometimes our beauty routines overlap with chores, work, or familial responsibilities. Good thing sheet masking is easy. I used a sheet mask last night while I cleaned my kitchen. With this kind of Mother's Day gift, your mom can take her multitasking up a notch by accomplishing what she needs to while indulging her skin at the same time.
Mamas Who Mask Together
Sons and daughters alike, don't you want to glow a little more? This year, sheet mask together while binging a new Netflix show, working on school work, helping her fold laundry, or just catching up over dinner to celebrate Mother's Day with your mom. Moms, test out some pampering next time you plan a girl's night.
Sheet masking makes skincare fun by using different tips and tricks to enhance your beauty treatment. (Look for another blog on this soon.) Until then, try the cool trick of popping the packaged mask into the fridge a few minutes before applying for a rejuvenating pick-me-up.
Hey Mom, What Is a Sheet Mask?
Sheet masks are easy-to-use beauty treatments that have been a popular staple in Korean beauty regimens for years. With hydrating and lifting properties, sheet masking is becoming a new weekly step in skincare regimens.
The face-shaped sheet fabrics are soaked in a highly concentrated serum full of powerful peptides and botanicals from natural extracts. During application, the woven cotton prevents the serum from evaporating, allowing it to soak deep into your skin and deliver immediate and lasting results.
Maybe your mom is used to thick clay-based face masks or makes her own out of an egg yolk concoction. Testing out a Hydrating + Lifting Sheet Mask is a new experience. Sheet masking modernizes face masking and offers more unique and specific nourishment to your skin with their silky serums.
Dewy Details
USANA's new Hydrating + Lifting Sheet Mask from Celavive® reveals mom's youthful radiance.
Lifts and smooths the look of skin
Drenches your complexion in intense hydration
Leaves skin with a breathtaking glow
Suitable for all skin types
Dermatologically tested
Infused with the exclusive Celavive Cell-Signaling Complex with USANA InCelligence Technology®
There's Beauty in Motherhood
You know your mom is beautiful inside and out, so give her a gift that makes her feel radiant and shows off her outer glow. To give the Hydrating + Lifting Sheet Mask, order today. Celavive believes everyone should love the skin they're in. Give your mom what she really deserves this Mother's Day: the ability to be #SkinConfident and take time for herself.
https://whatsupusana.com/wp-content/uploads/2018/04/2018-04-23_Celavive_Mask0455-1.jpg
2400
2400
Shauntel Peterson
http://whatsupusana.com/wp-content/uploads/2019/11/USANA_Logo_Black.png
Shauntel Peterson
2018-04-30 16:17:04
2018-05-07 08:40:45
Mother's Day Recharge and Rejuvenate: Gift a Celavive® Sheet Mask