Love You for You: Growing into Self-Love
Caring for yourself, loving you for you, is quintessential to a self-fulfilled life. Empathetic people tend to care for others first—assessing needs, going out of the way to help, and making sure everyone around them always feels valued, safe, and loved. But they often struggle with prioritizing self-love within their own lives. With the current rise of mental health concerns, it's helpful to remember how to prioritize your own self-love each day as a way to nurture a positive and healthy mental foundation for your life.
Defining Self-Love and Self-Care
Think of self-love as a mental garden where positive thoughts take root and self-care as how you turn this mentality into action that grows and blooms into a positive, thriving human experience.  Tending to self-love can improve your self-esteem, strengthen your confidence, help you heal, and improve your relationships with others. Self-love can include daily affirmations, gratitude practices, plenty of positive self-talk, and asking others for help to find your best self. As you realize how strong, unique, capable, and incredible you are, you'll be motivated to take better care of yourself, show yourself more compassion, and it will be easier to dedicate space in your life for self-care. Fueled by self-love, self-care practices will have an even deeper effect to better your life.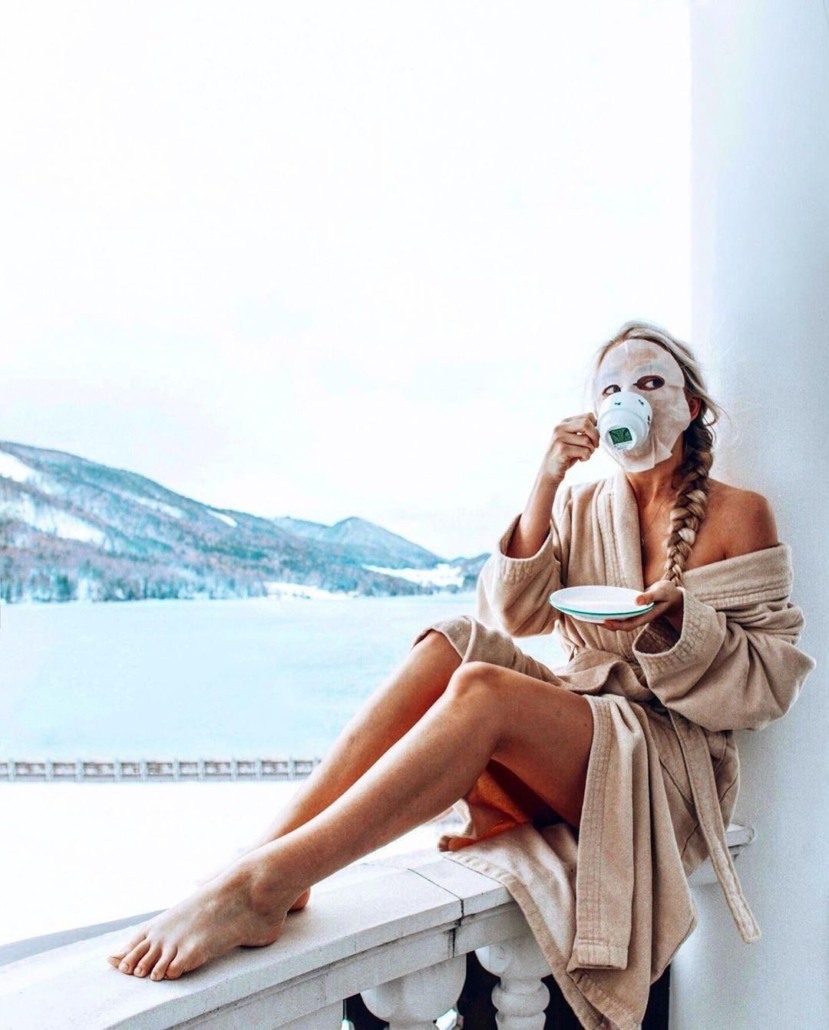 Disclaimer: Self-Love Isn't Always Easy
Each of us is inherently one-of-a-kind, and our definition of self-love can be as well. Maybe you're all about boldly loving yourself, or perhaps self-love feels like a sham, or it's something you struggle to accept. Loving yourself can be surprisingly complicated. Our relationship with and feelings about ourselves are often complex and messy. So much of living is twisted around the way we were brought up. The environment we lived in or relationships we've had can take over what should be a simple path to self-acceptance. If loving yourself is something you've always thought was impossible, you can find hope by understanding self-love is the way to move toward a life of self-care.
To quote a line from a book-turned-movie, The Perks of Being a Wallflower, "We accept the love we think we deserve." Often, our self-esteem and self-worth issues prevent us from genuinely and honestly accepting the self-love we deserve. But what if self-love is the key to finding a freedom from everything we carry with us? Once we start accepting how awesome we are, this new mentality allows us to live freely, create openly, and share life with others genuinely. How phenomenal does that sound?
Self-Love Practices
Be gentle with yourself if you struggle with loving the real you. Sometimes, it takes us more time to believe in ourselves than to believe in others. Whether you're challenging yourself to practice more self-love, or are well grounded in love already, here are a few places to start:
You're kind of a big deal. Give yourself at least five compliments.
Eat something you love and really savor it.
Take yourself on a date to your favorite place.
Make time for something you love to do. Hobbies release major endorphins.
Have a self-care night to relax, recharge, and rejuvenate.
Write a letter to yourself in praise of YOU.
Clean a space in your home, not because you've let it get messy, but because you appreciate it.
Ask someone you trust what they admire about you.
Forgive yourself and accept your humanness.
Create a self-love ritual, like thanking your body for getting you through the day.
Talk about your self-love journey with your friends and lean on them for support.

Love You for You
We could all use a little more love in our lives. It's one of our essential needs as humans. Love can rebuild relationships, it can heal wounds, it can restore hope. It can even change the world. Self-love has no negative outcomes. By embracing a self-love filled life, you will gain confidence, build healthy relationships, and accomplish whatever you put your heart into. Let's make the world shine brighter by loving ourselves a little better, a little more, every day.
This post is also available in: Spanish French Chinese (Traditional)