Tips for Eating Healthier Around the Holidays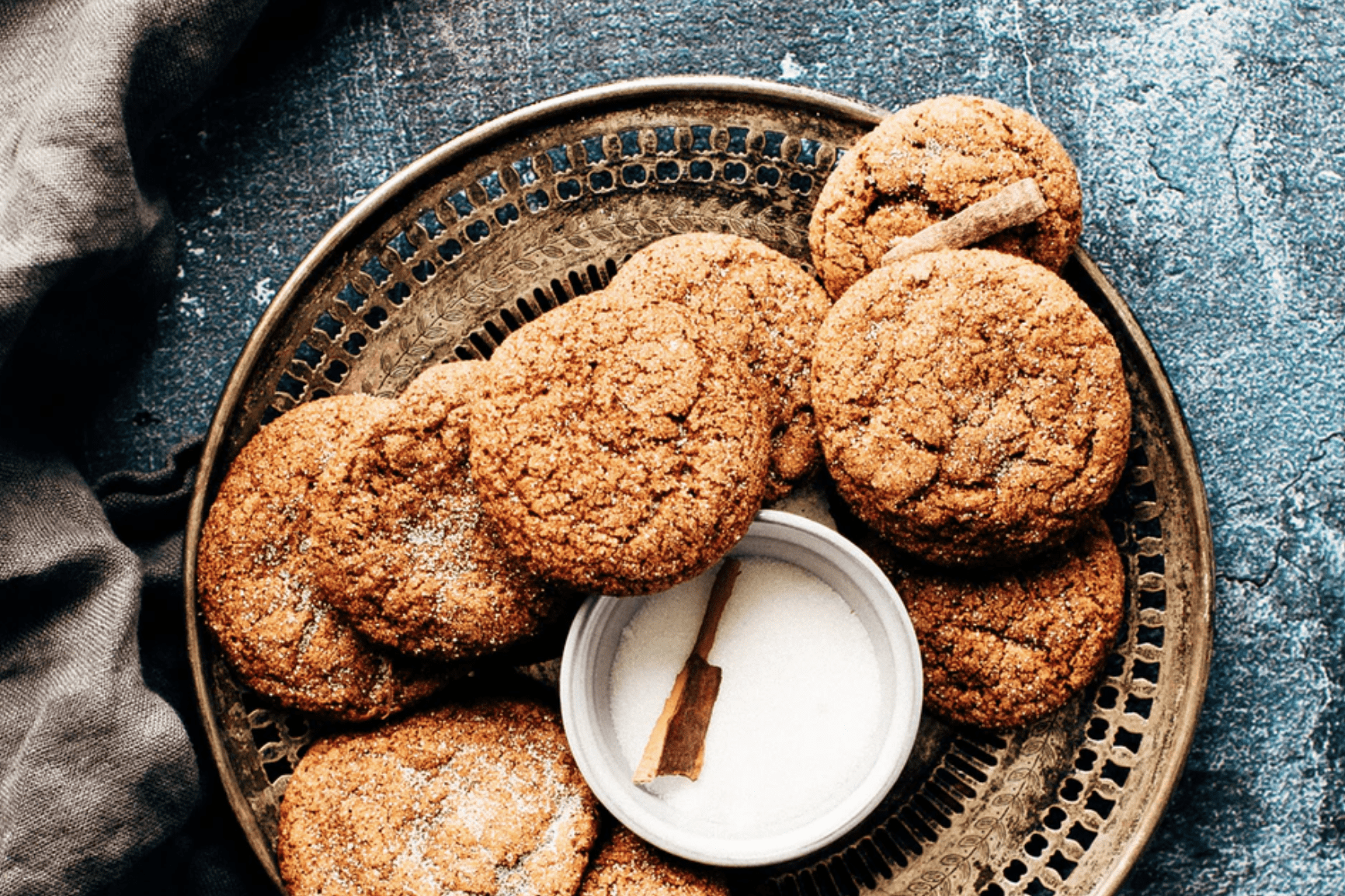 The holiday season is a wonderful time to reconnect with friends and family you don't see often—even if they live in the same city. Whether you gather for Thanksgiving, Hanukkah, Christmas, or Boxing Day, no celebration is complete without mounds of food.
A little indulgence is deserved, but going overboard on the latkes can seriously set back healthy goals and make your New Year's resolutions miserable to start. This year, enjoy favorite seasonal flavors—minus the guilt—with these tips for healthy holiday eating.
Make Healthy Holiday Recipe Swaps
When you think of the holidays, classic dishes likely come to mind. The average American consumes up to 4,500 calories at Thanksgiving dinner—phew! But with some smart ingredient swaps, you can achieve the same rich, traditional flavors. Look for recipes with the substitutes below, as they typically require healthier cooking methods and fresher ingredients.
Almond flour instead of white or wheat flours. Almond flour and other alternative flours offer more vitamins, fiber, and protein, all with fewer carbs. Almond flour also has a pleasantly nutty taste, which complements autumn and wintertime cooking.
Greek yogurt instead of sour cream. Enjoy the tang and texture of sour cream with twice the protein and fewer calories. Plus, Greek yogurt is a great source of probiotics, which are stripped from sour cream during production.
Alternative sweeteners instead of sugar. Xylitol and monkfruit can be a 1:1 substitute for sugar. They give you the same sweetness without the simple carbohydrates—or the bitter aftertaste of other alternatives.
Mashed cauliflower instead of mashed potatoes. Ditch the carb-crushing spuds and blend some cooked cauliflower with butter and herbs for a strikingly savory mash. Top it with freshly crushed black pepper for a side dish sure to be a hit.
Avocado oil instead of butter. Unless you're creaming butter with sugar, avocado oil will do the trick in vegan-friendly fashion.
Practice Portion Control
You can whip up all the healthy holiday recipes you want at home, but there's no telling what goes into someone else's dishes. Portion control is a must, and these holiday nutrition tips will help you plate a merry meal with a just-right amount of everything on the table.
Drink water. A full glass before dinner, preferably. It can take a while for your stomach to signal you're full, and water will help your brain catch up before you consume too much.
Avoid premeal libations. Alcohol lends itself to all sorts of poor decisions, such as another slice of pecan pie with double the whipped cream. Save the apéritif for Wine Wednesday.
Savor the conversation. Spend time engaging with others at the table. This will give your stomach a chance to send those "full" signals, and you might learn a thing or two about an out-of-town relative.
Enjoy every bite. Take time to appreciate the flavors and textures of your food. And for good measure, avoid technology at the dinner table. Distracted dining is the easiest way to overeat.
Tone down dessert. The simple carbs in most sweets cause a blood sugar spike, followed by a crash—and then cravings for more. Enjoy treats in moderation, or grab a colorful piece of fruit
Have fun. Putting on a big show about avoiding eating this or that can make other guests feel uncomfortable or self-conscious. Spark up laughter and keep a smile on your face to avoid any feel-bads around the room.
Holiday nutrition tip: slow down to appreciate the flavors and textures of every bite.
Stop Snacking, Start Living
Binge-eating is all too common this time of year. Stress is high, and delicious treats are around every corner—the perfect recipe for disaster. Holidays and comfort food are almost synonymous, so don't beat yourself up for overeating. Instead, tackle the issue productively:
Find food-free activities to keep you and your guests engaged. Board games, building a snowman at home, or skating across an ice rink—there are a million things you can do with a little planning.
Get out of the house. You can have a ton of winter fun in the great outdoors, even if it's chilly or snowy. Make sure everyone's bundled up and ready to have fun to work up an appetite for the next full meal.
Drink water. Okay, we've already talked about this, but it's really, really important. Staying hydrated throughout the day keeps hunger in check and helps you stay sharp, among a ton of other benefits.
Make time to relax. It's called comfort food for a reason: eating is a common brain response to excess stress. Do yourself—and your stomach—a favor and carve out time in your schedule to take a mindful breather.
Snack with purpose. When you do crave a quick bite, make sure it's because you're actually hungry. Eat something healthy, filling, and low-glycemic to fuel your day.
Snacking is difficult to do while dancing.
Happy Holidays, USANA Fam
We hope you and your loved ones enjoy a wonderful holiday season, wherever and however you celebrate. For more seasonal tips, plus delish recipes and savings, flip through our 2020 Holiday Gift Guide today.