Diet & Exercise Goals: Useful Tips Make Getting in Shape Possible for Everyone
Do you keep making the same resolutions to eat right and get in shape year after year? So many of us set these goals at the beginning of the year, but quit going to the gym after January. How can we stay motivated to get off the couch and stop eating so many unhealthy foods?
We asked USANA spokeswoman Dr. Susan Kleiner, health expert and author of seven nutrition books, to give us some advice to meet our diet and exercise goals this year. Her useful tips make getting in shape seem possible for almost everyone. So no more excuses; put down that cookie and follow these steps to make 2013 your year to finally meet your fitness goals.
How Do I Start? Exercise Seems So Overwhelming!
My advice is to work with a certified exercise professional. He or she will evaluate your current physical status and give you advice and guidance on developing a personalized exercise program that is safe and effective. Even if you only meet with your trainer monthly, he or she will give you another point of accountability along with the motivation you need to be successful and the expertise to keep you safe. This is especially important at the beginning when you doubt you can really do it.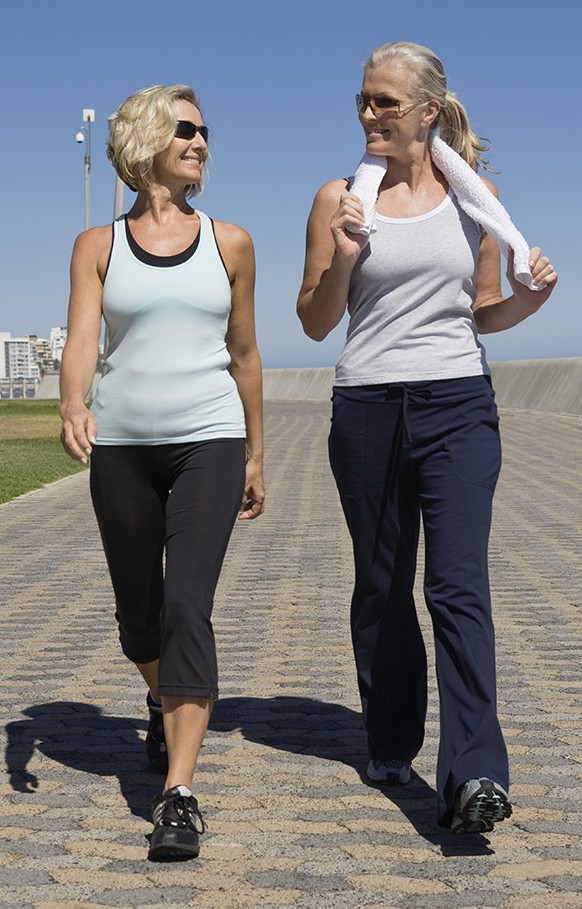 And start walking! It doesn't take any money or equipment, and you can do it on your own schedule. Research shows that people who have successfully lost weight and kept it off for years started walking to be more fit and never stopped!
What Tips Can You Give Me So I Don't Give Up?
Plan, plan, plan! Success comes with consistency. Set aside time in your week to sit down and plan a menu and shopping list. Just don't be afraid to be a little repetitive; routine and ritual lowers stress. The less stressful your plans, the more likely you are to keep at it.
Keep a log or journal. The best way to change old habits into new ones is to write down what you are doing. It gives you a visual guide and keeps you accountable to yourself. Simply log your diet, training, feelings, your energy levels, your intake of water, how much rest you are getting, etc., and then look back and see what works and what doesn't.
Let your exercise support your diet and your diet support your training. Don't eat so little that you can't sustain your training. You won't be able to accomplish your goals and you'll defeat the purpose of getting fit. The more you train, the better your body will metabolize your calories and nutrients, working hand-in-hand to enhance health and performance.
Use technology to stay motivated. An exercise tracker, computer-based feedback, and the True Health Companion (available to USANA Associates) are all great tools you can use to track your progress. Make sure you give yourself (non-food related) rewards for meeting short-term goals.
Get a buddy! You can motivate each other and help each other stay on track.
What Food Would You Recommend Eating to Stay in Shape? 
All foods make you feel good, but some foods make you feel better than others. Over the long term, there are foods that, if eaten too frequently, can make you feel bad.
A plant-based (not necessarily vegetarian), low-glycemic diet will fuel your mind and body. If you want to feel your best while getting in shape, here is list of research-based "feel-great" foods from my book, The Good Mood Diet®.
Eating from this list and eliminating the "feel-bad" foods will help you feel better and lose weight. And once you're two weeks into the diet, you can even sneak in a bit of chocolate or a glass of red wine as long as you continue eating low-glycemic foods.
"Feel Great" Foods:
Air-popped popcorn
Bananas
Beans
Blueberries
Broccoli
Caffeinated drinks (1–2 servings)
Chocolate (in small amounts)
Dark leafy greens
Edamame
Egg yolk
Fish and seafood
Flax seed
Garlic
Ginger
Grapefruit
Grape Juice
Green Tea
Lean Pork
Low-fat or fat-free dairy
Mango
Nuts
Olives, olive oil
Oranges
Pomegranate
Soy
Spinach
Strawberries
Sunflower seeds
Turkey
Unrefined vegetable oils
Water
Whole grains
"Anti-Inflammatory" Foods:
Apples
Citrus fruits and juices
Fatty fish
Green beans
Kale
Nuts
Olives
Olive oil (extra virgin)
Onions
Pineapple
Prunes
Seeds
Turmeric
Vegetable oils
Wheat germ
"Feel Bad" Foods:
Alcohol
Caffeine (large doses)
Fried foods
Fatty meats
Fatty snack foods
Refined sugars and starches
I Love Sweets! How Can I Stay Away From the Cravings?
Think about what you NEED to eat and not about what you CAN'T eat. Focus on feeding your body and brain low-glycemic foods every 3-4 hours and then your natural physiology will help you avoid cravings.
Typically, you have cravings because
your brain is telling you that you aren't taking care of your body's fuel requirements. This causes you to crave sugar and fat — an immediate short- and long-term fuel. Don't set yourself up for that!
Instead, nourish your mind and body with all the "feel great foods" that help you perform at your best. Always combine sources of protein, whole food carbohydrates, and high performance fats to give your body what it needs. This will go a long way to limit cravings.
Be sure to also eat a combination of protein and carbohydrates after exercise. If you don't, your body will crave it later and you'll feel a heavy fatigue.
If I Can Get Myself in Shape, I Want to Try a 5k or Some Type of Fitness Challenge. Is This a Good Idea?
All goals are good. Just be careful not to set them so high that you set yourself up for failure. I prefer small successful steps versus one great leap that falters. Each time you succeed, pat yourself on the back and gain the self-confidence to keep moving forward on your path to better health and fitness.
I like physical challenges because they motivate you to make lifestyle habit changes daily to support your ultimate goal.
For Someone Who Has Been in Shape and Wants to Train for a Marathon or Triathlon, How Would You Recommend Them Starting?
Get a coach who has experience and who you trust. One great way is to train with teams created by foundations that support fundraising runs, such as the Leukemia & Lymphoma Society®. These are a fun, motivating, educational, and grounded way to train for an event.
Susan M. Kleiner — PhD, RD, FACN, CNS, FISSN — is an international columnist and renowned speaker on the subject of high performance nutrition and has consulted with professional teams, Olympians and elite athletes in all sports. She is the President and Owner of High Performance Nutrition®, LLC, a consulting firm in Mercer Island, Washington, where she is a USANA Silver Director and Premier Platinum PaceSetter. Dr. Kleiner is also a USANA spokeswoman and former Scientific Advisory Council member. She has authored numerous academic chapters, articles, and scientific manuscripts, and has penned seven books, including The Oxygen Diet Solution® (RK Publishing 2012); POWER EATING®, 4th Edition (Human Kinetics, In Press); The Good Mood Diet® (Springboard Press, 2007); and The POWERFOOD Nutrition Plan (Rodale Inc., 2006). Dr. Kleiner is a founder and fellow of the International Society for Sports Nutrition and a member and fellow of the American College of Nutrition. She is also a member of the American College of Sports Medicine and The National Strength and Conditioning Association. Dr. Kleiner enjoys the great outdoors of the Pacific Northwest where she can ski, bike and swim all on the same day.
We're proud to bring you the freshest content on the web! Follow USANA on Twitter, like our USANA Facebook page and enjoy the latest videos on the official USANA YouTube channel.
Learn what USANA is doing to make the world a better place.
https://whatsupusana.com/wp-content/uploads/2013/01/IMG_0725-Version-21.jpg
862
1555
Misty Dangel
http://whatsupusana.com/wp-content/uploads/2019/11/USANA_Logo_Black.png
Misty Dangel
2013-01-30 07:55:15
2017-02-22 12:57:07
Diet & Exercise Goals: Useful Tips Make Getting in Shape Possible for Everyone