USANA Fortune 25: Three Palaces and Many Friends
"A journey is best measured in friends, rather than miles." — Tim Cahill
The past two days on USANA's Fortune 25 reward trip in Budapest, Hungary, and Vienna, Austria have been exciting and enlightening. In effect, we have experienced three palaces in a little over 24 hours.
And we've experienced those palaces in the best way — among great friends, old and new.
Three palaces, you ask? Ja! Here's how we did it:
Majestic Imperator, Train de Luxe. At first glance, a train may not seem to qualify as a palace. But the Fortune 25 wasn't on just any old train when traveling from Budapest to Vienna on Wednesday.
Instead, our group traveled privately on the Majestic Imperator, a re-creation of the 19th century train used by Austria's imperial family. The train was designed to be a palace on wheels, and that's exactly the way it felt as we coasted across the countryside while sipping Austrian wine and eating a gourmet three-course lunch.
The plush dining cars and comfortable lounge were made all the better by great conversation, lots of laughs, and countless photo ops.
Hotel Imperial. Once in Vienna, we checked into our second palace of the day — the Hotel Imperial. Built in 1863 as the private residence for the Prince of Württemberg, the building is now a 5-star luxury hotel on the Ringstrasse.
The hotel transported us to another era, with its antique artwork, chandeliers, and carpets dotting each room, and liveried employees around every corner. Yet every modern comfort is available.
Take a virtual tour of some of the rooms and you'll see what I mean.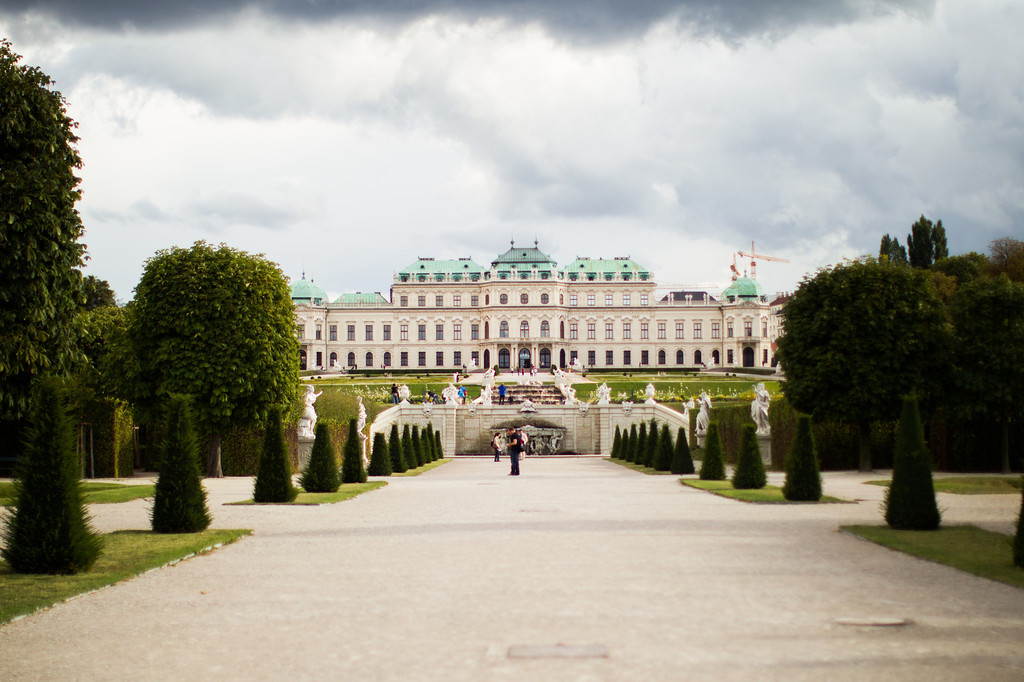 Schönbrunn Palace. We set out as a group early Thursday morning to visit the "summer home" of the Habsburg Imperial Family. Schönbrunn Palace was awe-inspiring both in its incredible size (1,441 rooms!) and its over-the-top Rococo style.
Exceptional guides gave us a personal tour of the palace and grounds, providing an in-depth look at the royal family and their huge entourage. From tricked-out carriages to stories of imperial love and intrigue, the word of the day was simply "Wow."
Making Memories
The glitz and glamour of three palaces in two days was fun. But our best memories of this trip will likely be of smaller things.
Some of my favorites include making a new friend over Viennese coffee at breakfast, being led by USANA Vice President David Mulham in an Aussie sing-a-long on the bus, watching just about everyone get photo-bombed, learning new Chinese phrases from our Asia Pacific leaders, and celebrating some hard-earned advancements of Fortune 25 leaders.
[wp-imageflow2]
It's hard to believe we have just one more full day on this once-in-a-lifetime trip. But you know we're going to make the most of our last 24 hours. Stay tuned for all the details, including some big surprises!
[youtube]http://www.youtube.com/watch?v=FutREd62h_k[/youtube]
If you're unable to view the above video, please visit the USANA YouTube channel
Deborah Woo, USANA's president of Asia and Greater China, delivers a message from Vienna, Austria, during the 2013 USANA Fortune 25 trip.
[youtube]http://www.youtube.com/watch?v=5xQgdWoGVUY[/youtube]
If you're unable to view the above video, please visit the USANA YouTube channel
We're proud to bring you the freshest content on the web! Follow USANA on Twitter, like our USANA Facebook page and enjoy the latest videos on the official USANA YouTube channel.

Learn what USANA is doing to make the world a better place.
The future of personalized health and nutrition is now available with USANA's True Health Assessment.
https://whatsupusana.com/wp-content/uploads/2013/09/USANA-Fortune-25-Day-5-Featured.jpg
718
1280
Amy Haran
http://whatsupusana.com/wp-content/uploads/2019/11/USANA_Logo_Black.png
Amy Haran
2013-09-12 19:00:58
2017-02-22 12:55:57
USANA Fortune 25: Three Palaces and Many Friends