USANA Athletes: Sarah Hendrickson is Going From Surgery to Sochi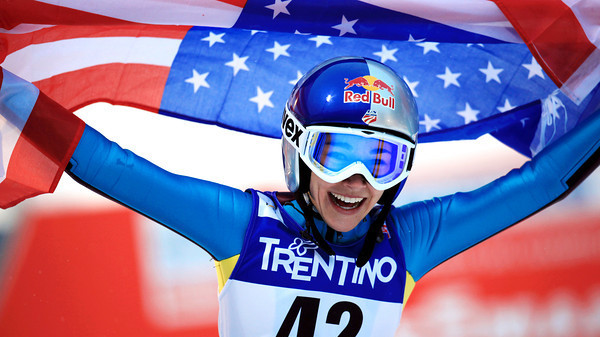 It's the big hill in Germany in August 2013, and Sarah Hendrickson is doing exactly what you'd expect from the ski jumping world champion. She's doing the thing she's been doing for 12 years, since she was a precocious 7-year-old wrapped up in the Winter Games happening in her hometown of Park City, Utah.
She's jumping. She's flying. She's landing softly and gracefully. And Sarah's doing it as good as she ever has — if not better.
Now she's got the OK from her coach for a fourth training jump on that big hill on that August day. She's flying again. She's over the knoll at the right height. There's some wind, but she stays on course. At 120 meters down the hill, Sarah realizes she's about 3 feet higher than she should be.
By that time, it's too late.
"I just remember hitting the ground and immediately feeling a pain in my knee," the 19-year-old ski jumping superstar says. "I stopped and looked up at the sky and tried to move my leg and convince myself that nothing was wrong. But obviously it was a little bit more severe."
Quite a bit.
Sarah's medial collateral ligament tore completely off the bone and recoiled into her leg. The anterior cruciate ligament was completely torn and there was damage to 80 percent of Sarah's meniscus. This was very severe.
Usually when you take a spill, she explains, the coaches want you to go back and immediately take another jump so you don't have time to dwell on it. "Obviously I had quite a few months to think about it."
The biological timetable for healing an injury like Sarah's is six months. She had five, maybe less, before Sochi and a historic Winter Games for her sport. So she got back to work as soon as possible, on the seventh day after surgery, when the pain had subsided enough to let her leave the house.
Sarah has spent the last few months working and rehabbing. It's been five-hour days in the gym strengthening the muscles around the injury, preparing herself for January, when she should be able to jump again. The process has been a long and hard one, testing her physically and mentally.
"Being the last athlete in the gym at 5:30 at night," she says in late November, "watching the snow fall outside, while others are getting ready to compete and leave for Europe, knowing you still have a month and a half to go. That's going to be one of the hardest things you're going to have to deal with."
Sarah's doing just that. She's on track to be the strongest, physically, she's ever been. Mentally, too. And she is confident that first landing will be fine. Sarah's body will remember how to ski jump, just like riding a bike, she says.
And she'll remember 2012, as well. You see, this isn't her first time coming back from injury. Sarah had surgery to repair cartilage in her knee in spring of that year, which kept her off the hill for six months.
It was nowhere as serious as her August injury, but the experience is something that she can lean on. And let's hope, history will repeat itself.
"When I came back from that injury, I won a world championship the next year."
[youtube]http://www.youtube.com/watch?v=wmA0bYd2vNM&feature=c4-overview&list=UUlekyylcv5dXbDXNVn1OENQ[/youtube]
Follow Us!
Look for more information about other USANA athletes who will be in Sochi as we get closer to the Winter Games in February, by following us on Facebook and Twitter (@TeamUSANA)!
*This story originally appeared on USANAtoday.com.
*The mentioned athletes are either distributors or dedicated users who have received compensation for their partnership and/or complimentary USANA products.
We're proud to bring you the freshest content on the web! Follow USANA on Twitter, like our USANA Facebook page and enjoy the latest videos on the official USANA YouTube channel.

Learn what USANA is doing to make the world a better place.
The future of personalized health and nutrition is now available with USANA's True Health Assessment.
https://whatsupusana.com/wp-content/uploads/2014/01/IMG_5313-M-e1389132151567.jpg
337
600
David Baker
http://whatsupusana.com/wp-content/uploads/2019/11/USANA_Logo_Black.png
David Baker
2014-01-13 08:00:46
2014-01-23 16:30:23
USANA Athletes: Sarah Hendrickson is Going From Surgery to Sochi