Supplement Spotlight: 3 Things That Make the Essentials the Right Choice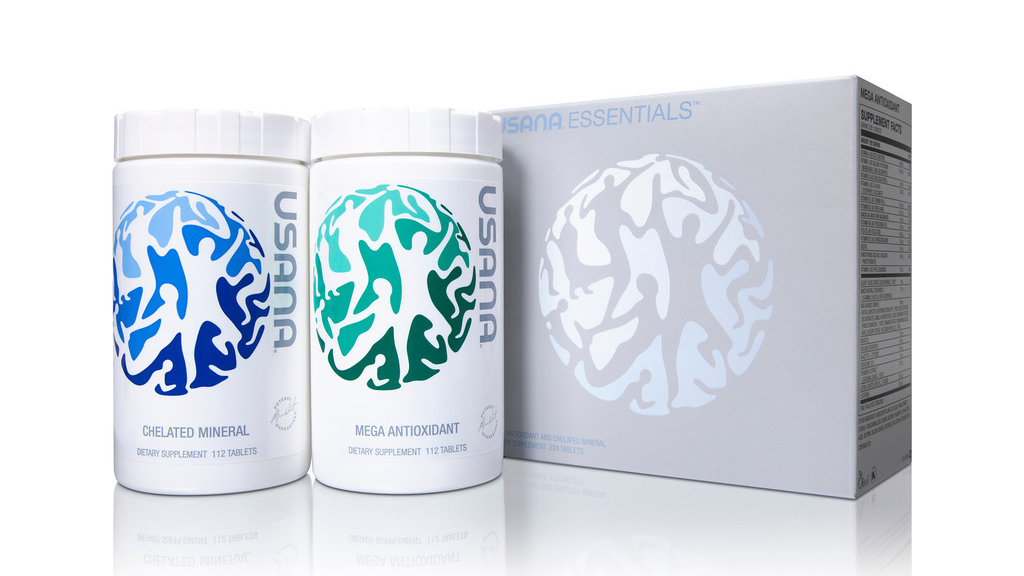 I'll admit, I can be a tad lazy. And figuring out the right basic nutrition I need? Well, that seems like a lot of work. That's why I'm so happy we can all trust that the scientists here at USANA know what they're doing! And nowhere is that more evident than in the Essentials.
It all began with USANA founder Dr. Myron Wentz, who summed up three important aspects of a good nutritional supplement: "If we can nourish the human body in a comprehensive way on a daily basis with the full spectrum of essential nutrients in the right forms, amounts, and in the proper balance, we can sustain long-term health."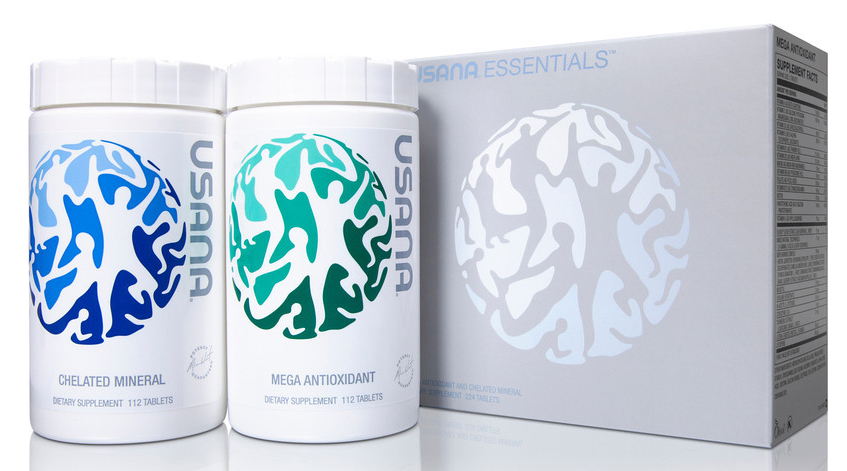 Those three aspects have always guided the formulation of the Essentials, and they are why the Essentials are the right choice (especially for a lazy girl).
The Right Amounts
Another confession — I struggle to make good food choices. And I'm not alone. According to food intake surveys, practically no one eats the recommended amounts of all nutrients. And, Dr. John Cuomo once astutely observed that getting only the established recommendations — the DRI (Dietary Reference Intakes) or RDA (Recommended Daily Allowance) — is like setting your income to the government-established poverty line.
Poverty doesn't sound so awesome to me! And most of us aren't even consuming poverty levels of our essential nutrients.
To maintain your "richest" health, you need to take in even more of most key nutrients every day. As an example, 400 mg of vitamin C per day or more is what some studies have shown will support heart health.* But the RDA is only 75 to 90 mg per day.
USANA scientists know what the right amounts are. That's why, rather than supplying small but ineffective amounts of nutrients found in many supplements, the Essentials include quantities of nutrients shown to provide true health benefits.
The Right Nutrients in the Right Balance
I know, it's tempting, but picking up a single-nutrient supplement, or one of those one-a-days, at your local drug store might not be the best option for a couple of reasons:
It won't ensure that you're covering all of your nutritional bases at those amounts we just talked about. There's a reason the Essentials are eight tablets a day!
You may not be getting the all the nutrients that are needed to work together to get the best effects. As an example, proteins that use vitamin A will not function without sufficient vitamin C, D, E, and zinc.
Isn't it nice to know that with just one product, you will get a time-tested, comprehensive blend of essentials vitamins and minerals, plus cell defending antioxidants? Those antioxidants are important for helping your body deal with the load of damaging stuff its exposed to, like excessive stress, pollution, and less-than-ideal dietary habits.
Plus you will ensure you get the complementary nutrients you need for the product to actually deliver results.
Our world-class scientists know exactly which nutrients synergize with other nutrients to function properly, which boost the action of others, and which nutrients shouldn't be combined. Which is no small feat — our body's nutrient interactions are complex! One chart I found trying to explain it looked like a complicated dream catcher. (I can't verify the accuracy of the chart, but you get the point!)
Fortunately, USANA scientists' expertise goes into balancing the Essentials to take away any guesswork, with safe nutrient combinations that work together to supply complete nutrition.
The Right Forms
Finally, in the world of supplements, you really do get what you pay for. There are often less-expensive, less-pure, and less-effective, forms of many nutrients, many of which are used in inexpensive supplements. USANA scientists are diehards about using only safe, bioavailable, and effective forms of every nutrient, sourced from well-respected suppliers. Trust me. I've seen the scientific team in action — there are no compromises to be had!
Nutrition can be super confusing. That's why we can heave such a collective sigh of relief when it comes to taking a supplement, because we can be absolutely sure that USANA's Essentials — Mega Antioxidant and Chelated Mineral — are the right choice for top of line healthy nutrition every single day.
These are just three of the reasons we're rated number one in The NutriSearch Comparative Guide to Nutritional Supplements. Watch this video to find out more.
[youtube]http://www.youtube.com/watch?v=QvxPcNnqyOw&feature=share&list=PLM8ZVFQ3_uk-kWgwv_QKFKcjvavsgrhVK[/youtube]
*These statements have not been evaluated by the Food and Drug Administration. This product is not intended to diagnose, treat, cure, or prevent any disease.
We're proud to bring you the freshest content on the web! Follow USANA on Twitter, like our USANA Facebook page and enjoy the latest videos on the official USANA YouTube channel.

Learn what USANA is doing to make the world a better place.
The future of personalized health and nutrition is now available with USANA's True Health Assessment.
https://whatsupusana.com/wp-content/uploads/2013/11/EssentialSlider.jpg
576
1024
Camille Fletcher
http://whatsupusana.com/wp-content/uploads/2019/11/USANA_Logo_Black.png
Camille Fletcher
2013-11-08 08:00:54
2014-02-28 16:22:37
Supplement Spotlight: 3 Things That Make the Essentials the Right Choice