USANA Accolades: Starting the Year Strong
Am I the only one baffled by the fact that we are only a couple days from being a fourth of the way through 2014? Didn't we JUST celebrate Christmas?
Seriously, this year started off with a bang and it isn't showing any signs of slowing down. Hopefully that goes the same for this year's accolade count as well.
Over the past three months, USANA has received 23 accolades that recognize its healthy work environment, award-winning USANA Studios team and the fine people who make up its customer service departments, in both its corporate and Australian offices.
Here's a breakdown of what those awards are and why you should care about them.
Health is Key
At the beginning of the year, our bomb.com Wellness Coordinator, Lauren Reichman notified me that we were recipients of the Fit Friendly Worksites award by the American Heart Association. Why this shouldn't come as a surprise, this award is given to employers who go above and beyond when it comes to their employees' health, and we earned platinum status.
So thanks to Lauren for implementing some fantastic new wellness classes and competitions in USANA and USANA CEO Dave Wentz for allowing USANA's employees to utilize these courses during the work day! #yayhealth
Multimedia Masters
The AVA Awards is an international competition that recognizes outstanding work by creative professionals involved in the concept, direction, design and production of media that is part of the evolution of digital communication.
Basically, it's an awards program to highlight all of the cool things our USANA Studios and social media teams do.
This year, we received 15 AVA honors to add to the 15 we already had. That's right, we doubled our current AVA haul.
Platinum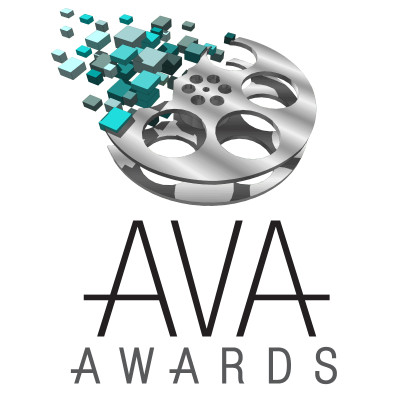 Gold
True Health Assessment — Mobile Web/App for Business
USANA Compensation Plan — Creativity (Web Video) Motion Graphics Design
USANA Compensation Plan — Motion Graphics Company Overview
USANA Open — Social Media Site/Contest Promotion
USANA Probiotic — Video for the Web/Informational
USANA Probiotic — Video Production/Marketing (Product)
USANA Proflavanol C — Video for the Web/Informational
USANA Proflavanol C — Digital Video Creation/Animation
USANA Proflavanol C — Video Production/Marketing (Product)
To add to the video-related accolades, we recently received word that we won four 2014 Telly Awards for having some of the finest film and video productions, groundbreaking web commercials, videos and films in the world. This year we brought home one silver and three bronze Tellys.
Kill 'Em with Kindness
Everyone who has ever called USANA's customer service representatives know first-hand how great and helpful they are at their jobs. Which is why a few entries were submitted on their behalf to this years Stevie Awards for Sales & Customer Service!
The awards recognize the achievements of call center, customer service, and sales professionals worldwide and this year, USANA received honors for all of its entries.
Annette Frehner – Contact Center Professional of the Year (SILVER)
USANA Health Sciences – Contact Center of the Year, Up to 100 Seats (BRONZE)
USANA Australia – Customer Service Department of the Year (BRONZE)
Congratulations to everyone on their achievements!
Be sure to check back with us over the next couple of months for the next USANA Accolades update. You never know what notable awards USANA is going to apply for and potentially win!
We're proud to bring you the freshest content on the web! Follow USANA on Twitter, like our USANA Facebook page and enjoy the latest videos on the official USANA YouTube channel.

Learn what USANA is doing to make the world a better place.
The future of personalized health and nutrition is now available with USANA's True Health Assessment.
https://whatsupusana.com/wp-content/uploads/2014/03/USANA-Accolades-2014.jpg
900
1600
Allie Henderson
http://whatsupusana.com/wp-content/uploads/2019/11/USANA_Logo_Black.png
Allie Henderson
2014-03-31 07:45:58
2014-03-31 07:52:34
USANA Accolades: Starting the Year Strong