Water Cooler Wellness: 5 Creative Ways to Eliminate Stress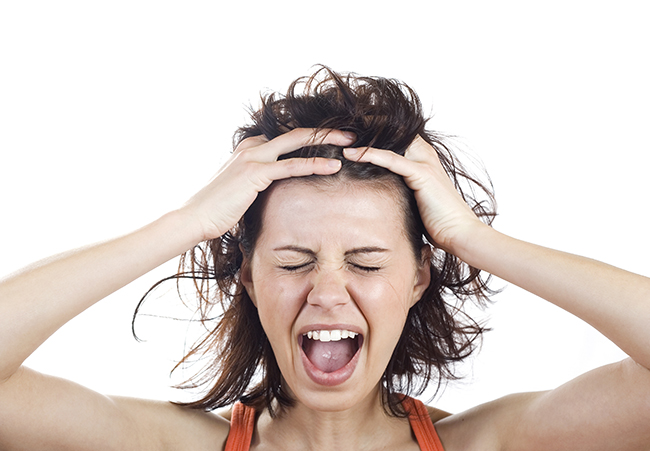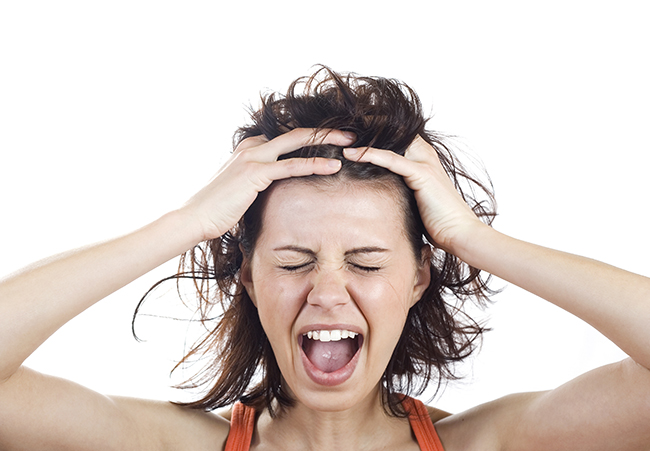 What's up, my USANA peeps? Are you all excited for the 2014 International Convention? If not, you should really get with the times—Convention is only two weeks away!
Needless to say, we're extremely excited to see all of your beautiful faces in Salt Lake City. But here's the thing: I'd be lying if I said we weren't all under a lot of stress preparing for the big event.
I swear, I'm not trying to complain. It's pretty clear that everybody experiences stress on a regular basis, so I decided to make it my goal to come up with some creative ways to address the problem. People just don't seem to understand that yoga and I aren't on speaking terms.
Tell Us a Story
Sometimes escaping to another world can be a creative, fun way to get rid of stress. Pick out a family member or friend, and put your crazy thoughts on paper by writing a short story about this person. Take their normal, day-to-day life and flip it upside down. Their story could incorporate time travel, flesh-eating insects, or even a steamy, once-in-a-lifetime romance. You're the writer, so you decide!
Once you're finished, print the story on some fancy paper, and give it as a gift to this person. You'll be surprised to see the excitement in their reaction. (Until they read about getting devoured by those insects, of course.)
Create a Collage
Any good USANA Associate knows about a dream board—a board that encompasses everything you hope to achieve in life. But what you might not think about is how much fun you can have when creating your dream board.
Scan through magazines, books, and websites to find the words and images that motivate you—the content that reminds you to keep pushing and striving to accomplish your life goals. Once you're finished, you'll feel a sense of new direction and inspiration that's sure to clear your mind.
 You Can Dance If You Want To
[youtube]https://www.youtube.com/watch?v=j8XGmZ8HDIU[/youtube]
I don't care who you are—a quick dance session always brings a cloud of happiness to the scene. Even an angsty, frustrated Kevin Bacon gets invigorated by a sweaty dance routine. And if you want to use the "I can't dance" excuse, let me stop you right there. I might be the most rhythmically-challenged human there ever was, and you better believe I'll still dance around in my kitchen while cooking dinner every night. Just make sure no one is around to diminish your inner dance pro.
 Rev It Up!
You know that tasty Rev3™ you've got sitting in the fridge? It's time to get creative and think of a new way to down that cleaner, smarter, and stronger energy boost.
The writers here take this challenge very seriously. Some of our experimental combinations have led to Revsca (Rev3 & Fresca), Rev nog (Rev3 & egg nog), Rev Floats (Rev3 & vanilla ice cream), Rev Sorbet, Rev popsicles, and Rev bread.
How will you "Rev"olutionize our wonderful berry pomegranate beverage?
 Give Back
Giving back to your community is an incredible way to shake the stress of life. While it may seem like a burden to participate in volunteer work, you'd be surprised at how rewarding it is to contribute to a charitable cause. Don't just write out a check, either. Find new ways to get involved personally so that you can see the direct results of your efforts.
Maybe it sounds selfish to volunteer your time for the sake of personal benefit, but in the end, charity work is something that brings good to both the giver and the receiver. If you're going to de-stress, you might as well give back to your community at the same time.
Keep Your Eye on the Prize
These are some very simple tips on how to relieve yourself of stress, but don't underestimate what a difference the small stuff can make. Focus on what you want your future to look like, and come up with your own idea of how you can work toward this life in creative steps that allow you to hit the reset button on your stress levels every now and then.
Water Cooler Wellness is a USANA series looking at ways entrepreneurs or everyday folks can get healthy — physically, financially and maybe even emotionally. Next month in Water Cooler Wellness: Diabetes Awareness and Prevention.

We're proud to bring you the freshest content on the web! Follow USANA on Twitter, like our USANA Facebook page and enjoy the latest videos on the official USANA YouTube channel.

Learn what USANA is doing to make the world a better place.
The future of personalized health and nutrition is now available with USANA's True Health Assessment.
https://whatsupusana.com/wp-content/uploads/2014/08/Stress.jpg
451
650
Nick Peterson
http://whatsupusana.com/wp-content/uploads/2019/11/USANA_Logo_Black.png
Nick Peterson
2014-08-15 08:00:53
2014-08-13 12:20:36
Water Cooler Wellness: 5 Creative Ways to Eliminate Stress