15 Tips to Survive and Thrive During the Holidays
They're heeeeeeeeerrrrreeee. I'm not talking poltergeists. I'm talking the holidays, people, which, if we're being honest, can sometimes cause as much dread as a poltergeist. Here are 15 tips to help you survive the season and make it to January in one piece!
And, please share your holiday survival tips in the comments section below.
Put the Smackdown on Stress
Family, shopping, a mile-long to-do list — holidays can be, shall we say, trying? And stress can have us feeling grinchy and grabbing for comfort foods (or "insert your vice here") in the blink of an eye.
Make a Party Plan
If you're watching calories, knowing how you're going to handle a food situation will help you have more control and less guilt.
Determine what the most important indulgences are, and skip those you don't love. If you can't pass up mashed potatoes, maybe you don't eat a roll with butter.
Negotiate with yourself. Tell yourself you can have the pumpkin pie, but first you will eat a plate of salad or fruit. Drink that glass of wine, but only after you've had a glass of water first. Who knows? Maybe tying an indulgence to a healthy choice will help activate the reward system in your brain for eating healthier.
Don't get too hungry or all the willpower goes out the window. Facing a bonanza of food temptations at dinner? Eat a Protein Snack (I'm partial to the Fudge Delight myself) or drink some juice with Fibergy® Plus a couple hours before your meal, so you're not voraciously out of control.
Keep These USANA® Products On Hand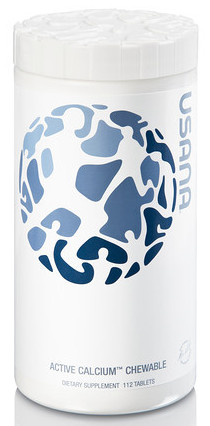 On top of your daily Essentials™ and Vitamin D (very important this time of year), a number of USANA products can come in handy during the holidays to help you keep your health in tip-top shape.*
Keep some Active Calcium™ Chewable accessible. It works wonders as an antacid.*
Looking forward to a big glass of eggnog? Maybe a few? Take some Hepasil DTX™, so your liver is ready to handle whatever you throw at it.*
Traveling over the river and through the woods? Pack some Pure Rest™ to help you sleep — Probiotic and Booster C 600™ wouldn't hurt either. New environments and lots of people equal immunity challenges that can leave you feeling less-than-festive.*
Connection and Compassion
If you have lots of people around you, this may not apply. But if, like me, you're single this time of year, it can seem like everyone else is surrounded by loved ones and you're the only one who is feeling a tad lonely.
First, accept and be nice to yourself. Take solace in the knowledge that many people are experiencing the same thing; it's unfortunate, but it doesn't mean there is something wrong with you — it's OK and you're OK. Have compassion for yourself. Try a Metta Meditation.
If you want to get out, check Meetup.com or community events listings for something to do. If you don't, nobody will judge you for having a Downton Abbey TV watchathon — sometimes distraction is the best coping mechanism!
Donate your time to the less fortunate. Find local volunteer opportunities through sites such as Volunteers of America.
Go to church, if you're so inclined.
Make an effort once a day to connect with someone. If you think about it, you probably know someone else who might be struggling. Focus on helping that person feel better. You will automatically feel better too.
I definitely plan to try these tips myself this year, and I hope that something here helps you, too. And remember to share your stress-busting tips in the comments.
I wish you a healthy, happy, poltergeist-free holiday season!
*These statements have not been evaluated by the Food and Drug Administration. This product is not intended to diagnose, treat, cure, or prevent any disease.

We're proud to bring you the freshest content on the web! Follow USANA on Twitter, like our USANA Facebook page and enjoy the latest videos on the official USANA YouTube channel.

Learn what USANA is doing to make the world a better place.
The future of personalized health and nutrition is now available with USANA's True Health Assessment.
https://whatsupusana.com/wp-content/uploads/2013/11/Holiday.jpg
477
849
Camille Fletcher
http://whatsupusana.com/wp-content/uploads/2019/11/USANA_Logo_Black.png
Camille Fletcher
2013-11-29 08:00:57
2013-11-26 09:16:11
15 Tips to Survive and Thrive During the Holidays