RESET Success: How the 'Big Kid' Became an Inspiration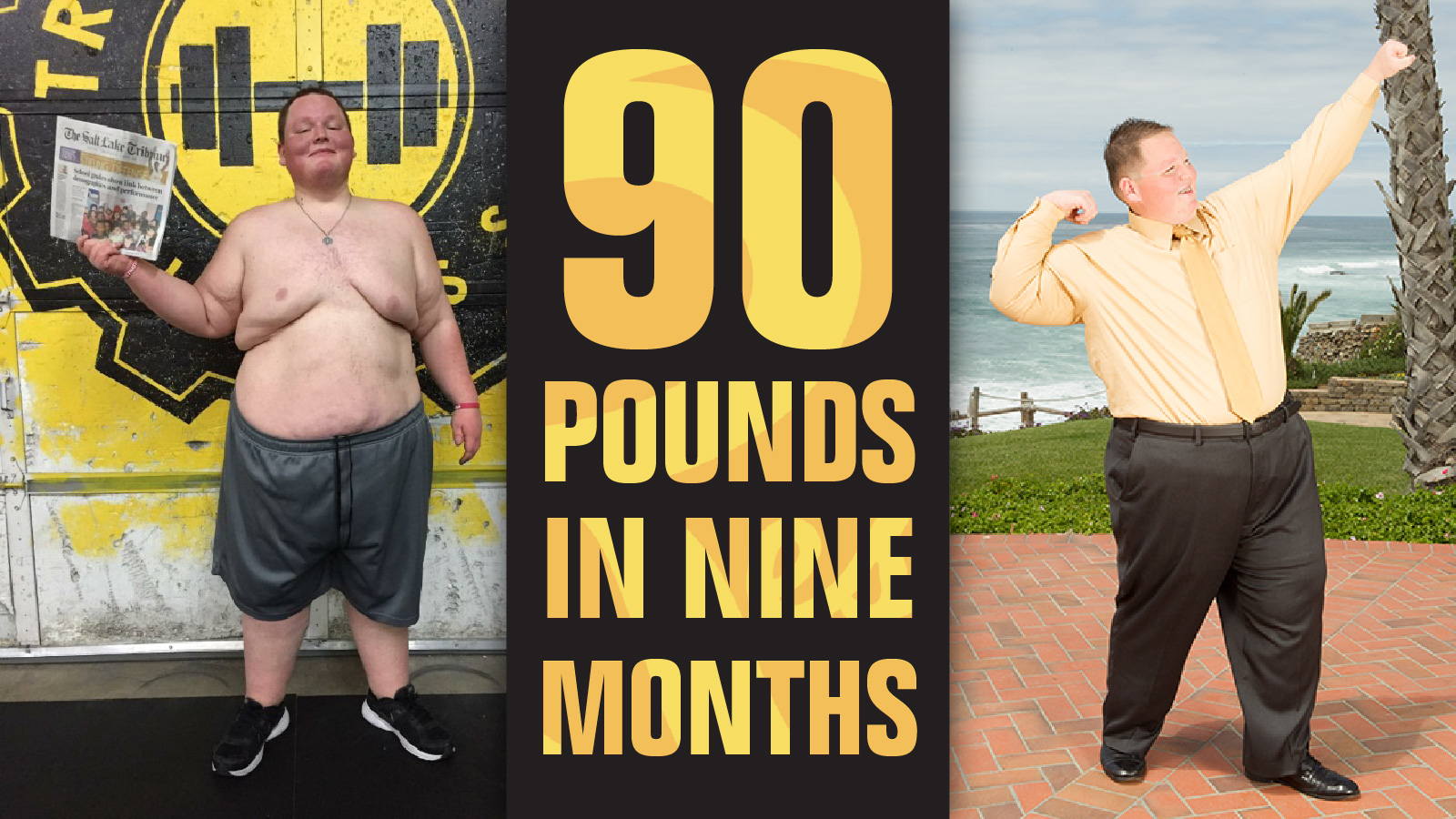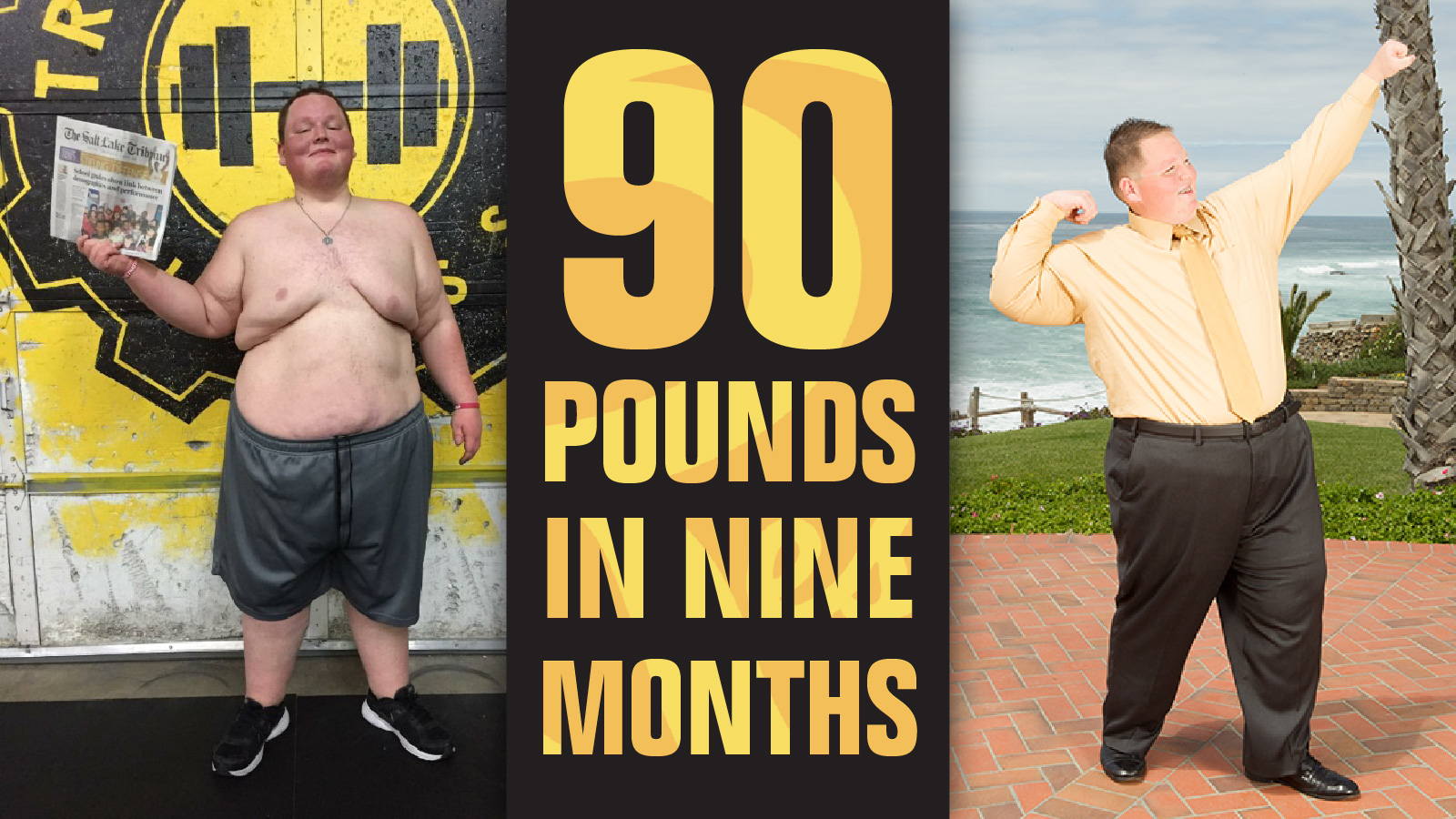 Devin Reid was always the "big kid." You know, the heavy fella who always chose to sit in the back of the classroom, masking his insecurities with witty banter and casual repartee.
On the outside, he was the funny friend; the guy you could count on to deliver a solid punch line when you needed it most. On the inside, he believed he was the punch line.
He never told anyone how he felt. Not because he was afraid, necessarily, but because he was ashamed.
"I wanted to make a change," Devin says. "But that was a lot easier said than done. I was a 19-year-old 'fat' kid with no confidence and no idea where to start."
In September of 2014, he won a free year of personal training and nutrition coaching. That's when he discovered USANA. That's when he began to realize his dream of becoming a U.S. marine wasn't as far fetched as he originally believed.
That's when everything changed.
For the better part of the past year, Devin has dedicated himself to improving his physical and mental state.
He put his whole heart into his workout routine, hitting the gym six days a week for what he calls "Beast Training." He changed his eating habits, choosing salads over burgers and fries; then he jumped into the RESET Nation Challenge with both feet.
"I didn't just want to lose weight," he says. "I wanted to quit being ashamed of my body—afraid of what people thought. I wanted to become the person my friends and family already believed I could be."
Now, nine months later and 90 pounds lighter, Devin feels like a different person.
His confidence is at an all-time high, and the closer he gets to his goal weight of 220 pounds, the more intense his focus becomes.
His workout routine feels less like an intimidating burden and more like a daily escape. He doesn't worry about what people might think when they meet him and doesn't feel the need to hide in the back of the classroom.
He no longer feels like a joke.
But it hasn't always been such a breeze. In fact, it's been one of the most trying experiences of his life.
"I was the only person in my family participating in the Challenge," Devin recalls. "So I was always reaching for a Nutrimeal shake while everyone else was reaching for a slice of pizza. Overcoming that temptation was incredibly difficult for me."
There were days when he wanted to quit. Like when people made him believe that no matter how hard he worked, he'd always be nothing more than the "funny guy"—the punch line on the receiving the end of a bad joke.
But he never lost his drive. He never gave in; and his stick-to-itiveness is starting to rub off on his friends, family members, and thousands more who have faced similar struggles.
"You gotta want it," he says. "You can change, too, but you have to be ready. RESET can help, but you have to make the effort; you have to want it, push for it, and fight for it with every fiber of your being."
His experience has taught him what it takes, but what Devin may not realize is that he is an inspiration…and his words carry more weight than he ever has.
*Individual results may vary. RESET weight-management system lowers your daily caloric intake and recommends moderate exercise for best results. Average results are 4.5 lbs. in five days. It is suggested that you take these products to your physician and secure his/her advice if you intend to change your diet, begin an exercise program, are pregnant or lactating, have allergies, are taking medications, or are under the care of a physician. Children under the age of 18 should not participate in the RESET program, except on the advice of their physician and/or dietician.
We're proud to bring you the freshest content on the web! Follow USANA on Twitter, like our USANA Facebook page and enjoy the latest videos on the official USANA YouTube channel.


Learn what USANA is doing to make the world a better place.
The future of personalized health and nutrition is now available with USANA's True Health Assessment.
https://whatsupusana.com/wp-content/uploads/2015/05/USANA-RESET-Devin-Reid-Featured.jpeg
900
1600
Aaron Adams
http://whatsupusana.com/wp-content/uploads/2019/11/USANA_Logo_Black.png
Aaron Adams
2015-05-29 04:00:56
2017-02-23 06:52:13
RESET Success: How the 'Big Kid' Became an Inspiration