USANA Associate Shares Message of Hope After Losing 320 Pounds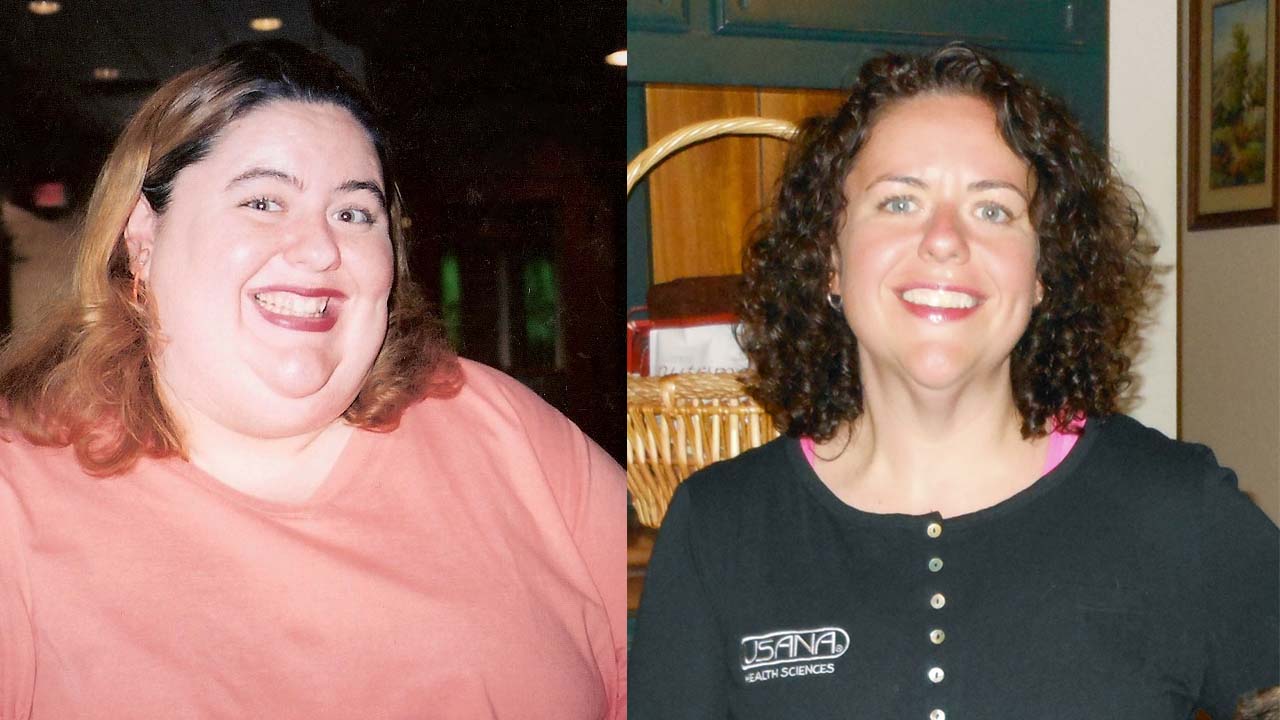 The following is a guest post written by Hattie Montgomery, a USANA Associate who has lost 320 pounds through diet, exercise and a lot of hard work. She recounts her weight loss journey below.
Imagine being 530 pounds. You know your life is slowly slipping away, and you've allowed that to happen because of all the pain you endured. But there's this yearning inside you to live, to save your life. Where do you go? What do you do?
That was me three years ago.
Faced with an enormous task, I found myself wondering where to even begin. The first year, I practiced a calorie-restricted diet of lean proteins, fruits and vegetables, eliminating all refined carbs and sugars from my diet. The only exercise I could do was a bit of walking. It was slow and painful, but the more I tried to do it, the further I could go. After that first year I had lost 180 pounds and knew my life-altering journey was really happening.*
I've always been the person who researches and tries things out. I began exploring protein shakes and protein bars to add to my diet plan. I tried so many, I lost track, but they all gave me the spike then crash reaction.
That's when my life and journey took a turn. I was plateauing with my weight loss. I knew I had to revamp my diet and expand my exercise, but again, I was left with the questions of what do I do. Then I met Matt Ryan and was introduced to USANA. I tried the RESET program and lost 8 pounds, jumpstarting my weight loss again. As I used the USANA program, I was ecstatic to finally find products that left me feeling energized and didn't leave me needing a nap two hours later from the terrible crash.*
I began practicing the transform phase and was amazed at how easy the program was to follow. One thing that I found myself struggling with was planning my days and meals.  There is such an emotional connection to food, so when I have a plan laid out for me that's quick and easy to follow, it makes my life so much easier.  I believe in this program so much because of the quality of products, but also because it's the first time that I haven't been stressed or worried about what to eat. I have been following the USANA Transform program now for two years, along with the daily MyHealthPak™ vitamins, and would never go back to any other plan.
I also ventured out and tried adding more activity into my routine. After Year 1, I could move, and so I decided I would try to take up tennis, practice yoga and even try jogging. I joined the gym and started working out with my personal trainer, Ray. Each week I do three days of resistance training and three days of cardio. I also spend time outside walking each day with my dog, Bear. In February, I competed in my gym's indoor triathlon; I cried at the end because I just couldn't believe how three short years ago I could hardly walk and now I was becoming the athlete I always dreamed of being.
By following the USANA program and adding more exercise to my plan, I lost an additional 140 pounds in two years.**
Imagine being 530 pounds and giving up on your life. Suddenly your life is blessed with an amazing company that believes in your success and happiness so much that they put out the best quality product and then take an active interest in your life. All of the pieces finally came together for me — the right eating program and supplements, the right exercise program, and an amazing group of people who love and support me unconditionally.
In three years I've lost 320 pounds. Yes, my life is forever changed, and I'm so grateful to have this amazing second chance to tell my story and spread the message of hope. It's never too late, and USANA will be with you every step of the way.
*These statements have not been evaluated by the Food and Drug Administration. This product is not intended to diagnose, treat, cure, or prevent any disease.   **Individual results may vary. RESET weight-management system lowers your daily caloric intake and recommends moderate exercise for best results. Average results are 4.5 lbs. in five days.  
We're proud to bring you the freshest content on the web! Follow USANA on Twitter, like our USANA Facebook page and enjoy the latest videos on the official USANA YouTube channel.

Learn what USANA is doing to make the world a better place.
https://whatsupusana.com/wp-content/uploads/2012/06/HattieSlider.jpg
720
1280
Jessica Whiting
http://whatsupusana.com/wp-content/uploads/2019/11/USANA_Logo_Black.png
Jessica Whiting
2012-06-07 07:15:00
2017-02-23 06:52:34
USANA Associate Shares Message of Hope After Losing 320 Pounds