Triathlon is Finish Line for Rewarding Journey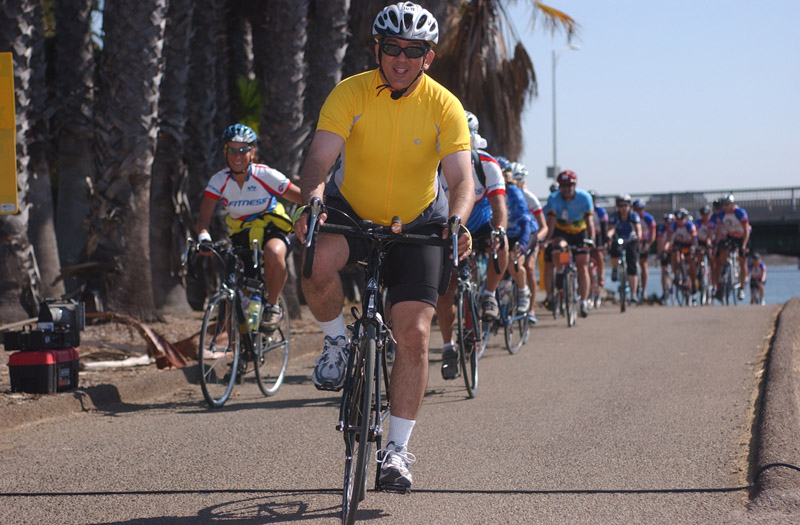 When a business associate told Majid Mokhbery that for his 50th birthday he'd be competing in a triathlon, Majid, 48 years old at the time, thought it would be cool to do the same for his 50th birthday.
"It took me five years to talk my head into it," says Majid, now 53, who this week is heading to Hawaii to compete in the Lavaman Waikoloa Triathlon.
Majid, a USANA Diamond Director and member of the exclusive Million Dollar Club, will take on a 1-mile swim, a 25-mile bike ride and a 6.2-mile run, all the while raising money for leukemia and lymphoma research.
It's no small feat, especially considering that up until a couple months ago Majid hadn't ridden a bike in 30 years and hadn't stepped foot in the ocean since Jaws premiered on the silver screen.
But certain events lined up, making this an ideal time for Majid to step out of his comfort zone and jump headfirst into a triathlon training program.
Almost exactly a year ago Majid's brother, Mohammad, suffered a heart attack and died. The devastating loss pushed Majid into action. He's running this week's triathlon in honor of his brother, and he's raising money as part of the Leukemia and Lymphoma Society Team in Training.
"For me, just to complete the triathlon will be huge," Majid says. "With the help of USANA and my team around me, I know that I'm going into the race as prepared as possible."
Surrounding yourself with a strong support system is crucial, he says. When the RESET Challenge: Destination Transformation launched in January, Majid decided to use the 12-week weight-loss challenge as a springboard to get in better shape and prepare for the triathlon.
He works with a trainer three times a week and either swims, bikes or runs daily — he doubles up the activity on the weekends. In late February he dismissed his fear of the ocean (with the help of a "sharks hug with their mouth" T-shirt) and found that what they say about riding a bike is, in fact, true.
As of mid-March he'd shed 14 pounds with the help of the RESET weight-management program, and he is confident he'll be good to go when he steps to the starting line in Hawaii. Majid is walking the walk and serving as a role model for his three children, two of whom are his business partners.
His USANA colleagues might like to know that Majid is personalizing his supplement regimen during his training. In addition to his HealthPak™, he's created a MyHealthPak™ that includes BiOmega™, Proflavanol® C200, CoQuinone® 100, Hepasil, Active Calcium™, Procosa and vitamin D.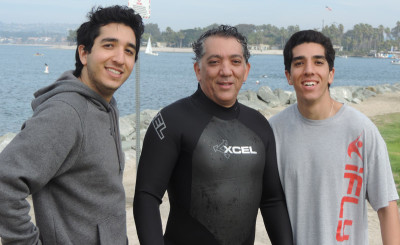 For Majid, who's partnered with USANA for 17 years, he notices similarities between training for a triathlon and running your own business.
"It's a journey, an endurance race," he says. "You have to teach yourself how to sustain yourself. You can't listen to the negative voices in your head and you have to stay focused."
But above all, make sure you're setting goals and striving to achieve them every day.
"Whatever your dream is, just go after it," he says. "There are people who are faster than me but I feel so much fulfillment, excitement and am so much happier that I'm doing this right now."
We're proud to bring you the freshest content on the web! Follow USANA on Twitter, like our USANA Facebook page and enjoy the latest videos on the official USANA YouTube channel.

Learn what USANA is doing to make the world a better place.
The future of personalized health and nutrition is now available with USANA's True Health Assessment.
View Tim Haran's profile
https://whatsupusana.com/wp-content/uploads/2014/03/Majid-Mokhbery-Triathlon-Featured.jpg
900
1600
Tim Haran
http://whatsupusana.com/wp-content/uploads/2019/11/USANA_Logo_Black.png
Tim Haran
2014-03-25 08:00:14
2017-09-11 08:36:09
Triathlon is Finish Line for Rewarding Journey