Clarissa Pritchett: Being Healthy = Being Happy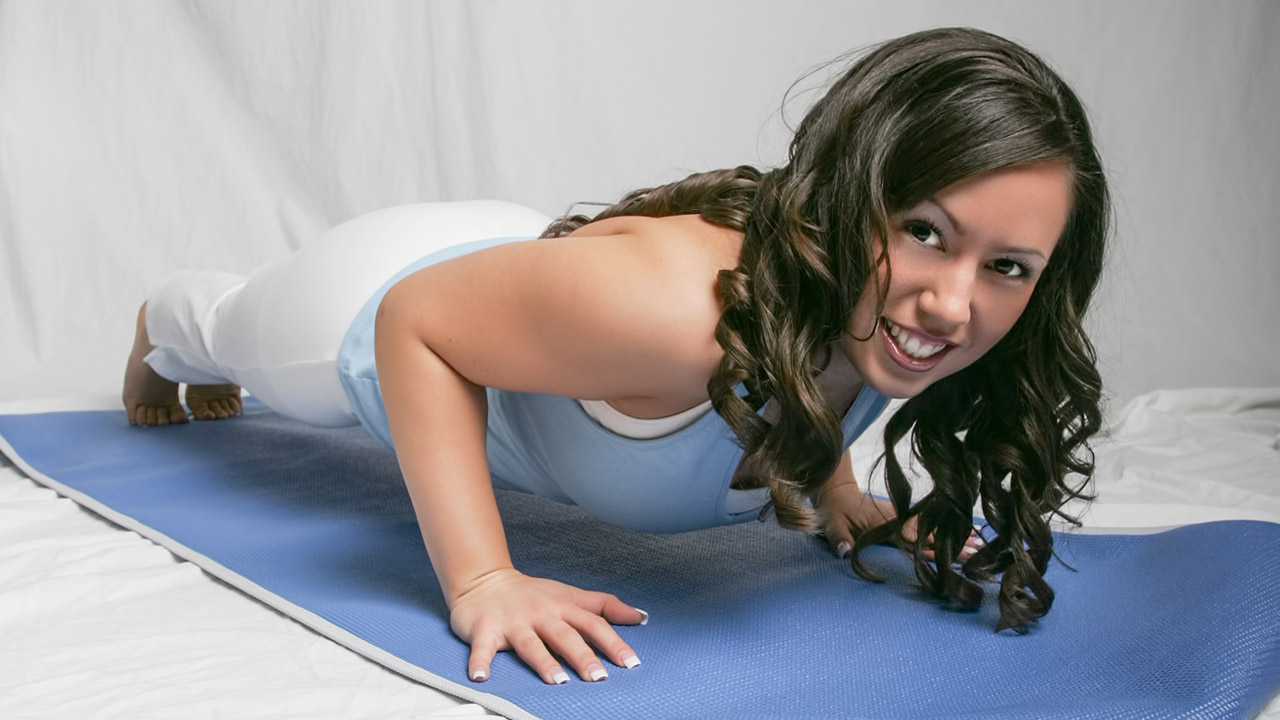 Clarissa Pritchett's passion for health is tied to one of her main goals in life — to be happy.
"I know what it's like not to be healthy, and I believe when people are healthy they are happier," Clarissa says.
Clarissa and her two younger sisters grew up in a single-parent home. They always lived in an apartment or trailer, and most of their food came via food stamps and WIC. With limited resources, their diets consisted of white grains, whole milk and some fruits and veggies. Snacks were often soda, ice cream or other junk food.
"That was what my mom could afford, and she did her best to give us healthy fruits and vegetables," Clarissa explains. "Knowing what I know now about nutrition, I realize I was already addicted to sugar and simple carbs as a child."
Clarissa became overweight. But it wasn't until she was in eighth grade that she became aware of her body image. She was watching a Tae Bo TV infomercial featuring Billy Blanks and she felt a tug at her heart.
"I wanted to be someone who inspired others to exercise, but I knew I was chunky because other people would point that out," Clarissa says. "I wanted to be a motivator, but at the same time, I had no self-confidence."
 Playing to Strengths
Uncertain of her own talents and embarrassed about her job cleaning other people's homes, Clarissa stayed mostly to herself. "I questioned my purpose many times," she tells What's Up, USANA? "I felt like I just didn't belong or that I was not good enough to become the lawyer or doctor that I dreamed of as a kid."
But there was one area where she felt she always did well: health and physical fitness. So after high school graduation, she joined the Army and set her sights on a nursing degree. Clarissa wanted to make her mom and family proud, and was awarded a scholarship to New Mexico Military Institute where she received her associate's degree and commission in the Army. She then transferred to the University of New Mexico for its nursing program.
Clarissa was going to school full time, working two jobs and serving in the National Guard. It was hard work, but she felt it was paying off. And it was, until she became ill. Clarissa was admitted to the hospital with severe back pain, and four days later, she was undergoing emergency surgery to remove two large dermoid tumors from one of her ovaries.
Instead of feeling relieved, Clarissa left the hospital with more worries than she had when she went in. She didn't know if she'd lose her jobs because she had no sick leave; she needed to pass a military fitness test or she could be discharged; and time off from school meant there was a possibility she could lose her scholarships.
Clarissa was able to pass her next Army fitness test, but she wasn't able to return to one of her jobs, and she accrued a lot of credit card debt as a consequence. She wanted to give up, but that's not in her nature. In 2007, Clarissa graduated with a bachelor's degree in health education.
"I believe all that happened was a blessing in disguise," Clarissa says. "After that is when I truly understood and believed I could accomplish much more in life. I understood the importance of building healthy relationships and asking others for help. I understood the importance of money and being financially free. I understood the importance of proper nutrition and the role it played in recovering. Finally, for the first time, I felt like I truly understood my passion for health and my purpose to help others overcome unhealthy lifestyles."
Today, Clarissa works full time at a Veterans Affairs Hospital as an assistant in its nutrition department and continues to serve in the Army National Guard once a month as a Medical Service officer. She's also working toward new educational goals: completing her health coaching certification from the Institute for Integrative Nutrition, completing a master's degree in public health and applying for a physicians assistant program.
"I will always continue to keep up my continuing education for personal training, group exercise and anything that has to do with fitness and nutrition," Clarissa says. "I will be a lifetime student. I love learning and teaching!"
Making Health a Lifestyle
Healthy living has become an integral part of Clarissa's life. At home, she lives simply. She and her husband use The Healthy Home as a guide to keep every room clutter and toxin free. They have meals with their son at home instead of going out, and they also work out together at home.
Clarissa is incredibly active, helping her husband coach their church basketball team for UPWARD SPORTS ministry, teaching fitness classes — bootcamp, yoga and Zumba Fitness — and working as a personal trainer.
She has also integrated USANA into her health regimen.
The Silver Director first heard about USANA while attending the New Mexico Military Institute. After she had moved on to the University of New Mexico, a former NMMI ROTC classmate approached her about USANA. Clarissa didn't really have time and told him she didn't want to be part of a "pyramid scheme."
Five things happened after that conversation that eventually led to Clarissa changing her mind.
She had an X-ray, and the doctor was able to point out the calcium supplements she had taken five hours prior to the test. That didn't seem right to her.
Clarissa ended up researching Dr. Myron Wentz for a microbiology class. "He became one of my medical heroes when I found out about all the significant contributions he made to life science, in addition to founding Sanoviv Medical Institute and the Wentz Medical Centers," Clarissa says.
During her consumer health research class, one of the groups did a presentation on USANA supplements, and USANA proved to be a credible supplement company.
Prior to starting her senior year of college, she met up with old friends who talked to her about USANA. "They looked amazing and so much healthier than they did when were in college. And they just acted so much more professional and polite," Clarissa remembers.
Clarissa needed to lose weight, and she was training hard, but not getting the proper nutrition. "I came to realize that Dr. Wentz founded USANA, and the supplements were ones that I wanted to take anyway."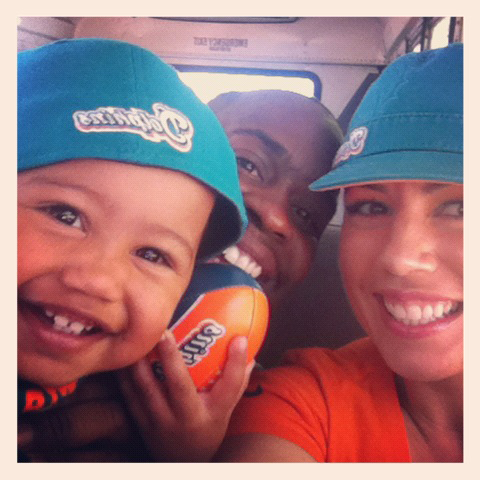 The rest, Clarissa says, is history. "I am now 30 years old, and I feel healthier and younger than ever. I'm blessed that I can keep my husband and son healthy along with my clients and friends. In addition, I love all my amazing teammates who have hearts of service and giving back and who believe in the vision of Dr. Wentz of true health. I'm grateful for my up-line Emerald Jeff Doria from NMMI who has an amazing heart and never gave up on me."
As she moves forward with school, work and life, Clarissa knows health will remain a high priority. "Being strong in each component of health is so much more important to me now than when I was single and a workaholic," she says. "Any parent will talk about how much children change your life, and I want to not only tell my son and possible future kids that he/they can do and be anything, but I want him/them to believe me by me setting the example in accomplishing my goals and supporting my husband with his goals."
Connect with Clarissa: Facebook, Twitter (@healthymomcoach) and Pinterest.
"SWEET"ening the Deal

Clarissa is taking what she's learned from USANA and sharing it with others. Last year she created MyHealthySisters, a global online team of women in business. "We are a diverse team of women from many different backgrounds and walks of life," she says. "We are different colors, ages, shapes and sizes, and we all have amazing talents and passions that we can synergistically work together to empower, educate and lead other women to live their healthiest fullest potential."

Inspiration for MyHealthySisters came from USANA's first SWEET Retreat. (This year's SWEET Retreat is Feb. 22-23, in Scottsdale, Ariz.)

"Because our team of women in USANA is so diverse, and we all live in so many different places, we wanted to come up with a brand that encompassed us all and made other women feel like they could belong and be able to share their own flavor when it comes to health," Clarissa explains.

"When you see and get to know MyHealthySisters, you will definitely know we can give you sugar, spice & everything Healthy to live happy and well! Together We Love, Live & Lead Health with Sabor (flavor)!"

Connect with MyHealthySisters: Facebook, YouTube, Twitter (hashtag #myhealthysisters)
[wp-imageflow2]
We're proud to bring you the freshest content on the web! Follow USANA on Twitter, like our USANA Facebook page and enjoy the latest videos on the official USANA YouTube channel.

Learn what USANA is doing to make the world a better place.
The future of personalized health and nutrition is now available with USANA's True Health Assessment.
https://whatsupusana.com/wp-content/uploads/2013/02/ClarissaSlider.jpg
720
1280
Jessica Whiting
http://whatsupusana.com/wp-content/uploads/2019/11/USANA_Logo_Black.png
Jessica Whiting
2013-02-08 07:45:49
2017-02-22 11:14:00
Clarissa Pritchett: Being Healthy = Being Happy