Tammy Strongitharm: With USANA, the Sky's the Limit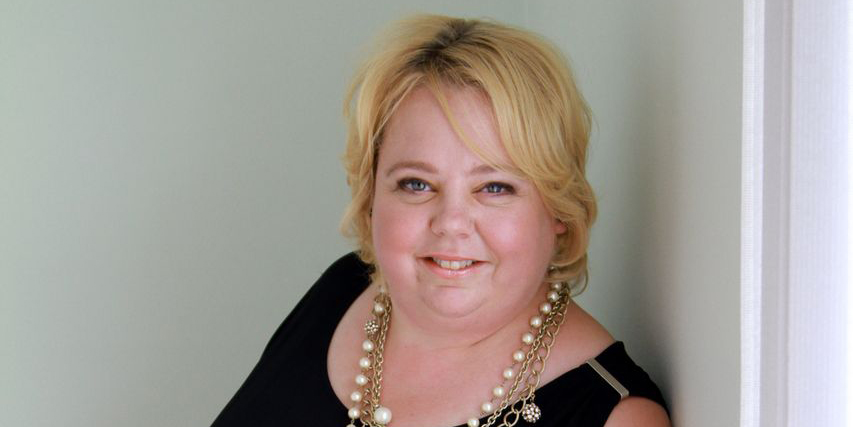 USANA Associates are drawn to the company for a lot of reasons, but among those reasons there seems to be a common theme: wanting a better life for themselves and their families.
Tammy Strongitharm is one such Associate. She, like many parents, wanted the best for her children and set about making sure they took daily vitamins. The problem, though, was that most of the options for children's vitamins included more sugar than Tammy thought there should be.
"After doing some shocking research into the products and the industry, I started giving my kids Usanimals," Tammy tells What's Up, USANA? "I really feel that the vitamins made a difference in their health."
Tammy, too, began taking USANA vitamins and started using Sense skin care products. After that, the transition to Associate seemed natural. "I knew that we loved the products and would continue to use them," the Silver Director says. "It made it easy to become an Associate and start my own business. I was also looking for another stream of income at the time since I was a stay-at-home mom."
Rocky Start With a Silver Lining
Tammy began her life in the Kawartha Lakes area of southeastern Ontario. She grew up in what she calls a "broken" family. As the oldest of four siblings, Tammy had a lot of responsibilities at a young age. "I started living on my own from the age of 15, and I learned that it's tough out there," she says.
Following high school graduation, Tammy decided she wanted to work in health care. She went to college and became a personal support worker, caring mainly for those afflicted with Alzheimer's and dementia in home care and various nursing homes.
Now living in Lincoln, Ontario, Tammy has found joy in creating her own family with her high school sweetheart. "I've always had my husband by my side through thick and thin," she says. "He has been my rock and is the most supporting person in the world to me. We have been together for 20 years this year and married 12. We have three great kids that are the focus of my life."
Tammy loves watching her kids grow and doing things that she never did as a child.
"I love that they love sports," she says. "We try to be an active family. My kids inspire me every day to be better and we grow together. I watch them in amazement, at all the things that they do that I never had the opportunity to do."
Building a Family Friendly Business
Following the birth of her children, Tammy gave up her job as a personal support worker. The hours were bad and daycare was too expensive, but that didn't mean that Tammy didn't need to work. From the time her children were old enough to go to school, she's been working. There have been a multitude of different odd jobs to help make ends meet — delivering papers, cleaning houses, working at a gym and babysitting other children. Tammy also drove a school bus for a number of years. She recently quit that to do what she loves to do — focusing on her USANA business and teaching Zumba classes.
Staying at home with her children is important to Tammy. And USANA helps her achieve that goal. "I loved the idea that USANA wants to invest in people like myself instead of focusing their investments on advertising and traditional marketing," she explains. "It was amazing to me that you can build a business from nothing with very little money upfront."
Friends and family weren't surprised when Tammy joined USANA. "They know that I love helping other people and it seemed like a good fit," she says. "They know that USANA is having a positive influence on my life, they love the products and support me."
The Sky's the Limit
The success Tammy has experienced with USANA thus far is starting to turn heads. Her story has inspired close friends to work a little harder. "I love it when someone tells me their dreams and goals, then down the road when they come true, they come back and we are both excited. People have told me that I'm bubbly and always happy, I always have a positive thing to say and that they love I help them out as much as I can."
Tammy's goals for the future have dramatically changed since she was a teenager and young adult. They've moved beyond paying rent and for groceries to her husband working less and for both of them to lead less stressful lives. "The atmosphere and positive energy from the people I have met in USANA have opened my mind to new possibilities and ideas," she says.
USANA has truly changed Tammy's life for the better. She and her family are more health conscious and are focusing on leading healthier and stronger lifestyles.
"USANA has allowed me to provide for my family financially while I am able to stay at home for my kids. I have reached some of my goals in life and now I can think of bigger ones. I have a fantastic family and a home and I love being able to think positively about the future. The sky's the limit!"
Celebrating Your Story is a What's Up, USANA? series spotlighting various Associates who are doing extraordinary things. If you know someone who should be featured, please email us at

[email protected]

with "Celebrating Your Story" in the subject line.
We're proud to bring you the freshest content on the web! Follow USANA on Twitter, like our USANA Facebook page and enjoy the latest videos on the official USANA YouTube channel.

Learn what USANA is doing to make the world a better place.
The future of personalized health and nutrition is now available with USANA's True Health Assessment.
https://whatsupusana.com/wp-content/uploads/2013/06/tammySlider.jpg
427
853
Jessica Whiting
http://whatsupusana.com/wp-content/uploads/2019/11/USANA_Logo_Black.png
Jessica Whiting
2013-06-17 07:55:09
2017-02-22 11:13:56
Tammy Strongitharm: With USANA, the Sky's the Limit