Lucy Chen: One Woman's Journey to a Healthy Ever After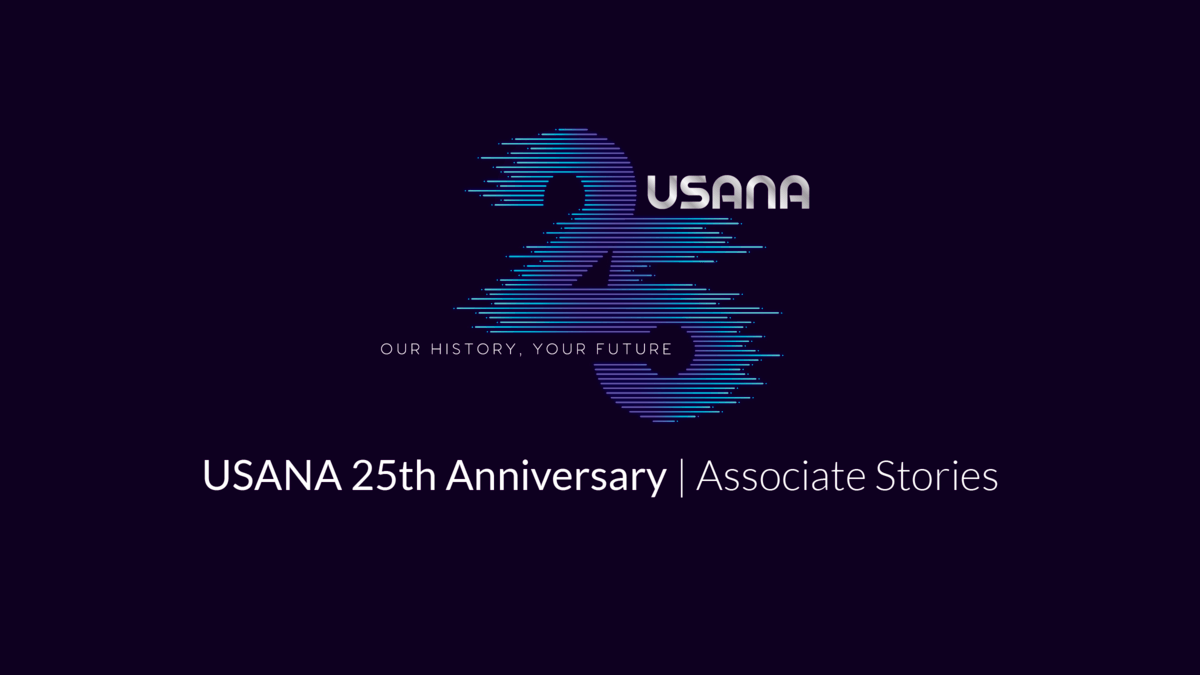 Motivation can take many different shapes. For Lucy Chen, the desire to change came in the form of an emergency room.
For years, she had put her health on the back burner, focusing instead on taking care of her family and job.
But it all came crashing down in 2009 when she collapsed at the office and woke up in the ER. Only then did she realize she'd taken care of everyone but herself.
"I lost my life," Lucy said. "I couldn't take care of myself, I couldn't take care of my kids. So, I made up my mind to get my health back."
Change Your Lifestyle, Attitude
Lucy had tried lots of diets before. Unfortunately, each failed, leaving her even heavier.
But this time she wasn't looking for a quick weight-loss solution.
She spent hours researching and talking to experts. It wasn't until a chance conversation with Jingbo Pan at a tax seminar that Lucy finally found her answer: USANA.
She started taking USANA  supplements to support healthy nutrition and soon felt a positive difference.* Then she started making changes in her diet. Instead of skipping meals and relying on late-night fast food, Lucy added in Nutrimeal™ meal-replacement shakes for breakfast and dinner.
Lifestyle changes came next. After work, Lucy would walk for 40-60 minutes. She also tried to cut out stress and get more rest. In just 10 months, she lost 85 pounds and felt great.
Over the next six months, she continued with her new healthier lifestyle and lost another 13 pounds—for a grand total of 98.
Little by little she began to feel more confident, not only in the products, but in herself, as well. Lucy now feels like the person she always wanted to be.
"Every morning I can't wait to wake up and see the different me in the mirror," she said. "I radiate."
A New Confidence
Before her big scare, Lucy was overworked and exhausted. She missed dinner with her children every night and regretted not being there for them.
Now, she's a confident woman who feels comfortable in her own skin. But more importantly, she has the time and energy to focus on her son and daughter.
Instead of watching the clock in her cubicle and feeling guilty, Lucy now picks her kids up from school each day. She takes them to all their activities, cheers them on, and teaches them about healthy options.
"That's the most valuable asset we can give our kids," she said. "Teach them how to have a healthy life now and in the future and how to bring a positive energy to life."
Living a Healthy Lifestyle
Lucy doesn't just talk about staying healthy—she lives it every day.
Even six years after her amazing transformation, she still looks and feels fresh. Her secret? Continually building on her healthy lifestyle changes, like adding in yoga and ballet once a week, as well as the occasional jog.
Her eating habits have also changed. Along with her weekly exercise routine, Lucy has learned to focus on low-glycemic and high-fiber foods. And she always looks for new ways to add in more fruits and vegetables with her lunch and dinner. She's also learned the art of balance.
"I enjoy ice cream with my kids," she said. "I do go party often and enjoy all kinds of food, but my weight has never bounced back."
What began as a terrifying hospital stay has turned into a completely new lifestyle and livelihood for Lucy and her family. "When I started USANA … I wasn't even thinking about losing weight or turning into a different me," she said. "At that time, I just wanted to save my life."
Editor's Note: This post is part of a What's Up, USANA? series celebrating the company's 25th anniversary.
*These statements have not been evaluated by the Food and Drug Administration. This product is not intended to diagnose, treat, cure, or prevent any disease.
https://whatsupusana.com/wp-content/uploads/2017/02/USANA_25_Years_Feature_16x9_2.png
675
1200
Katie Roundy
http://whatsupusana.com/wp-content/uploads/2019/11/USANA_Logo_Black.png
Katie Roundy
2017-02-17 16:00:53
2017-02-22 11:13:35
Lucy Chen: One Woman's Journey to a Healthy Ever After