Jennifer Ettinger Finds Her Inner Goddess — How You Can, Too
Jennifer Ettinger was not always a successful best-selling author, fitness expert, TV personality and enthusiastic USANA Associate. In the 1990s, she was diagnosed with chronic fatigue syndrome and fibromyalgia and was completely bedridden. Getting up and taking a shower were the major goals she hoped to achieve each day.
Jennifer became tired of being tired.
She despised the life she was leading and desperately wanted to be freed from the bonds of her illness. So Jennifer fought to get her life back. She began reading up on her conditions and in every book she read observed four key elements of getting well:
Little by little, Jennifer incorporated these elements into her life. She started out by exercising just two minutes a day. Small triumphs lead her to reach larger goals, and by the end of a year, Jennifer was burning 800 calories an hour kickboxing.
"Once I realized I could workout according to my own body shape, I felt more confident and comfortable presenting myself to the world," Jennifer says.
During that year, Jennifer found what she likes to call her "inner goddess." Now she helps other women do the same.
Taking what she learned during her time of healing, Jennifer has become an expert on a woman's self-image. In her book, Find Your Inner Goddess, Jennifer refers to women as having "goddess shapes" and believes fruit shapes, such as pear or apple, should not label the female body. "I want women to feel good about themselves," Jennifer says, "and to love the bodies they were born in."
Jennifer believes that any woman can find her "inner goddess," simply by:
Customizing workouts according to body shape
Dressing according to body shape
Eating "beauty boosting" foods
Identifying skin tone
Being motivated through "goddess affirmations"
Getting the right amount of USANA supplements
Helping women get "body confidence beautiful" is Jennifer's No. 1 goal. Through her website, Fit Your Style™, Jennifer provides women the secrets to body confidence through exercise tips, motivational quotes, goals and healthy recipes. She also incorporates USANA products into her fitness programs and will be seen demonstrating Nutrimeal™ shake recipes on her show, Fit Your Style on TV.
And for you men out there who may be feeling left out, don't be because Jennifer plans on writing a body confidence book for you too. She even has a book in the works for teenage girls on self-esteem and body image.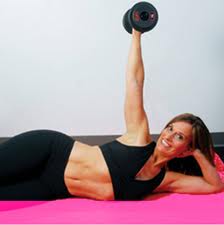 Jennifer is grateful for the new life she now has in helping others find their "inner goddess." She wants everyone to remember: "Body awareness leads to body confidence, which resonates a body beautiful."
We're proud to bring you the freshest content on the web! FollowUSANA on Twitter, like our USANA Facebook page and enjoy the latest videos on the official USANA YouTube channel.

Learn what USANA is doing to make the world a better place.
The future of personalized health and nutrition is now available with USANA's True Health Assessment.
https://whatsupusana.com/wp-content/uploads/2013/03/Jenn-ett3-e1363196515747.jpg
417
954
Misty Dangel
http://whatsupusana.com/wp-content/uploads/2019/11/USANA_Logo_Black.png
Misty Dangel
2013-03-19 08:00:55
2017-02-22 12:57:06
Jennifer Ettinger Finds Her Inner Goddess — How You Can, Too